The Altrincham Garrick theatre continues its stellar 2019 season with J.B Priestley's 'When We Are Married' all this week featuring a talented cast and a script which is still relevant today.
Set in Cleckleywyke, a fictional town in the heart of Northern England in 1908. Three highly respected couples get together to celebrate their 25th wedding anniversaries, but the festivities are brought to a sudden halt by a shocking revelation which sees home truths fly like confetti and conjugal rites turn into farcical fights.
Directed by Carole Carr; this production still manages to be relevant with a script which has aged surprisingly well, packed with gentle humour throughout.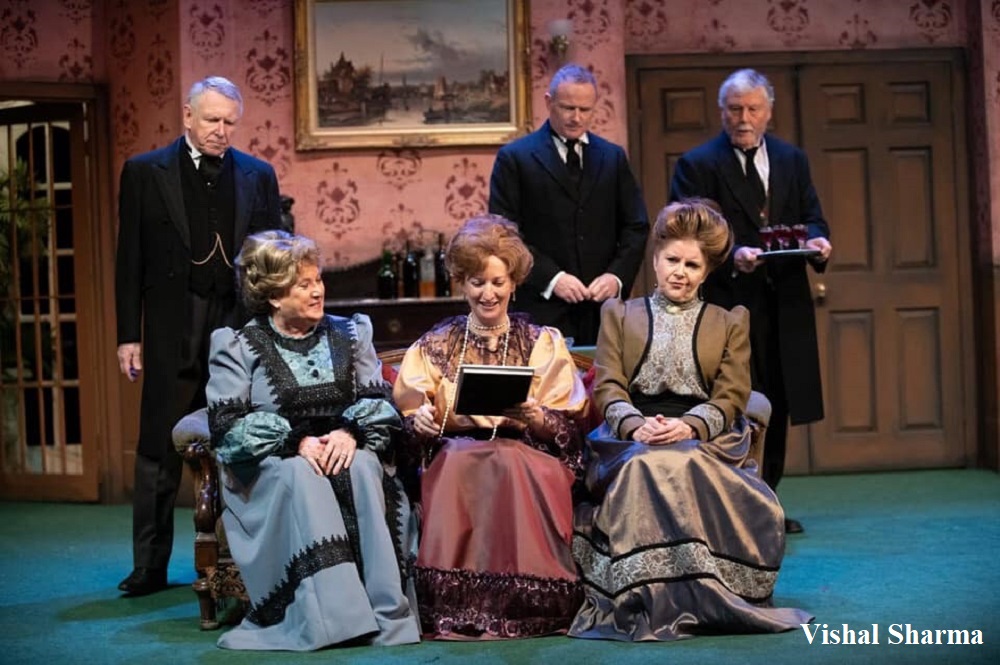 The staging is reminiscent of a lavish parlour room of the 1900s and looks every bit the part with furniture and plush fit of the era, it's nice to see such attention to detail going into the props, costumes and staging of these productions.
The 'anything but amateur' cast bring the JB Priestley script to life on the Altrincham stage with all delivering noteworthy performances with no exceptions. The three couples of which the plot centres around are played by six extremely talented actors; Mr & Mrs Helliwell played by Richard Sails and Alice Porter, Councillor Parker and his wife played by Mike Shaw and Christine Perry and Mr & Mrs Soppitt played by Hugh Everett and Ros Greenwood - all take the roles in their stride and look to be having a lot of fun on stage, displaying some great examples of visual comedy from them all; especially Ros Greenwood and Mike Shaw who impressed me throughout. What a gurn Mrs Soppitt has!
The entire cast of fourteen all make this production extra special; Ms Northrop played by Alison Davis and Ruby played by Georgia Geupel add extra humour and warmth to this play, with tremendous comic timing! The photographer and reporter played by Geoff Holman and Eddie Beasley both have loveable personalities that the audience lean towards. Especially when one gets tipsy! Anthony Morris plays the smug Organist Gerald Forbes alongside Olivia Tenquist as Nancy Holmes, his romantic interest.
Lindsey Barker plays Lottie Grady and David Richardson plays Reverend Clement Mercer to complete the cast.
I must be honest; I am in complete awe of this ensemble and how this production cleverly delivered this well-known play with energy and vibrancy. I have seen different versions of 'When We Are Married' in various theatres over the years but this truly is the best I've seen. Altrincham Garrick is not amateur theatre; it always delivers quality entertainment with a ticket price which is the fraction of the price of big touring productions. Until Saturday https://www.altrinchamgarrick.co.uk/shows/when-we-are-married-2/
Verdict: the best production of this play I have seen, Terrific throughout!
Reviewer: Max Eden
Reviewed: 4th November 2019
North West End UK Rating: ★★★★★