I have to be honest, until this evening I had never heard of Jayson Keeler, and I suspect I am in the vast majority here too. However, if you live in Sale and are involved with Music or Dance, then the chances are you will have. Although he is originally from London, he has lived in Sale for the past couple of years with his local girlfriend, dancer Kirsty Monteith.
He is a cabaret / lounge singer who is very much at home with pop ballads, Motown hits and crooning standards. A personable performer who ad libbed and chatted with the audience before and even during the songs, getting us to wave our arms, clap our hands and even sing-a-long with many of his numbers. He has a very strong voice and he likes to use the falsetto and head voice a lot too, although for me, he was best when he sang using the lower chest register, which only happened on a couple of occasions.
His choice of songs for this evening was a little strange. Subtitled, "From Hollywood To Broadway" I was expecting many more songs from Musicals of the stage and screen, when in fact only four songs fell into that category. This didn't seem to worry the audience however who were whip-a-wooing him all the way.
He did do a really rather good interpretation of the Whitney Houston arrangement of 'I Will Always Love You', [originally from the Musical, Best Little Whorehouse In Texas, and sung on film by Dolly Parton, that version has been completely forgotten and eclipsed by the aforementioned Houston who sang it in the film The Bodyguard, which is itself a stage Musical now too]; however, if Keeler had stuck to the repertoire which suited him best, he would have been absolutely fine. Sadly though he sang two songs which I must sadly report were the absolute worst renditions of these two songs I have ever heard. He tried 'Bring Him Home' from Les Misérables, which simply didn't suit his voice at all, but his breathing and phrasing here let him down very badly; and even worse than this was his stab at opera. For his final song, in order that he might go out on a high, he chose the popular Puccini aria from the opera Turandot, 'Nessun Dorma'. The title of this translated into English is, 'None Shall Sleep', and with his singing of it, it even woke Puccini from his grave! If he had sung a pop-arrangement of this and sung it in English (his Italian was awful!), he might have got away with it! Unfortunately he didn't. The holding of the penultimate note has become something of a tradition now, ever since the great Luciano Pavarotti did it, despite it not being written that way in the score, and I fear Keeler only sang this so he could wow the audience with this sustained and rather high note. He sang it 'Can Belto'!! No, Mr. Keeler, please stick to what you do best - entertaining on Cruise Ships and Vegas Casinos.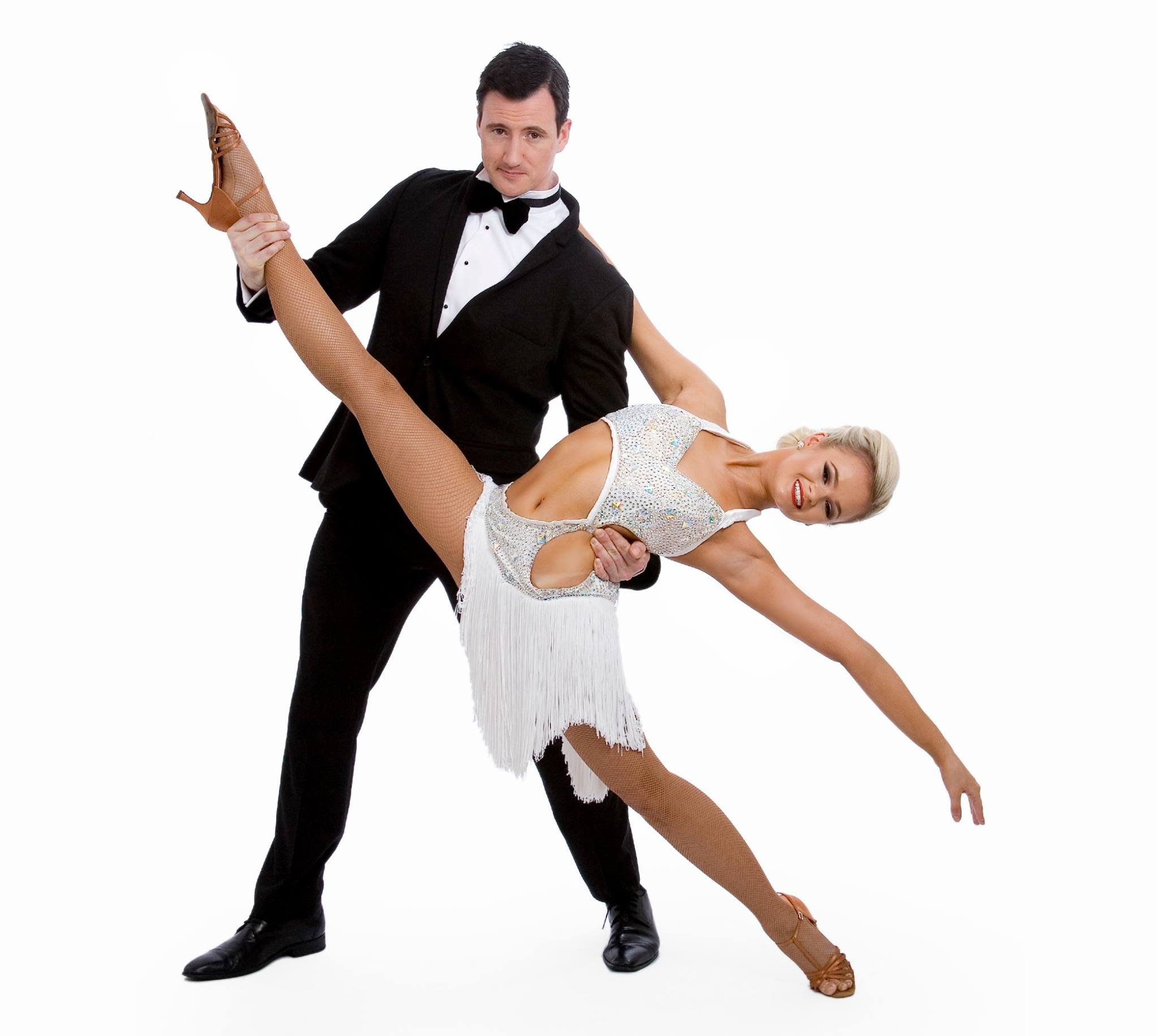 To help him through the evening, he was supported in the first half by girlfriend Kirsty Monteith, as they danced two songs together. Monteith by far the superior dancer, and was elegant and professional. There was just a glimpse of comedy in Keeler's dancing, which if he works on this a little more, he would be able to get away with his lack of technical dancing ability. He is certainly a born 'entertainer' and I feel he hasn't quite found his forte yet. I believe it lies in Musical Comedy. Let me see him perform 'Be A Clown' complete with circus slapstick routine. I can really see him doing that kind of thing and doing it extremely well. However, I digress...
Act two saw Monteith return for one more dancing duet with him - this one very sexy and sassy - and Monteith had all the right moves, whilst Keeler looked just a little uncomfortable. The second act also saw two other guest artists perform; first a pair of professional ballroom dancers who moved round the stage sublimely. They were Amy Hancock and Alexander Whyatt. Second we were introduced to a young boy, Tom Langford - his age wasn't given but I suspect no more than 14 - who played a tiny guitar and sang along with Keller in the Buddy Holly classic, 'Oh Boy'.
In both halves Keeler was supported in one section by The Show Dance Team of Cadman's Dancing Academy of Sale. They ended the first half with a James Bond medley. Nicely choreographed, despite a few of the girls looking like they weren't exactly sure of their moves; but it was the odd choice of costume that really flummoxed me. I didn't understand black leotards and black tutus in relation to James Bond at all. In the second act, they came on again and added some much needed colour and fullness to the stage for a medley of songs from The Jersey Boys. This worked better as they worked more with Keeler rather than as a separate entity. Still a couple of dancers beat time though whilst they caught up with their moves.
What spoilt the evening's entertainment for me, more than anything though, was the lighting and sound. The choice of colours for each song was simply baffling. For example, the stage was bathed in red for 'Bring Him Home', and in a cold and unwelcoming blue for Sam Smith's 'Lay Me Down'. Some little more thought into what the colour represents and what the song is about was certainly needed. Keeler sang from pre-recorded backing tracks, and as such, he was left standing too long during 'breaks' where normally there would have been dancing or some action / dialogue, but it was the sound levels which were wrong. Both the music and his mic were set far too high, and the first few songs were simply piercing my ear-drums. Thankfully though, the techies must also have heard this and they were brought down a notch or two, but still left a little too high in my opinion.
The evening also had very much a 'Butlin's' feel to it. After a very long wait, we then were introduced to the owner of Cadman's Dancing School, the Lady Mayor of Trafford and another lady who organised the Sale Festival... and then we had another musical intro, and then a Voice-over introducing Keeler, then the curtains opened and then more music and another long wait and then finally he walked onto stage. The end of the evening was even worse, descending into the realms of the worst AmDram nightmare. The finale had been sung, and the thank yous had been said, and then suddenly all involved had to come back on stage and all sang 'Hey Jude' to thank Cadman's Show Dance choreographer, Jude Goodier. The cast came into the audience, and yes, the audience went onto the stage. Family of the main artists descended and started hugging and kissing each other. It simply descended from being a professional cabaret evening to a drunken Pontin's Karaoke night.
Jayson Keeler has already managed to forge a successful career as a singer / entertainer, and from tonight it was easy to see why. Perhaps this evening he was trying out new ideas for his repertoire, and broadening his scope somewhat. He felt that he was performing to a home crowd with an audience full of family and friends, and so he could try these things out without too much pressure.
Reviewer - Mark Dee
Reviewed: 18th June 2016
Photo: Ian Robinson