Having played the leading roles in Phantom of the Opera, Les Miserable and Love Never Dies to name just 3 shows, it was hardly a surprise that tonight's concert in the intimate Quays Theatre at the Lowry was a hit. Ramin Karimloo can literally sing everything such is his amazing vocal range. Famous musical hits are intertwined with his own writing much to the joy of the near capacity audience.
Supported by his superb Broadgrass Band, Karimloo seems perfectly at home away from the musical theatre setting for which he has become one of the world's leading stars. His down to earth approach to the evening, his rapport with the audience and his band made the evening a total success.
Supporting was Rob Richings who opened the evening with several songs penned by his own hand including 'Ten Seconds', 'Richer Man' and a tribute song to his home town of Swindon which bizarrely didn't mention Swindon. A badly placed microphone stand caused some sightline issues for a proportion of the audience and there was also some questionable pre-recorded percussion accompaniment which really wasn't needed.
When Karimloo took to the Lowry stage after a brief interval, his first appearance at the venue since the Royal Variety Performance in 2011, his acoustic start set the tone and mood for the night to come. A perfectly executed rendition of 'Till I Hear You Sing' from Love Never Dies followed which drew huge cheers from the audience, bringing some of them to their feet.
What impressed me most about tonight's performance was the music that Karimloo has written himself. His 'Broadgrass' style is infectious and a joy to listen to. His 4-piece band are one of the best I have heard in a long time at the Lowry, and I must give a special mention to the young lady on percussion – superb!
This Lead Me Home tour is a perfect vehicle to showcase Karimloo's sumptuous voice. It is little wonder he has received Tony and Olivier nominations for his work in musical theatre, however as comfortable as he is working in this genre, I get the impression performing his own creations with close friends in intimate theatres provides a great form of escapism.
The Lead Me Home Tour continues to travel around the UK until the end of the month and full details can be found at www.raminkarimloo.com and is well worth a visit to banish away any January blues!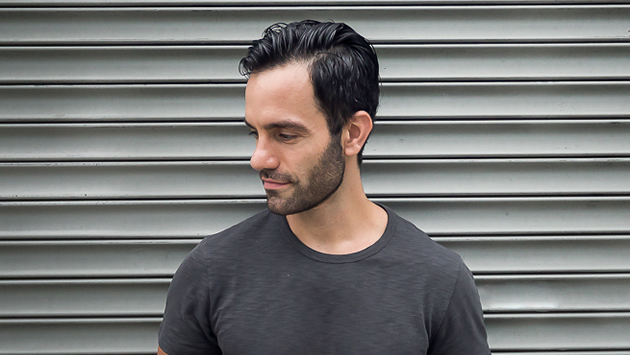 Reviewer: Paul Downham
Reviewed: 17th January 2017
North West End Rating: ★★★★