There are some artists that will forever be known as icons of music and one performer who is worthy of the icon status is the late great Whitney Houston who tragically died in 2012, but her music will forever live on and I was lucky enough to attend the popular tribute 'Whitney - Queen of the Night' at Stockport Plaza which is helping to keep her music alive.
As the curtain opens, I'm extremely pleased to see a full live band revealed which is a refreshing change at a tribute show, from the sax to the keys; it's all live which just makes the whole experience so much more memorable.
Rebecca Freckleton took to the stage as Whitney in a long white gown and straight to it, belting out a fantastic rendition of 'so emotional' and that really set the standard for the entire evening. Freckleton's voice is outstanding and really does justice to Whitney's impressive back catalogue.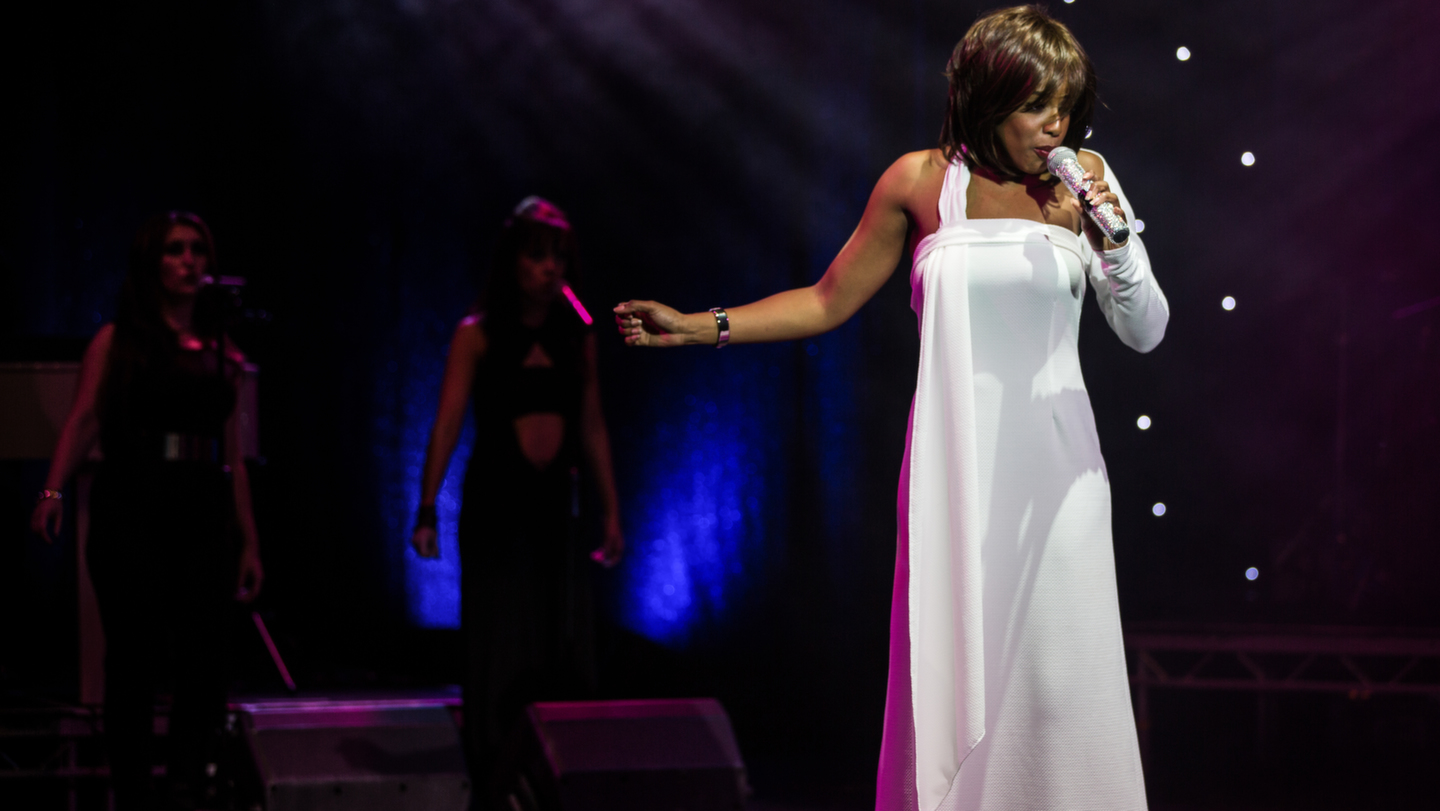 She's joined on stage by her band and backing singers who support her throughout the set with authentic live sets, which I must commend Mike Pagett; the musical director for finding and working with the original live Whitney Houston scores to bring to live a true Whitney Houston show.
One of the highlights for me had to be the pitch perfect, awe inspiring rendition of 'I Will Always Love You' which received a very worthy standing ovation, how Rebecca manages to capture the essence and soul of the late great Whitney Houston is really something else, I could of closed my eyes and I was at a Whitney Houston concert, I was lucky enough to go to see the real Whitney a number of times and know that the lady herself would have been proud of the performance.
The night was full of the glamour and emotion of a Whitney Houston concert too with lavish costumes (which even feature the Bodyguard stage outfit) and emotional big ballads to tug at your heart strings.
By the end of the set, every member of the audience was up on their feet busting moves which is what it's all about; this show keeps the music of Whitney Houston alive and it's a fantastic night out!
Verdict: Rebecca really was the Queen of the Night.
Reviewer: Max Eden
Reviewed: 10th March 2017
North West End Rating: ★★★★