Manchester Opera House has become the best place for live music these past few days with everything from Queen, ELO and sixties tributes all playing on the same week with Queen of the Night, the Whitney Houston tribute throwing the party on Friday night.
And what a party it was, with a stage full of musicians and lights; Shanice Smith was every bit a star as she stepped on to stage in a beautiful white gown to open with a spine tingling rendition of 'So Emotional' and at that point; I immediately realised how incredibly talented Smith is, her vocals and range is second only to the late great Whitney Houston and a serious talent in her own right. She continues with Whitney's impressive back catalogue singing hit after hit including 'I'm Every Woman, 'How Will I Know' and 'Saving all my Love for You' to name just a few, I had forgotten how many brilliant songs Whitney had released.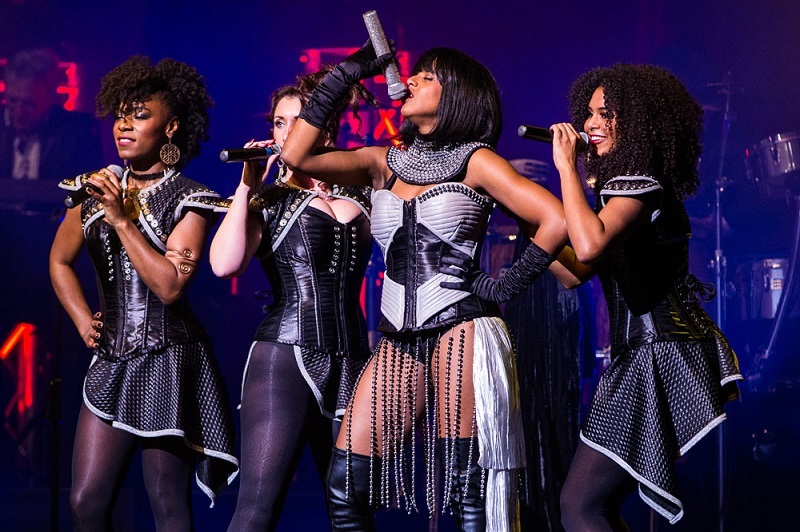 'Queen of the Night' is staged almost like it's a real Whitney Houston concert with all the fan-favourite songs performed, the band and backing singers complement Shanice who is every inch a star with fantastic energy and charisma on stage, complete with Whitney themed costumes including the Egyptian inspired look from 'The Bodyguard' which was a big hit with the audience and just added to the authenticity of this act.
With so many Whitney tributes around; it can be hard to pick just one to see live but after seeing Shanice Smith perform 'I will always love you' - I knew she was the undisputed queen of the night, it's an incredibly hard song to get right, but If you closed your eyes tonight, you could have been at a real Whitney concert in the 90s. This is a feel good, authentic Whitney Houston experience.
My favourite song of the night had to be the upbeat classic 'I wanna Dance with Somebody', it was terrific to hear an extended version live complete with the big band sections, and it made sure everyone was up and wanting to dance.
For me, a tribute needs to engage the audience, making it fun and full of energy, this show ticks every box for the perfect night out; the whole audience were up dancing, singing and having bucket loads of fun, the show closed with the rather poignant 'Greatest love of All' with a lot of love in the room here at Manchester, long live Whitney's legacy.
Verdict: 'Queen of the Night' is the ultimate Whitney experience!
Reviewer: Max Eden
Reviewed: 6th October 2017
North West End Rating: ★★★★