After the huge success of Jersey Boys in the West End it now seems to be a growing idea to produce tribute shows to Frankie Valli & The Four Seasons and it's not hard to see why with everybody loving the distinctive tone of his voice and the hits they have produced. 'The New Jersey Boys' where at the Epstein Theatre in Liverpool last night with their show 'Oh What A Night' and oh what a night it was but not for the right reasons.
As the lights dimmed we was greeted by a pre-recorded narration providing insight and information about Frankie Valli & The Four Seasons. As the curtain raised and the first chords of Sherry started playing the atmosphere within the audience grew but we was greeted by what can only can be described as an odd choice of casting for Frankie Valli & The Four Seasons as a whole - one thing is for sure they wouldn't be getting any look-a-like work for the group anytime soon, personally for me they didn't blend well together visually on stage. All the classics where there throughout the show including; Oh What A Night, Let's Hang On and Beggin' (which was one of the best sang songs tonight).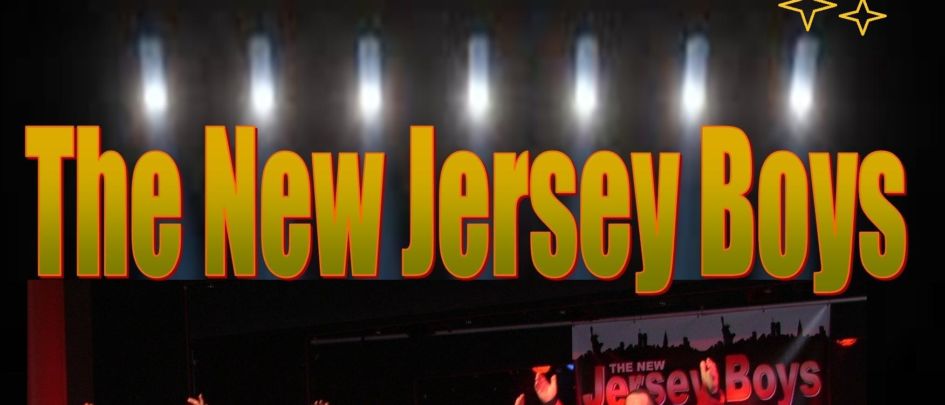 But, the biggest disappointment tonight was the lack of stage presence that they produced, for me it has to be relaxed but still have that commanding presence that Frankie & The Four Seasons had and it didn't have that at all it was very flat at times and a little awkward to watch especially with some of the stylistic choreography, it's clear they're not dancers but a little more dynamics and punch would really help lift the overall levels on stage.
It was narrated live throughout and I enjoyed that aspect but it needed more confidence from Ricky Lee Wright at the beginning and more articulation generally throughout. Frankie Valli was a good portrayal tonight and I enjoyed the tone to his voice, it's clear that he could sing but his head voice needed more power as at times it was a little weak for Frankie but I did enjoy his renditions of 'Marion' and 'Runaway Sue' which had the audience dancing along. 'Fallen Angel' was also in the set list for tonight but it was a big disappointment unfortunately, the harmonies between the two males did not match and it was out of tune. However, I did enjoy the costumes sticking to the traditional Jersey Boys theme it was a visual aspect of the show that I enjoyed.
The show had elements of comedy value (with one of them even doing the splits) and you could tell that the performers where genuinely nice people when they spoke out of character to the audience but it lacked energy and charisma as a whole. Overall, a weak musical tribute to Frankie Valli & The Four Seasons.
Reviewer: Daniel Cox
Reviewed: 25th February 2018
North West End Rating: ★★