The Royal Northern College Of Music's symphony orchestra consists of some 114 musicians, all students at the college, and all working together for the one same goal; to make music and to make the best music possible. To this end, they're end-of-year concert was held within the splendid Bridgewater Hall and was conducted, in the main, by The Halle Orchestra's resident Musical Director, Sir Mark Elder.
The programme for this evening's concert consisted of a major work which the orchestra knew well, and I think have performed before - Prokofiev's second piano concerto - alongside some Italian music which the orchestra would not have been so familiar with.
So first to the Prokofiev. This piece was conducted by Harish Shankar; very much an up-and-coming conductor or some note. Watching him for only the second time tonight he displayed a confidence and passion in his conducting and knows how to bring out the best from such a large ensemble. The pianist was Jeremy So; and again I was seeing him for only the second time. What an amazing talent! This concerto is really not an easy piece for the soloist (or indeed the orchestra). The demands are great, the pianist hardly stops, especially during the second and final movements. It is a tour-de-force for even the greatest of the greats, and yet So played it with seeming ease and without a bead of sweat! His fingering magnificent, and his attention to even the smallest dynamic detail was superb. Between the two of them, along with the venue, making the orchestra perform I think, probably the best I have ever heard them.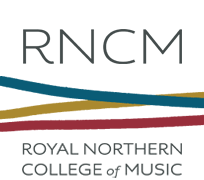 For the remainder of the concert Sir Mark conducted the orchestra in 4 Italian works. Differing in styles, compositional approach and indeed the sound requirements. The concert started with the well known Overture to Semiramide by Rossini. It started very well; quietly and unsuspectingly, and then the French Horns have a long solo section, which, whether or not due to nerves I don't know, they weren't just quite together here. However it was the only glip the whole evening and the overture finished on a high.
After the interval, Verdi's Prelude to Act 1 of his opera, La Traviata - a very short and well-known piece of music utilising mainly just the string section - was sandwiched between two of Respighi's Orchestral Suites about Rome. The first was The Fountains Of Rome, and the whole concert finished with his more popular Pines Of Rome suite which finishes with the Roman Army coming home down the Appian Way victorious in battle and the gates of the city opening up to them to music which is marked, 'as loud as possible'! What a finish!
A fabulous concert and highly entertaining. Credit indeed to all the student musicians; what an incredible way to start your summer holidays - going out on such a high. Marvellous.
Reviewer: Mark Dee
Reviewed: 30th June 2016