The Halle's Season of Pops Concerts continued in fantastic fashion this evening as we were taken on a Musical journey through the entire set of the 7 Star Wars films.
The Pops Concerts by The Halle Orchestra are designed to introduce those who would not normally come along to listen to this magnificent orchestra to do so and to open up the world of music to young and old alike. they do this by playing music which is perhaps more 'popular' or not quite as highbrow or, to use my nephew's latest favourite word, 'fuddy-duddy'.
Tonight, Team Halle scored every goal. Arriving in the foyer we were greeted by Stormtroopers, R2D2, and even though he most certainly is not my father, Darth Vader himself. I wish I had brought my camera along! There was even the sublime moment when an Imperial Guardsman flanked by Stormtroopers entered the auditorium demanding of our conductor his papers, enter Obi-Wan Kenobi to save the day with his immortal line, "He is not the conductor you are looking for". Of course it wasn't really Obi-Wan but our narrator / presenter for the evening, Tom Redmond. And when her turn came in the chronological running order of tonight, there was even an appearance from Rey too.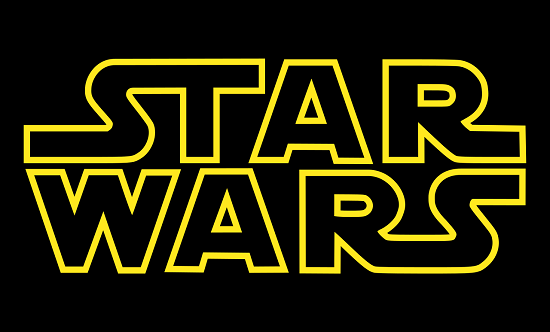 I have never seen the Bridgewater Hall so full either. Tonight's concert was completely sold out, and attracted an audience of Star Wars fans of all ages, many of whom, had undoubtedly never stepped foot into The Bridgewater Hall before. Fantastic!
The music, of course, was stunning and superb. There would be something seriously wrong if I wrote anything else about the Halle Orchestra to be honest! But tonight they seemed to be on even finer form, as if the Star Wars' 'force' was with them. A larger than normal percussion section and some extremely loud and spine-tingling music, but it was never too loud, never too raucous, always just perfect and uplifting.
To further add to my pleasure this evening, two of the pieces chosen in this concert featured the Halle Youth Choir. I have to be honest here, I have never seen the latest Star Wars films - only the original 1970's trilogy - and so most of the first half's music and storyline was a revelation to me; and I had no idea that William's had scored some of this for choir and orchestra. All I can say is, 'WOW!'. The first of these two choral pieces especially was utterly numbing. My body was quivering all over from the vibrations it caused and I was left stunned for a good while after it. Incredible! Again the 'force' was most certainly with the choir, I haven't heard them sing better.
As you might have gathered they played the music in sequential order starting with Episode 1, despite this being written 20 or so years after the Star Wars films that those of my generation love and remember, and so, the first half, after starting with the 20th Century Fox fanfare and the Opening Titles Sequence (used for all films) I was hearing the music for the first time. We heard music from The Phantom Menace, Attack Of The Clones and Revenge Of The Sith.
In the second half I was on firmer ground as we went through the music and story I knew from my childhood, although I haven't actually watched any of the films in years, I still have a fondness for Hans Solo, Chewbacca, C-3P0, Luke Skywalker, and of course I was in love with Princess Leia, as indeed every 10 year old boy was at that time! We heard then music from A New Hope, The Empire Strikes Back and Return Of The Jedi. It then became very unfamiliar once again as we strayed into the latest of the films, and again, one I knew nothing about, The Force Awakens.
I have to say though, I have rarely seen an audience so eager to applaud or heard them humming along to the melodies with smiles on their faces. Nor have I ever heard an applause last quite so long and as loud as it did at the end of tonight's concert. Truly incredible and most certainly deserved.

I have only one criticism, which, most unfortunately, lessened my experience and understanding. Tonight's presenter, Tom Redmond, was obviously highly enthusiastic and knowledgeable and spoke passionately giving interesting snippets of film trivia linking the music and the films as we went along. Sadly I had great difficulty in hearing and understanding this because he was so impassioned that he spoke too quickly, and also his microphone was set far too high thus making his voice too loud with a strange reverb echo to it. I was not the only one to comment on this either. The only part I was able to hear and understand in full was the interesting 'lecture' on Rey's theme when both he and conductor Stephen Bell demonstrated on French Horns. Redmond had slowed his delivery right down and I guess the mic must have been switched off for the horn playing.
However, that notwithstanding, the music was remarkable; my favourites being pieces from films I have yet to see, and so the music alone has inspired me to watch them; and I will never tire of watching the enigmatic Stephen Bell conduct using his baton - no, wait, 'he's holding a thermal detonator!'
Reviewer: Mark Dee
Reviewed: 29th October 2016
North West End Rating: ★★★★