Amidst the Victorian elegance and splendour of a definitely Harry Potter-esque Whitworth Hall - a large Baronial styled hall in the University building adjoining the museum (and yet another performance venue on Oxford Road!) gathered the University Of Manchester Chorus, MUMS Symphony Orchestra, 4 soloists and an audience of approximately 400 people.
The University of Manchester Chorus was over 200 members strong this evening, and MUMS Symphony Orchestra was another 60, and yet it still somehow didn't seem too cramped.
Verdi's Requiem is a wonderful piece of music, and as tonight's concert attested, doesn't need to be sung at a wake. Concert performances of this, and other Masses are now the norm and since the last time I was able to witness Verdi's being performed I was still at school, this revisiting of one of my favourites was long-awaited, but most certainly worth the wait!
Hans Von Buelow, a contemporary composer of Verdi, once described the work rather disparagingly as 'opera disguised as church music'. I would agree with Buelow's comment, except that I would mean it as a compliment. The work is very operatic in feel, and indeed Verdi goes to extraordinary lengths to bring out every nuance of text and emotion in both the orchestral and choral writing. His scoring for the Dies Irae is nothing short of terrifying and hellish, whilst the plaintive and lyrical Libera Me is otherwordly.
Warning, this next paragraph might be a little sycophantic and I may well run out of complimentary superlatives...
First, The University Of Manchester chorus was superb. A mixed chorus of all ages, and their voices blended excellently. Second, MUMS Symphony Orchestra was once again wonderful. It was not the first time I have had the pleasure of hearing and watching you, and it definitely won't be the last! But the Requiem Mass also calls for 4 soloists, and this evening all four were stunning. Ania Jeruc-Kopec, a soprano who managed to sing the high notes without screeching (for me - that's an absolute bonus! ) Those who know me know that the soprano range is my least favourite voice, for the very reason that once it goes high it loses it sonorous and melodious qualities and becomes a screech. Not here, Polish soprano Jeruc-Kopec kept that sonorous quality throughout and impressed greatly. The Mezzo-soprano this evening was Yvonne Howard, and a more rounded and expressive vocal tone could not be found. The low notes especially were beautiful. Tonight's tenor was Portuguese Luis Gomes; light, lyrical and expressive, and such a powerful voice too for such a diminutive figure. Finally, Henry Waddington sang the bass part. Another truly sonorous voice which made the walls throb when he sang the lowest of his notes. The whole shebang was conducted by a young conductor who, rather than jumping up and down and being very animated, stood really quite tall and still, exacting his baton-waving only when necessary and keeping a very tight ship. A tight ship that burst into fortissimo cries of anguish when necessary but was also capable of near silence, and was able to hold that near silence without so much as a pin dropping by the audience. A rare talent indeed.
What a truly magnificent evening! Bravissimo tutti!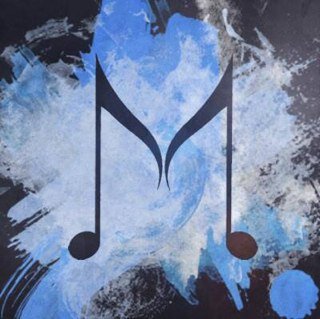 Reviewer: Mark Dee
Reviewed: 3rd December 2016