It has seemingly been quite a while since I last visited a concert by MUMS - The Manchester University Music Society, but it was lovely to be back and the concert did in no way disappoint.
A feast of 20th century classical music with a very British / Russian theme, which started with a piece of music new to me written by British composer Benjamin Britten, with the curious title 'Russian Funeral'.
Curiously scored, for brass band and percussion, this piece was really rather an interesting start to the concert. Britten was a pacifist, and wrote this piece, under its original title, War And Death, as a reaction against wars, but also as a 'homage' to those who had given their lives in war fighting for their ideals. The piece is in ABA format, with the opening theme, a Russian Funeral Song, 'Death' returning at the end with a monotonous marching beat. The middle section, the faster 'War' is a military dance.
The piece was conducted this evening by university student Holly Redshaw; who must have complete faith and trust in the musicians as she hardly moves at all, just gently keeping time with her hand., basically saying to the band, 'We've already worked on this - you know how it goes, so I'll just stand here and be ready for you if you need me!' I liked this approach.
The next piece on offer was the more well-known 'Hammersmith' by Holst. A short tone poem scored for Wind Band (minus the string bass). A slow and monotonous beat starts the piece which becomes louder and faster and more frenetic as it progresses building to an orgiastic cacophony before returning to the quite sanity of the opening theme which diminuendos into silence.
This piece was conducted by course tutor Mark Heron.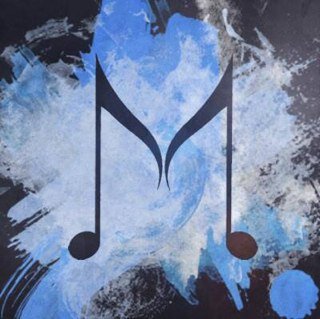 The final piece before the interval involved the entire symphony orchestra and we heard the magnificent, discordant but melodic music that is both undeniably Russian and undoubtedly Prokofiev; his orchestral suite from 'The Love Of Three Oranges'. It's wonderfully dramatic music and extremely expressive, and also I think very difficult to get the balance just right. In this performance, student conductor Will Padfield gave it his best shot. A very animate, exciting and exacting conductor with obviously a great passion for both the music and his craft. I do feel though that he missed some of the light and shade and nuance of the piece; it isn't all fortissimo.
After the interval and it was the turn of British composer Sir Michael Tippett and his 'Little Music For Strings'; which is in itself quite a misnomer, since the word 'little' implies perhaps a miniature or curiosity piece, which this work certainly is not. It's not that it is overlong, just that it is actually quite substantial and grandiose in design.
Conducted here by student conductor Nicola Warner with some great facial expressions, she was lovely to watch as her passion and dedication shine through as she exacted exactly what she wanted from the orchestra.
Finally, the showcase piece of the concert; Britten's Cello Symphony. The whole orchestra once again amass on stage with the addition this time of third year student cellist James Heathcote. I am uncertain why Britten decided to name the work a symphony rather than a concerto (a work for soloist and orchestra); but whatever you choose to call it, it is Britten's longest purely symphonic work and was played with passion, panache, talent and sheer gusto by Heathcote. It is really quite a tour-de-force for any cellist, however Heathcote somehow managed to make it look easy. He won himself a deserved extended applause and delighted us with a short solo encore to finish the evening.
The orchestra, under the baton this time of Mark Heron again sounded superb. It was really such a pity that the auditorium was only half full. These students are talented and dedicated and truly deserve full houses to perform to. Such a shame.
Reviewer: Mark Dee
Reviewed: 11th March 2017