Founded in 2002 this is a full size concert orchestra made up of young talent from around the North West, all of whom are between the ages of 13 and 19. Tonight's offerings were Romantic and Modern pieces and having never heard the Youth Orchestra play before, and 2 of my top ten favourite composers being on the menu, I was really looking forward to hearing them play.
And wow... Play they did! For all their youth and inexperience, they were very good, very good indeed! They are not 'perfect' yet, of course they're not, and you don't go to a youth concert expecting that; but what a wealth of talent and musicianship was on display, and The Halle has a great pool from which to fish for new members for their main orchestra.
The first piece was the wild card. Entitled, 'The Chairman Dances; Foxtrot for Orchestra', by John Adams, and it proved to be far more harmonic and melodic than I had anticipated, and was actually quite enjoyable. The only thing I knew about Adams prior to last night was that he belonged to the school of composition known as 'Minimalism', which basically means they play the same thing over and over again ad infinitum!! Think of Philip Glass!! However, after reading the programme note [which are always well laid out and very informative] I know a little more about him now and understand why this piece of music was more acceptable than more traditionalist minimalists (if that even makes sense!).
The second piece of music was written by one of the most successful cross-over composers of all time. Writing music for the Musical Theatre, for popular singers of the time, and also writing some fantastic classical pieces too; I write of course, of George Gershwin. Here we heard his piano concerto. A brilliant and fabulous tour-de-force of all the popular music styles of the time wrapped up brilliantly in a classical blanket and presented to us with great panache by the youth orchestra with guest soloist, Andrew Zolinsky.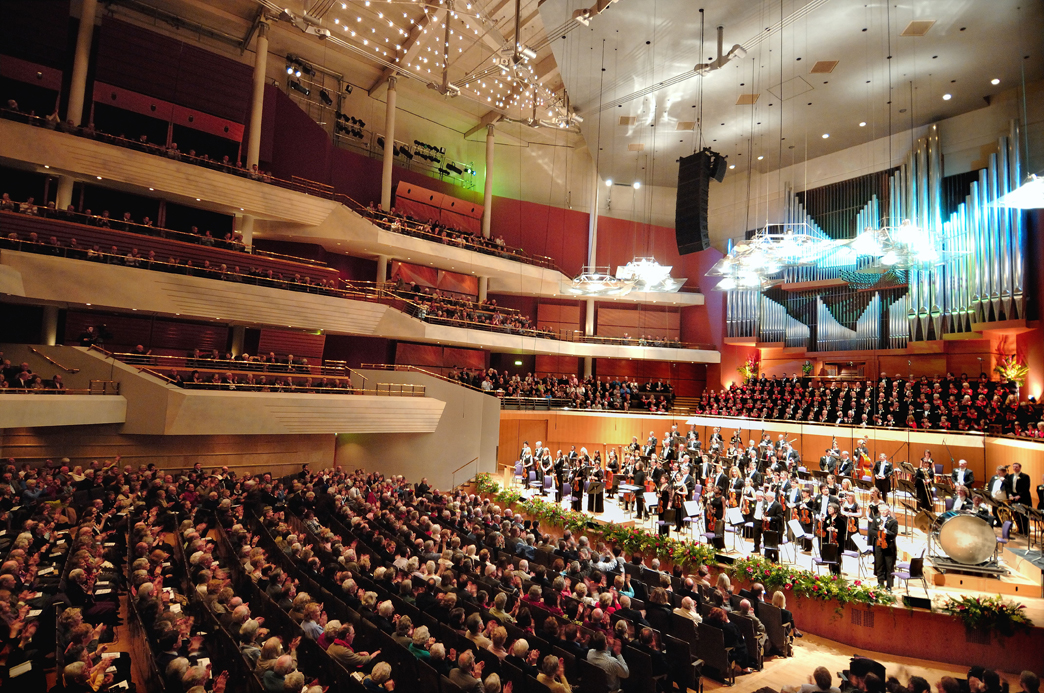 Zolinsky is a rather diminutive figure, and cuts an unassuming dash, but boy can he play!! From the very first note right to the end of Gershwin's brilliant score, he brings the keys to life and makes Gershwin's music shine. It is such a long time since I last heard this piece that I had forgotten just how loud and energetic the first movement's conclusion was, how beautiful and lyric the second movement, and how the final movement was so exciting and invigorating.
After the interval came another of my favourite composers' works; although not one of my favourite pieces; Tchaikovsky's Fourth Symphony. If you are to believe the programme here then Tchaikovsky was really something of a prodigy - he was born in 1877 and died in 1878 - but then don't believe everything in print!! But joking aside, Tchaikovsky WAS a genius in my mind. Why is he still one of the most popular composers ever, and his music recognisable and used in all fields? For me it is because his music, although firmly Romantic and Russian, transcends both those nomenclatures and is able to appeal to all. He is not too "Classical", nor is he too "Modern", and he writes great melodies! All his music takes the listener on a journey, and is almost cinematic in quality.
And his 4th symphony starts with what must surely be one of the most instantly recognisable and iconic motifs of any symphony, from the French horns being taken up and extemporised by the rest of the orchestra.
This was indeed a most enjoyable evening, and I had the pleasure and privilege of listening to some fine young talent at work, under the expert leadership and impassioned baton waving of the Halle's Associate conductor, Jamie Phillips. What a huge pity that there weren't more in the audience to witness this; the auditorium was less than half full.
Reviewer: Mark Dee
Reviewed: 19th December 2015