Due to the indisposition of the advertised conductor, at short notice another stepped into the breach and as a result the opening piece advertised for tonight was changed from Wagner's Faust Overture to Beethoven's Egmont Overture.
So the concert opened with the all too familiar bars of Beethoven. I was force-fed on Beethoven as a child, since he is my dad's favourite composer, and this, The Egmont Overture, was a firm favourite in his collection. So tonight I think I could probably have played it backwards for them; except there was something slightly different here, not quite exactly as I remember it; and this is due to the extremely passionate and zealous conducting by Pablo Gonzalez. He exacted absolute maximum value from each dynamic change and made maximum effect of every pause. The conducting was in danger of becoming slightly self-indulgent, but never actually was... teetering on the edge so to speak, which made his conducting alive and dangerous, but exciting!
The second piece on offer last night was Weber's Bassoon Concerto in F (opus 75).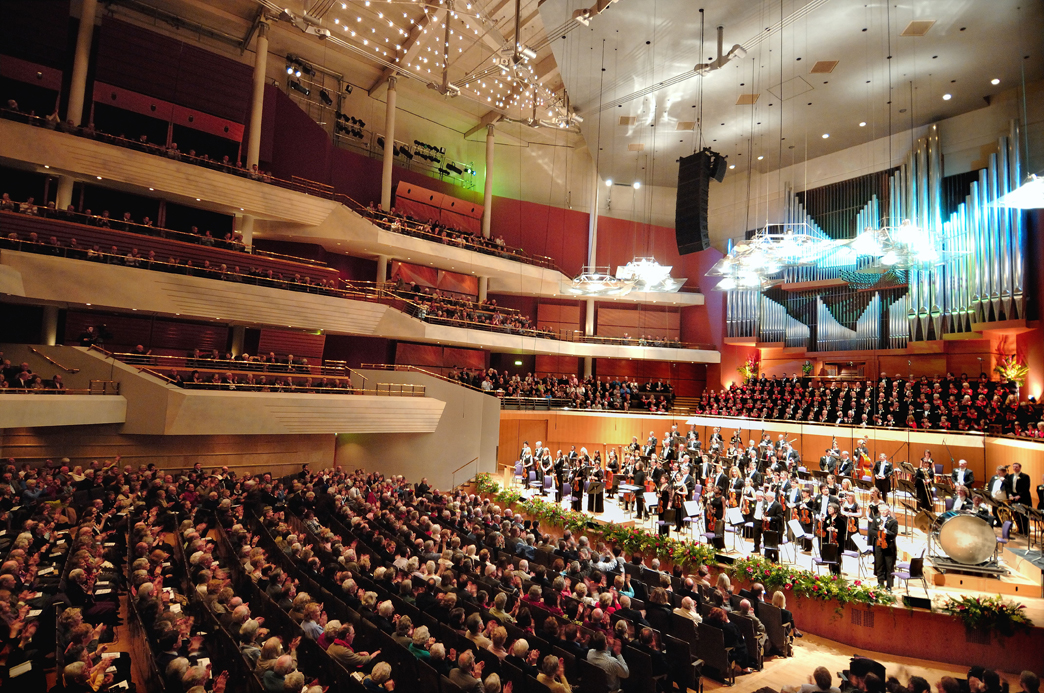 I have to say here that until last night, the bassoon had for me been one of those instruments that always hid in the shadows, with few composers really allowing the instrument to shine in it's own right, and when they do, the music they ascribe to it is usually to indicate drunkenness, sloth or stupidity. I think of Malcolm Arnold's Scottish Dances, or Britten's Young Persons' Guide To The Orchestra and similar; where once the melody is given to the solo bassoon, it can be likened to an inebriated simpleton; or the old and feeble like Grandfather bassoon in Prokofiev's Peter And The Wolf. Here however was something altogether different, and soloist Gretha Tuls (herself principal bassoonist with the Halle and also a very active freelance performer and educator) made the bassoon sound positively charming. It's a large, long, ugly and cumbersome instrument, but Ms. Tuls showed us all just how versatile it really is. I heard qualities and possibilities from this instrument that I've never heard before; And she made it all sound so light and effortless!
After the interval came Brahms's First Symphony (in C minor - opus 68). It's a highly Romantic piece of music, which has the start to many good tunes in it, but none of them ever seem to get developed. Just as soon as you start to think, 'ah, there's a nice melody' it changes completely and is gone forever. I don't think I've really noticed that before, since I've never heard this piece live before, and so actually watching the piece being played really focuses your attention to the music in a different way. There's no real fast movement in this work either. The first movement ends fairly quickly but then we have to wait until the final movement and even then the denouement before we receive an exuberant and joyous crescendo to the final chords. Once again, conductor Mr. Gonzalez exacting maximum value from dynamics and pauses.
This was the first, dare I use the word 'normal' (or maybe 'standard' would be better?) concert from the Halle orchestra that I have had the pleasure and privilege to review. The orchestra being in tip top form as usual, and playing wonderfully and perfectly. Even when plans change almost overnight and they have to re-rehearse with a substitute conductor and change their programme accordingly, they rise to this challenge superbly and still produce world class music!
Reviewer: Mark Dee
Reviewed: 14th January 2016