Pantomime season is upon us again (oh yes it is!) and this year my first festive review is Dick Whittington by Fine Time Fontayne and Kevin Shaw hosted at the stunning Oldham Coliseum Theatre a hidden gem of a theatre tucked away in a side street of Oldham town centre. I was accompanied by my two lovely co reviewers aged nine years and five years old who eagerly awaited for the show to begin armed with their Flashing Rings and sweets purchased from the merchandise stand all flashing and highly attractive to the youngsters.
The Coliseum pantomime has a brand new and unique production each year, but what remains constant are the timeless features of a really great traditional panto: slapstick humour, audience participation, breath-taking costumes and a whole load of fun.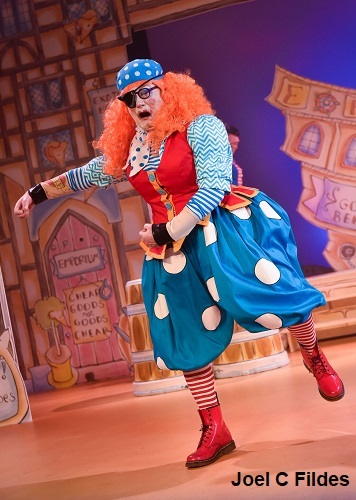 Dick Whittington and his cat is based on the real life Richard Whittington a wealthy merchant and later Lord Mayor of London, telling the story of how he supposedly escaped his poverty stricken childhood and made his fortune thanks to the ratting abilities of his cat.
Dick Whittington of Oldham played by Nina Shadi was 'brave', 'bold' and 'kind' dressed beautifully Nina delivered on every level as she confidently eased her way through the performance. Silly Billy Suet played by Richard J Fletcher and Saucy Sarah Suet played by Fontayne provided slapstick comedy and brilliant tongue in cheek phrases, fabulous audience interaction as Silly Billy Suet demanded his entrances with "I'm not silly" to be returned with "you're Captain Billy".
Cleverly fine-tuned with lots of modern slants made the pantomime a visual display of brilliance and very appealing to the young and old audience.
Supermarkets named 'Oldi' and addressing ladies and gentlemen as 'ladles and jelly spoons' all added to this fantastic script "To beat or not beat that is the question?" by 'Omlet' made the clever dialogue more interesting.
The cast was supported by extremely talented young chorus rats who danced, acted and sang exquisitely. King Rat played by Simeon Truby the infamous pantomime baddie (boo hiss) gave the youngsters what they needed for a perfect villain – I particularly loved his version of 'Rat out of hell'.
The talented scriptwriters manage to incorporate modern and popular songs into the performance such as 'Rise Up', 'In the Navy', 'Never Let You Go' and 'Symphony' which saw some very happy children on the stage for the finale making it a memorable evening for them.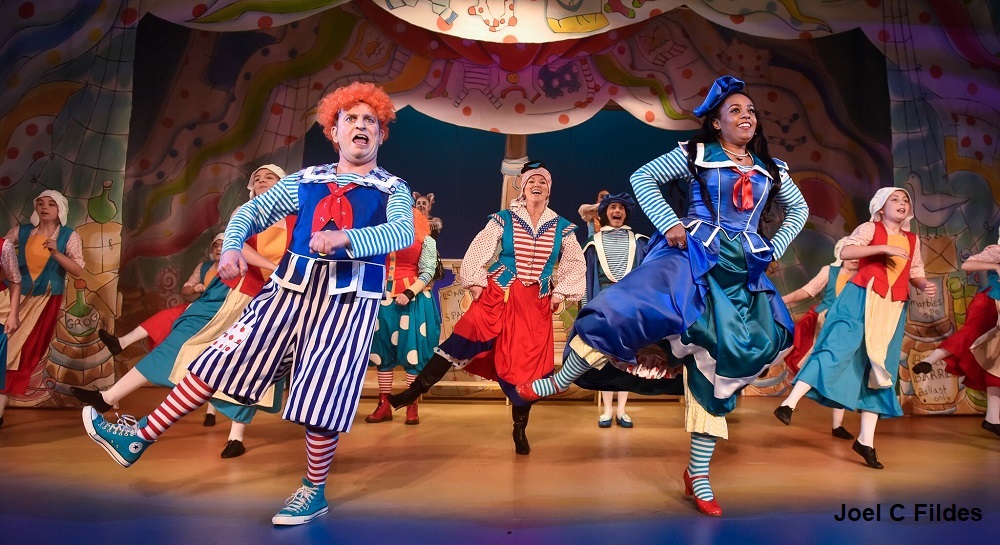 Huge credit to the band Dave Bintley on keyboard, Paul Allen on the drums and Nathan Welch on bass for providing the music of the evening, Douglas Kuhrt for his fantastic lighting design, Lorna Munden for sound design and Beverley Norris-Edmunds & Adam Melville for the brilliant choreography and their interpretation of dance.
A fantastic strong cast with great direction and design provides a guaranteed combination for a perfect family evening. Dick Whittington runs until Saturday, 13th January 2018 and is highly recommended for all ages, don't miss out go and see this gem of a pantomime as it's a must see. http://www.coliseum.org.uk/plays/dick-whittington/
The festive season isn't complete without a visit to a pantomime and this one will not disappoint you. Well done to all involved for the hard work that has gone into this masterpiece, both my co reviewers aged nine and five years old gave it a huge thumbs up as they left the auditorium with happy smiley faces.
The festive season isn't complete without a visit to a pantomime and this one will not disappoint you.
Reviewer: Katie Leicester
Reviewed: 11th November 2017
North West End Rating: ★★★★