Not content with producing top class musicals, performing in sold out concerts and appearing alongside West End stars, Manchester Musical Youth (MMY) have now turned their talents to pantomime with an original adaptation of the classic Sleeping Beauty.
Written, directed and starring Tom Jack Jennings this is the classic story of Sleeping Beauty with a few twists and turns thrown in for good measure. The climax of act 1 reminded me somewhat of The Play That Goes Wrong!
Jennings has created a modern script packed full of up to date jokes for both young and old and is genuinely hilarious, but it is his performance that steals the show. Channelling his inner Miss Trunchbull he plays the part of Maleficent as if he'd been doing it all his life and his comic timing was exceptional. I have a feeling this could be the first MMY award winning performance of the new decade.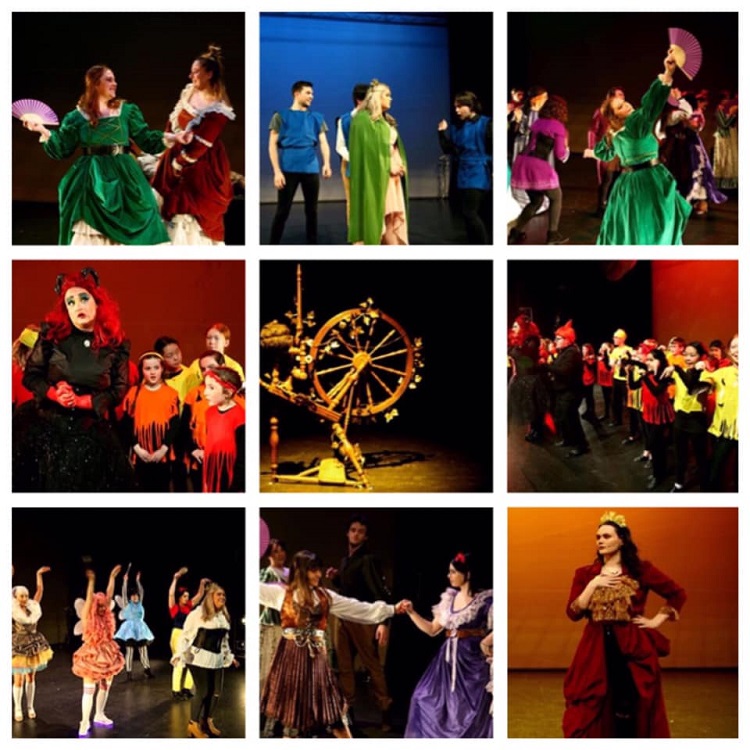 Supported by his two stooges, Oi (Billy Morrison) and Komere (Daniel Meyer), this threesome could have kept the audience in fits of laughter all evening.
Queen Rose (Chloe Dodd) and King Stephen (Jonathan Kingsley) were both suitably regal as they struggled with the fact a terrible fate was bestowed upon their daughter when she reached her 18th birthday by the evil Maleficent.
Attempting to "fix" this problem were the three fairies, Berry (Caroline Naughton), Floss (Sarah Bartlett) and Humbug (Rose Starkey). All three ladies worked exceptionally well together with strong performances from each.
Sleeping Beauty (Helen Lawlor) gave us a confident leading lady performance alongside her love interest, Prince Charming (Thomas Ford), a well matched couple with superb vocals.
The set for tonight's show was sparse, however the action on stage set every scenes up in our minds perfectly and this was definitely a case of less is more. The space was used well by choreographers Sarah Bartlett, Sarah Binns and Jennings. It is always a challenge to fit a large number of children on stage but the Minions played by the MMY Apprentices never looked to overcrowd the area.
Musically there were more than a few well known songs featured during the night tweaked word wise to fit the story, very clever and credit to musical director Kimberly Holden.
One thing that sadly let the show down for me was the pace of it. Don't get me wrong, the show was superb, the singing, dancing, comedy, everything was good, but at times the pace seemed a little clunky. This may have been the fact that with Jennings directing and starring in the show he wasn't always able to stand "out front" and watch what was happening on stage.
MMY have produced yet another superb show and provided another string to their ever increasing bow. They have 2 performances left today, if you can catch either I guaranteed a rib tickling couple of hours watching the theatre stars of the future shine. https://www.z-arts.org/events/mmy-grads-presents-sleeping-beauty/
Reviewer: Paul Downham
Reviewed: 24th January 2020
North West End UK Rating: ★★★★