Advertised as a celebration of dance in all its forms // in enticing bitesize performances, I was really looking forward to this. The best bits of international dance companies with varying styles, showcasing the wonderful world of dance.
The reality wasn't actually quite like that sadly. Although the items on offer were indeed utterly superb, that much is undeniable, the reality didn't fulfil the advertising.
There were seven items on the programme, in a show which lasted over two hours. These are not 'bitsesize' in any shape or form; and we most certainly did not get dance 'in all its forms'. We has 5 (6 at a push!). Flamenco, Tango, Contemporary Dance, Ballet, Street (including breakdancing). Moreover, one company were given two spots, meaning that there were only 6 companies represented in what should have been a whirlwind tour of all dance.
The foyer before the show seemed more alive and immediate, with young dancers interacting with the audience as they entered. You were able to have your name made into a unique dance movement, and join in with other non-pressured and fun interaction activities which including country dancing.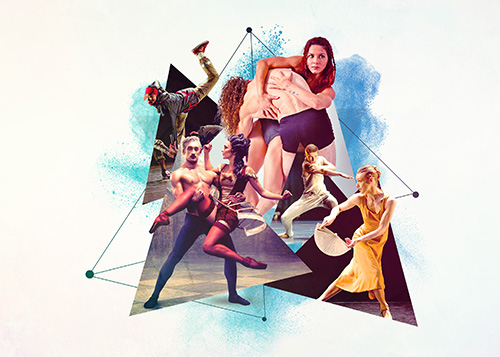 However, back to the main event. The first piece was a modern interpretation of Spain's best known dance, flamenco. London-based company dotdotdot break down the 'traditional preconceptions' of this art form and this evening with the help of a classical flamenco guitarist (Liam Howarth), flamenco singer (Javier Ribera) and narrator (Toni Stuart), performed 'I Come To My Body As A Question'. It was really quite long, but was excellently choreographed and realised. The most exciting parts when the rhythms and sounds were created using the body without vocals or instruments.
Next, we were treated to an except from Northern Ballet's latest creation, Casanova, showcasing tonight Guiliano Contadini and Dreda Blow in a wonderfully erotic and provocative pas-de-deux, choreographed by Kenneth Tindall. Classical ballet with a most definite contemporary twist - or is it contemporary ballet with a classical twist - but whichever, it was beautiful and really made me want to see the whole ballet.
Following this was another piece of contemporary ballet in a solo performance realised and choreographed by the performer Connor Scott, and his autobiographical piece about his memories and his feelings from going to study and live in London from Newcastle, 'White Water'.
The penultimate item on the programme before the interval was yet another piece of contemporary ballet. This time by Shobana Jeyasingh Dance, and entitled Bayadere - The Ninth Life. Again, this was a short except from a full length ballet, which tells the story of a modern traveller experiencing what it must have been like for the first Europeans who travelled to India, watching the rituals, customs and exoticness of the Indian Temple Dancers. This is a new re-imagining of Petipa's original 1977 ballet of the same name.
And who said dance couldn't be comedic? The first act closer was an Argentinian couple, Julia Hiriat Urruty and Claudio Gonzalez, who, wearing fat suits and outrageous costume and make-up, delivered the best send-up of this genre possible. Both were incredibly talented dancers and their joy of this art form and their skill at showcasing it, second to none, in this piece called La Otra Cara De la Moneda Y Buenos Aires Aqui Y Ahora.
After the interval and we were straight back to the wonderful world of ballet. Carlos Pons Guerra had choreographed a very strong and symbolic piece - darkly humorous, and again a fusion of classical ballet with some modern moves thrown in for good measure; this was his take on Genet's play, 'The Maids'. It was superbly realised by Ayami Miyata, Abigail Prudames, Miki Akuta, and Isabelle Clough.
Now back again to the Argentinian couple as they ditched their comedy costumes and performed two more tangos as themselves. Again, the timing and skill beyond reproach.
Acosta Dance from Cuba were next with a contemporary piece called Faun. Danced by Yanelis Godoy and Julio Torres, with choreography by Sidi Larbi Cherkaoui, this told the story of a forest nymph and a faun's sexual desires.
And then finally, something completely different! The Ruggeds from The Netherlands performed Street freestyle breakdance like you have never seen before. Described as cool, clever and risky, these seven young men were utterly mesmerising. This piece called Adrenaline was just that, one huge adrenaline rush for both performer and audience member from start to finish; and their very cleverly lit finale was theatrical and exciting.
Just very quickly to summarise then, what we saw was of the highest quality possible from each company and disciple, and the applause which rang out spontaneously at the end of each piece attested to that. I just don't think that there was enough variety in the programme and that the individual items themselves were too long.
Reviewer: Mark Dee
Reviewed: 24th February 2017
North West End Rating: ★★★★