Things I Know To Be True is a co-production between Frantic Assembly and State Theatre Company of South Australia and this is the third time they have done it.
Based around the story of an Australian family, on the face of it is not perhaps the most exciting of stories. A seemingly happy family whose grown up children begin to self destruct as their pursuits of happiness lead them to making decisions which have ramifications on their discovery. It's simple but highly competent writing from Andrew Bovell.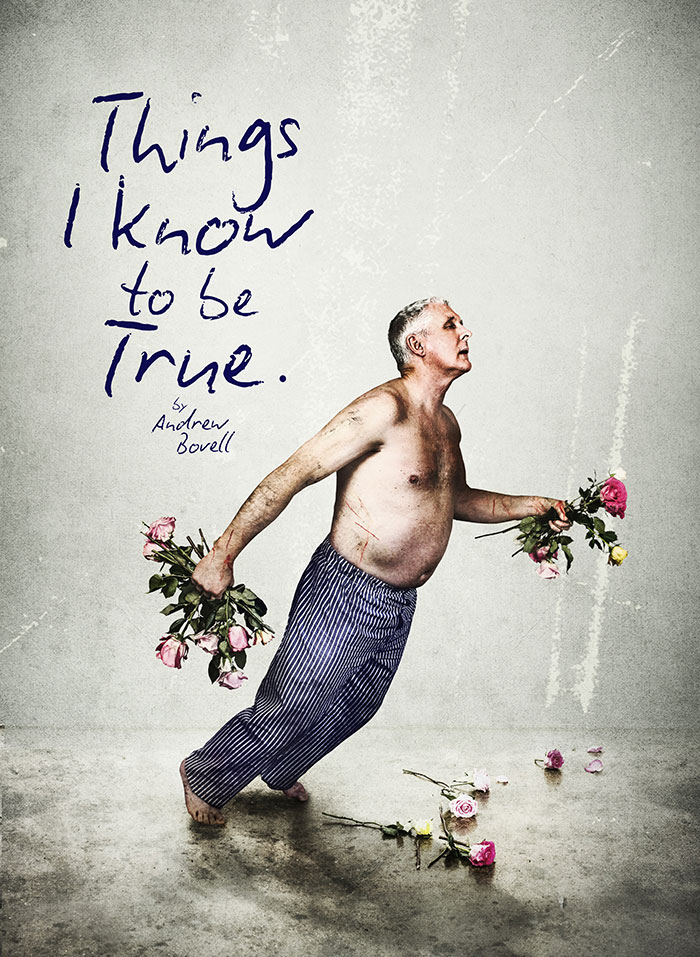 There's oodles of incredible moments of imagination and ideas though which inject the magic into this play. Demonstrating the signature movement ideas of Frantic Assembly which are staple fayre of this company and thus are reflective of other Frantic Assembly shows, this style is deployed here in lifts whilst monologues are spoken showing an apparently effortless and smooth merging of dialogue and movement. The beauty of this production is in that seamless and imaginative merging of the various technical and performance aspects. Above the stage are a field of naked lightbulbs making up a kind of starlit sky, there's also some clever stage trickery in certain places, particularly at the start involving John McArdle as reserved patriarch Bob leaning forward to an unnatural angle. I'm not going to spoil that surprise though but it's a great opener.
I was warned before I went that I was in for a treat with this play. What I saw was a Theatre group riding high on confidence and going from strength to strength building on past successes and developing a style all of their own involving movement, clever lighting and AV mapping. This play is no exception and there is a continued quality on show. Co-Directors Scott Graham and Geordie Brookman demonstrate a wonderful array of stagecraft, knowledge and imagination which as fellow Theatre makers we should be looking to and being inspired by. Go and see it at the Lowry Quays Theatre, it's on till Saturday. https://www.thelowry.com/events/things-i-know-to-be-true2
Reviewer: Karl Barnsley
Reviewed: 3rd October 2017
North West End Rating: ★★★★