It is said that Shelagh Delaney was inspired to write A Taste of Honey after being taken to see a production of Terrence Rattigan's Variation on a Theme in Manchester. She decided she could do better. She was 19 years old, the daughter of a bus inspector and living in Broughton, Salford. Six weeks after starting her play, she sent it to Joan Littlewood at her Theatre Workshop and after some development it was first produced in May 1958. It was the start of the "kitchen sink drama" genre but the term doesn't really give credit to the depth of Delaney's play.
Set in Salford in the 1950s the play is based around Jo, a seventeen year old young woman. At the start she and her mother have moved yet again, this time into a dreary flat with a leaking roof and no heating. Her mother, Helen, is overblown and more interested in men than her daughter. Jo assumes they are running from someone but when her mother's younger lover finds them, she is unsure. Helen's lover proposes marriage and she leaves her daughter to go away with him over Christmas and then marries him.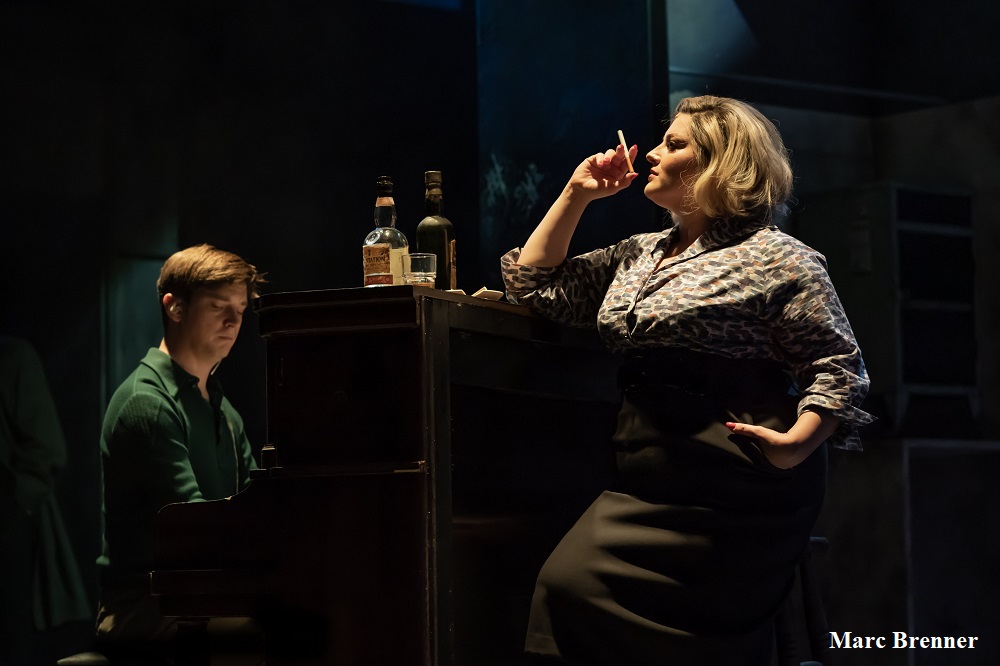 Helen moves out to a nice house and having plenty of money. Meanwhile her daughter is left in the dreary flat, working two jobs just to keep living there. While her mother had deserted her over Christmas, Jo had had her own affair with a young sailor Jimmie, but despite his proposal of marriage, he goes back to sea, never to be heard from again. Unfortunately the affair left Jo pregnant and it is left to a friend she has made Geoffrey, who has been thrown out by his landlady as she suspects he is homosexual, to move in and look after her. He tries to bring mother and daughter back together but is attacked by both for doing so. However just as Jo is ready to give birth her mother moves back to the flat having been thrown out by her husband. Helen proceeds to drive Geoffrey out but then leaves her daughter alone as her labour is starting because she needs to drink.
A Taste of Honey is unremittingly dark in its subject matter and demeanour, but it is also one of the most powerful plays of the post war, mid twentieth century period.
Here the National Theatre have revived the play, initially at the South Bank and now with a different cast out on tour. Jodie Prenger is excellent as Helen, loud, dismissive and very believable, while Gemma Dobson as her daughter Jo, gives a wonderfully developed character performance. Tom Varey is good as the unlikeable Peter and Durone Stokes is an enthusiastic Jimmie. However Stuart Thomson's Geoffrey definitely steals the second act, with a beautifully nuanced portrayal of a young homosexual man in an era when it was still unacceptable. Live music throughout is performed by the band of David O'Brian, Alex Davies and George Bird with vocals by the various cast members.
Hildegarde Bechtler's set and costume designs efficiently create the poorer side of society in the fifties, but also the more glamourous side in Helen's dresses as the lover and wife of a well off man.
Director Bijan Sheibani has taken a classic play and treated it with honour. Leaving in set firmly in its era is vital, and he creates a production which feels modern while holding itself proudly in the fifties. Well worth seeing.
Reviewer: Helen Jones
Reviewed: 20th September 2019
North West End Rating: ★★★★