"What are we like!?" some characters excitedly cry in this entertaining sketch show. Well here goes, I'll try to tell you.
Sketch shows are hard to pull off live. On TV a bit of clever editing can hide a multitude of sins. On stage the actors have a few minutes to make a sketch work and they will get an immediate reaction. The audience will either laugh or they won't. It is that brutal.
The secret of success, as ever, is in the writing. If the writing is poor then the show has no chance of winning however charming the performers may be. Fortunately with this show the writing was sparky and earthy. There was a homely quality to it that made it a joy.
Between them the writers and performers of Northern Power Blouse have written for Comedy Central, Radio 4 and their sketches have amassed over 250 million views online. It is clear they know what they are doing.
Is it funny? It is funny. It is silly. It will make you laugh. That is probably all you need to know.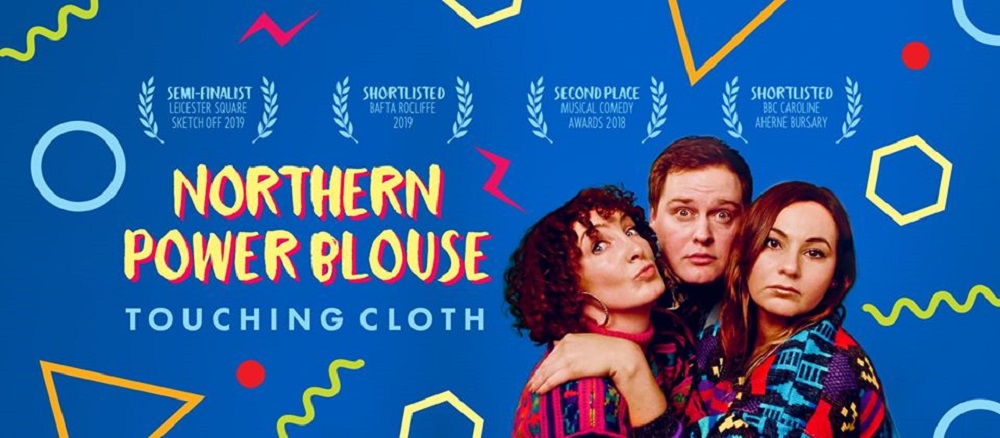 They took this show to the Edinburgh Festival and I heard it did well. There is plenty of competition in Edinburgh for sketch shows, not least from the students of Oxford and Cambridge. I have seen plenty of them in my time during my trips to the festival. When they work it is a wonderful experience, when they don't it is awful.
Before the show started the audience were treated to biscuits. Nothing gets an audience in the mood like a Bourbon and a Custard Cream. A nice touch.
This is an unashamedly Northern show and the performers, Cassie Atkinson, Jack Robertson and Kat Butterfield are from Bolton, Rochdale and Morecambe respectively. Any meditation fans were treated to some Northern mindfulness. There was a distinctively northern thread running through the show.
You could feel the influence of Victoria Wood, the League of Gentlemen and maybe The Fast Show. The writers shared their slightly off kilter way of looking at things. For instance, who would have thought a beige jacket could be funny?
Some of the targets were a bit obvious (tight Yorkshiremen) but there was plenty of originality and it was performed with such energy and likability you couldn't help but be entertained.
They obviously watch a lot of daytime TV as Lorraine and Loose Women were parodied. Aging also seemed to be another theme threading its way through the show. Whether it was the fear of getting old too quickly, becoming a spinster and dying alone or an old man living on double entendres.
Cleverly these themes, characters and jokes were threaded through the show and brought together at the end to make it work as a whole. Gloriously their chief intention was to entertain and make people laugh rather than show how clever they are.
It was a refreshingly fun hour and I will never look at a bra in the same way again.
Reviewer: Adam Williams
Reviewed: 14th November 2019
North West End UK Rating: ★★★★