I first saw this play in the nineties. At the time it felt so brave to write a comedy about AIDS. Of course, it is also about love, rejection, truth and lies as well but it is that tragedy that lurks in the background and foreground of this piece.
Twenty plus years on and this play still holds its power. It is very funny but with a tragic heart. The sense of loss and waste caused by AIDS is recognised but there is more than a hint of a twinkle in its eye and a deliciously cutting turn of phrase.
Kevin Elyot's script is as sparky and lively as a pair of fluorescent eighties leggings. The dialogue is so light and bright before here and there edging into darkness. There are some hilarious moments where the cast display impeccable timing.
It is important to stress that whilst this play may confront a dark subject it is extremely entertaining.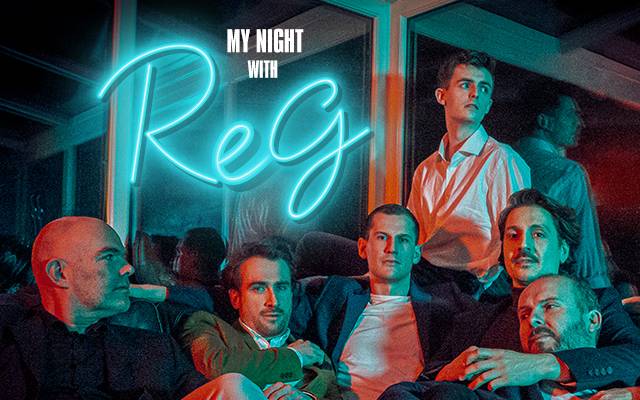 In many ways this is a comedy of manners. No one in the play says what they really want to say. Secrets pervade but there is also the sense that no one wants to face the truth. This inevitably leads to humour.
The play is set in the mid-eighties at the height of the AIDS panic. Guy is holding a house warming party and he has invited his friends round to celebrate.
Guy, played with wonderful control and intelligence by Simon Hallman, is a man who is on his own but he wants to be with somebody. He is the person who learns secrets from the other characters but he can't tell his own secret to the person that needs to hear it.
The dynamics between the characters are well handled. This is a character piece which, at times, required subtlety, a look here, an expression there to express the emotion.
All the actors were excellent. The play was well paced and the dramatic sections were allowed to breathe. The direction was assured and like all good comedy it was played, if you pardon the expression, perfectly straight.
David Gregan-Jones was wonderful as the extrovert Daniel. His charisma takes over the room as he jokes, flirts and sings. Yet he was also able to bring out the vulnerability and fragility that lies underneath.
Marc Geoffrey as Bernie impressively showed a character at the edges of his emotions. Here was a man who was repressed and emotional at the same time.
At the centre of the play is Reg. We learn a lot about him but never meet this enigmatic character. Everything seems to revolve around Reg.
The set was simply done and it had some nice eighties touches. There were bright coloured neon lights that reminded me of the discos I used to frequent in those days.
The play was produced by the Manchester based Green Carnation Theatre Company who are, 'dedicated to producing quality theatre telling queer and LGBTQ+ stories.'
There is some nudity and swearing in this production.
If you want a good night out then I recommend a night out with Reg!
Until the 25th January 2020: https://thelowry.com/whats-on/my-night-with-reg/
Reviewer: Adam Williams
Reviewed: 23rd January 2020
North West End UK Rating: ★★★★