Do you want to see a brand new student devised and written Musical comedy? Do you want to laugh and be entertained for 90 minutes with some witty and slick Musical numbers and some lovely choreography? Then forget Brexit and the state of the world, and immerse yourself in a rather dark and humorous tale of jealousy and revenge in the best ever possible taste!
Entitled 'Break A Leg (no...really)' this is Arden Theatre School's second year Musical Theatre students' own brainchild. It's a highly entertaining albeit not necessarily original idea, and although the plot and segueing from one song to the next was very raw and the whole could do with a rewrite and the help of a dramaturge, I seriously believe that the genesis of a new West End Musical has been born!
With 21 Musical numbers between two acts, this was an epic undertaking, but from reading the programme it seems that the entire year has taken separate responsibilities with each song being written by a different student or students, whilst others take on each song's staging and choreography. This really was a true ensemble team effort!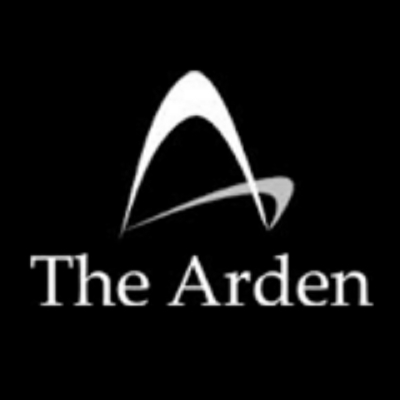 The story centres around a company in rehearsal for a new Musical, called Hit City. However, one by one the cast are injured and unable to continue due to suspicious happenings, and all the cast seem to be being targeted one way or another, leaving the director, choreographer and Musical Director tearing their hair out.... until that is, they realise how and who is responsible for all this sabotaging. None other than the cleaner; a famous film star in disguise, and with a terrible grudge!
It's fun, fast and furious; and some of the cornier puns will have you groaning, and the cast do their best to ham it up for all its worth.
"You are like a beautiful picture. I want to hang you."
There was only really one major problem with this afternoon's show. Audibility. The cast should have been wearing and using mics throughout, but instead relied on their own acoustics which, when singing the wonderful chorus harmonies worked very well indeed, but solo singing was very quiet from most and all would have benefited from them.
It is almost impossible for me to credit individual performances. All were meritorious; and so instead will simply list my favourite musical numbers from the show! 'Lazy Shite', 'I Am Good', 'Love (Love Love)', and 'Back Row' were my favourite Act 1 numbers, with 'Here For You', 'I Didn't Do It' and 'Evil' being my favourites in the second. The choreography in 'Evil' was also exemplary.
If I were a producer, I might be interested in talking to you all about developing this Musical further - it has legs! Very enjoyable and congratulations to all involved.
Reviewer: Mark Dee
Reviewed: 31st March 2017