"Hair" erupted before a stupefied Broadway audience way back in '67 and single handed re-invented the well-made musical. The show platformed, with sincerity and exhilaration, the true experience of the hippy counter culture's confrontation with draft-dodging, segregation and political freedom. Where once the performers personalised this revolutionary experience tonight's actors seemed somewhat disconnected from its import and social value. What was once a full throated confrontational rock musical is here nothing more than a gentle chamber piece.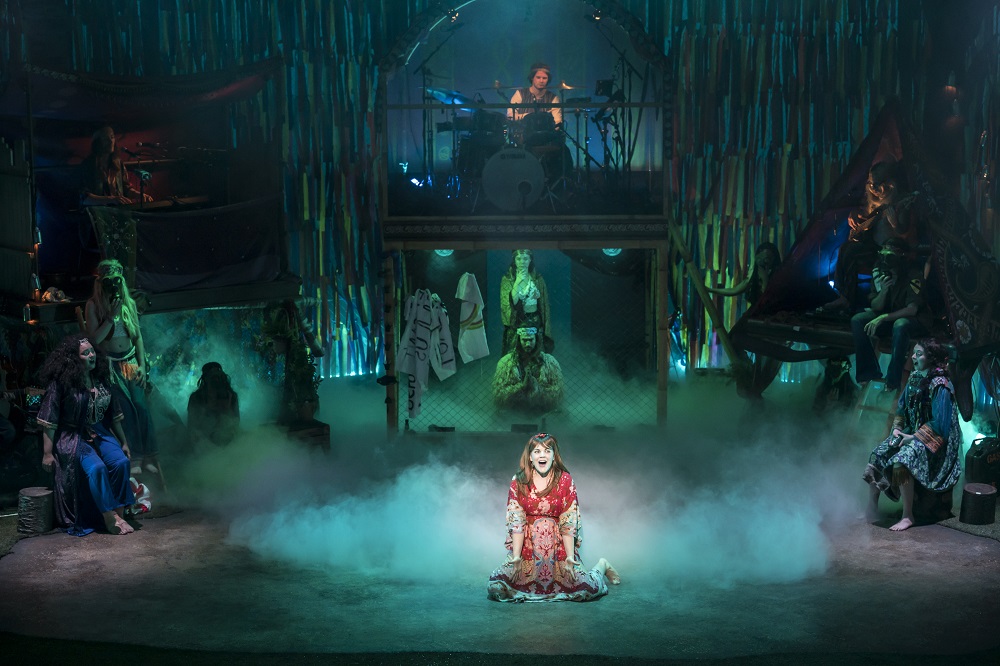 "Hair" refuses to be pinned down and through its long history has been continually revised, revamp, updated and tweaked and in the process has lost something of its subversive identity.
Few stand out songs and a slight plot make it a challenge for any director, but Jonathan O'Boyle manages to sculpt a number of striking images and set pieces which resonate in the mind.
The cast bravely wrestles the material into some kind of comprehensible shape while occasionally compromising its seditious nature in an attempt to satisfy a 21st century audience.
Hair continues at Wolverhampton Grand until Saturday. https://www.grandtheatre.co.uk/whats-on/hair/
Reviewer: Peter Kinnock
Reviewed: 23rd July 2019
North West End Rating: ★★★