If I ever get around to reading Graham Greene's 1938 novel, Brighton Rock, one thing is for certain – the faces of the characters I conjure up in my mind, will be the very ones I have just witnessed bringing this famous book to life.
The small band of actors gracing the stage at Hull Truck Theatre on Tuesday night, so excelled in their re-creation of an era of mob rule, teenage angst and murder most foul, that, for me, this world-famous story played second fiddle to their superb acting.
Because of their skills the story was very easy to follow.
Baby-faced thug, 17-year-old Pinkie, takes over the leadership of a small-time Brighton mob. Veering between evilness and teenage bravado, Pinkie (Jacob James Beswick) controls the older mob members – Spicer (Angela Bain), Cubitt (Marc Graham) and Dallow (Dorian Simpson) – by threats and bullying.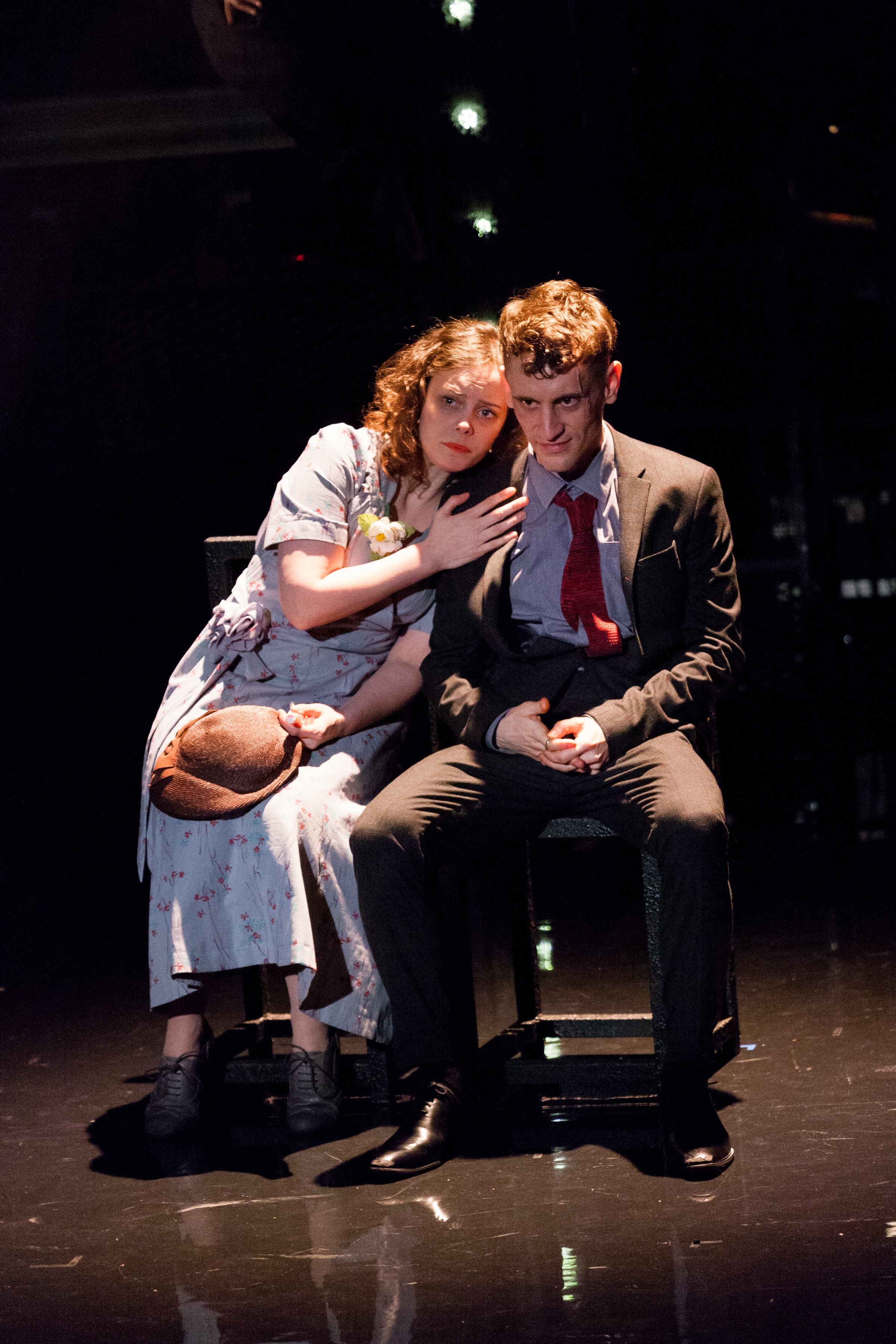 They forgive him one murder – an unfortunate called Charles Hale, aka Fred, but when the body count rises, so does their dislike and mistrust of Pinkie.
Also on Pinkie's trail is Ida (Gloria Onitiri), who, though only knowing Fred for a very short time, comes to like him, and sets out to avenge his murder come hell or high water.
She knows Pinkie has Fred's blood on his hands and nothing will stop her because she "knows right from wrong".
Embroiled in all this is young 16-year-old waitress, Rose (Sarah Middleton), who witnesses something that could spell trouble for Pinkie. He threatens, cajoles and "woos" her into silence.
Naïve Rose mistakes his attention for love, but Ida, discovering the young couple's relationship, makes it her mission to save the young girl from making the biggest mistake of her life.
Just like the letters in a stick of Brighton rock, an undercurrent of violence runs through this production.
Against a simple yet very effective stage setting and lighting, Jacob James Beswick as Pinkie, struts around, every gesture menacing. He certainly frightened the bejeebers out of me.
The atmospheric music, played on stage by Hannah Peel, James Field and Laura Groves, added to the fear factor. The loud drumming, especially, built up the tension when no words were needed.
The good to Pinkie's bad was the tall, statuesque Ida, played beautifully by the aforementioned Gloria Onitiri. Ida was probably the only person who wasn't frightened of Pinkie. She towered over him, highlighting his youth and she was probably the only person he didn't plot to kill.
Ida, dressed not to kill, in scarlet, shone like a beacon of glamour amongst the other drably-dressed cast members. She, rightly so, stood out a mile. Her lovely singing voice added to her appeal.
She wafted across the stage like a galleon in full sail. Nothing was going to stop her fight for justice for the man she knew, very briefly, as Fred. And she was determined to remove the rose-tinted specs from the besotted Rose.
Pinkie, who secretly hates Rose, decides the only way to protect himself is to marry her, thus making it impossible for her to testify against him in any trial – unless she volunteered to, which he knew she never would. After all, hadn't he threatened to burn her face with "vitriol"?
Although Pinkie and Rose are too young to lawfully marry, Pinkie's lawyer, Prewitt (Shamira Turner), under threat of death, makes the marriage possible. And Rose, even by now knowing Pinkie is a murderer, still idolises him – much to the ever-present Ida's anger.
Pinkie decides the only way out of his predicament is for Rose to die and he easily coerces her into a suicide pact, to take place on Brighton Pier.
Who lives? Who dies? Having not read the book, the very dramatic ending surprised and shocked me.
Acting of this calibre comes along very rarely, and the audience showed its appreciation with rousing and lengthy applause.
Running until Saturday, March 24th, 7.30pm nightly with a 2pm Saturday matinee. Tickets from £12. Call (01482) 323638; www.hulltruck.co.uk
* I must mention that the play was due to finish at 9.50pm, but didn't end until 10.15pm, so it's worth checking on the night.
Reviewer: Jackie Foottit
Reviewed: 20th March 2018
North West End Rating: ★★★★