Tango specialists Vincent Simone and Flavia Cacace were among the first dancers to capitalise on the massive success of Strictly Come Dancing and they're back on the road with a lively show dedicated to the dance that made them world champions.
Until their previous productions they have ditched the patchy attempts at drama and gone for a dance driven show hung together by narrator/singer Tom Parsons. As well as belting out a few numbers, he tells a very loose story in verse about four couples falling in love through the magic of dance. Mind you, no-one comes along to shows like this expecting Pinter or Shakespeare.
Plot driven this show ain't, and in many ways it is a bit of a curate's egg full of random dance sequences/sketches as just having the twinkle toed stars dancing the tango on their own would be incredibly boring, no matter how great they are as dancers.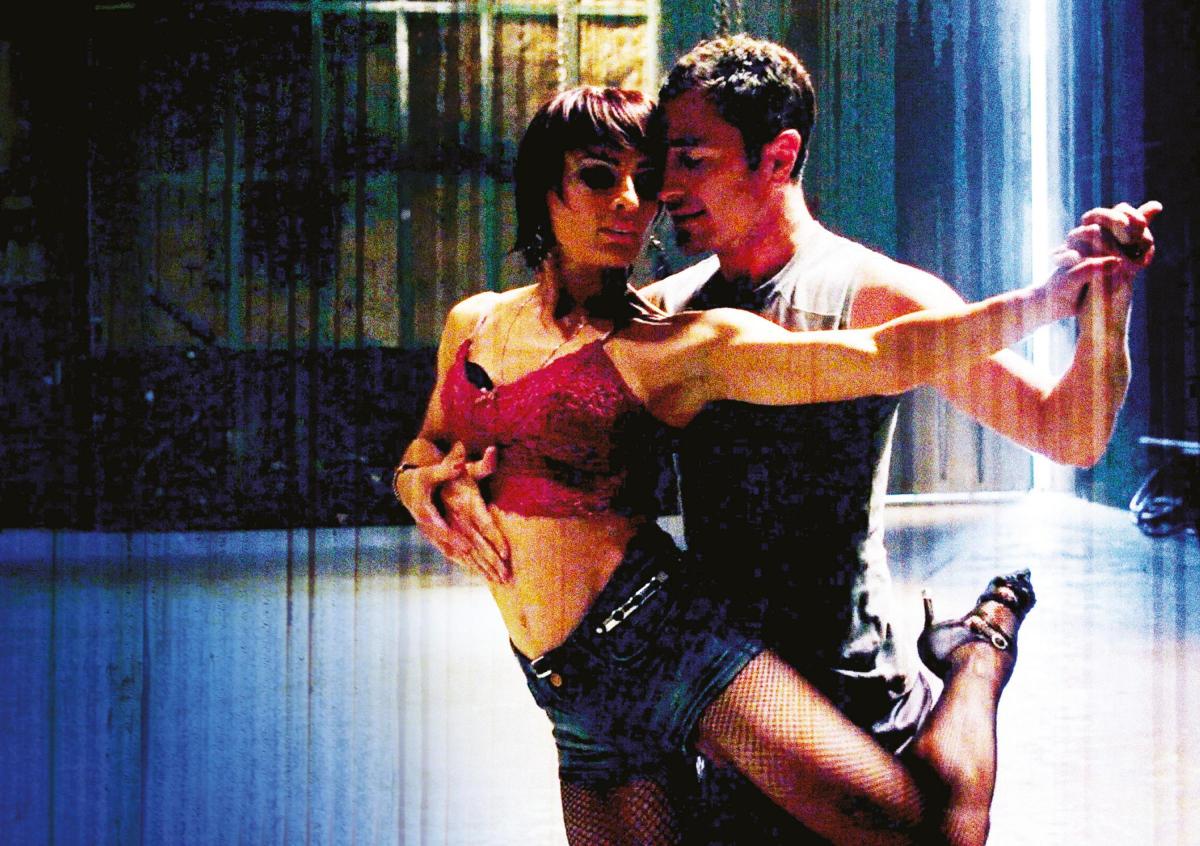 A hard-working and talented group of eight supporting dancers, drilled by Olivier winning choreographer Karen Bruce, are on hand to take on contemporary and street dance, jive and a bit of ballet with some variable attempts at humour as Vincent and Flavia tango around them.
Make no mistake, you can see every second of over twenty years dancing together in the precise steps, turns and flicks of the star turns – especially the effortlessly elegant Cacace - which is exactly what people have paid good money to see. They don't disappoint as every time they do a duet onstage the whole night comes to life as they are both word class dancers who have an instinctive understanding of the power a tango has above all other styles.
Not having to drive a plot gives them the freedom to select a range of songs that are designed to appeal to ages, but to be honest there weren't many teenagers in tonight, so the energetic street dancing to recent pops songs probably wasn't quite what the audience had booked in for. The stars danced beautifully to When A Man Loves A Woman, sung by West End veteran Rebebba Lisewski, who also proves to be a decent hoofer when she joined the ensemble.
There is some decent money onstage with a big set by Morgan Large, and the live band under the musical direction of Jonathan Taylor add zest to the routines, although violinist Oliver Lewis doing a solo version of Flight Of The Bumblebee is so misplaced it was just bizarre.
Vincent and Flavia know what their audience want delivering a high quality, value for money show, but you do wonder just how much longer Strictly inspired shows can continue to pull in Glitterball fans.
Tango Moderno is at Leeds Grand Theatre until Saturday 14th April and touring.
Reviewer: Paul Clarke
Reviewed: 10th April 2018
North West End Rating: ★★★