I don't know if it was Bottom or Titania who threw the bread roll that landed in my lap on Tuesday night, when A Midsummer Night's Dream took over (make that demolished) the stage at Hull Truck Theatre.
To be honest, I was laughing too much to notice who the culprit was, but my money is on Bottom. Or it could have been Sean Bean, but more of him later. Flying bread rolls may have been in evidence, but there was neither a doublet nor hose in sight – but the language (well, most of it) was definitely Shakespearean.
The classic tale of young lovers and fighting fairies was performed in such a uniquely funny way, we in the audience were in hysterics most of the time.
Audience participation began early on, so we knew we were in for a riotous night. Excitement levels rose when we were given a huge hint that the actor Sean Bean would be playing the part of Bottom – for one night only.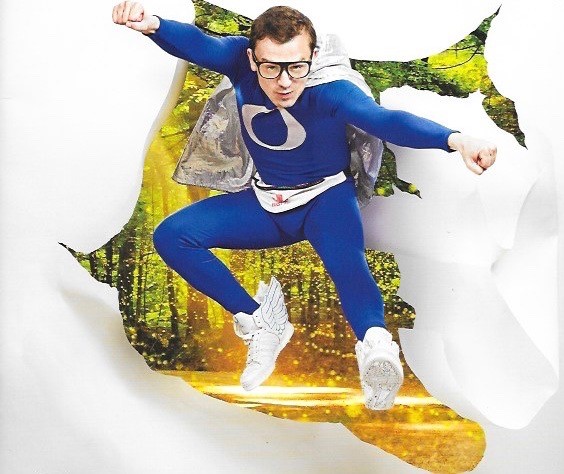 And, as the huge red curtain opened, revealing three musicians on stage, we waited Sean's entrance with baited breath – good job it was dark, I swear I was salivating.
Much to my dismay, Sean failed to materialise, him "being stuck in the theatre's dodgy lift", and that's when the production was stopped. No Bottom, no show. The lights went on and we were left for what seemed an age wondering "is this part of the show?".
A brave man in the audience shouted for someone to come out on to the stage, which they did, and after a lot of very amusing banter, the audience member was given the part of Bottom. And up he jumped on to the stage, carrying two carrier bags of his grocery shopping (you've guessed it, the aforementioned bread roll belonged to him).
It was all part of the act, obviously, but it was so cleverly done we were almost taken in, especially after we'd been given detailed instructions on how to get a ticket refund.
How this talented bunch got through the Bard's lines, whilst having to perform all kinds of slapstick shenanigans on stage, is beyond me.
They sang, danced, effortlessly burst through walls and fell through the stage, all with perfect timing. And throughout, we never had to strain to hear, as their loud, clear voices never faltered.
The simple stage setting was deliberately plain for a reason – I won't give the game away, but I can tell you it was a total wreck at the end of the night. Come to think, so was I – I'd laughed that much I felt weak.
I can't find anywhere in either the programme or the press release that identifies individual members of this crazy bunch, so all I will say is please take a bow Allyson Ava-Brown, Rebecca Birch, George Fouracres, Daniel Fraser, David Ganly, Harry Jardine, Matt King Smith, Amy Marchant, Kayla Meikle, Alan Pagan, Michael Palmer and Dharmesh Patel.
Hate anything Shakespearean? Don't worry, so all-consuming were the antics of this talented cast, the Bard's words seemed to take a back seat.
And would the great man himself have liked it? I'm sure he would have laughed, not only his hose off, but his doublet as well.
Reviewer: Jackie Foottit
Reviewed: 17th April 2018
North West End Rating: ★★★★★