Wow, tonight's performance of 'The Dusty Springfield Musical' captured the heart of each individual sitting in the audience. The show touched upon areas in history which in today's society is still a common problem for some. In front of our very eyes, the lady that was Dusty Springfield was brought back and the fond memories the people had of her, carried throughout the auditorium.
Mary Isobel Catherine Bernadette O'Brien OBE, known as Dusty Springfield was an English pop singer from the late 1950s to the 1990s. Musically Springfield was a success, going from number four to number one in the charts. Dusty lead a brutal but adventurous life. She was hospitalised through her self-harm problem and this affected her music career. She also turned to alcohol and drugs. However, Dusty has left a legacy behind so great, that she will never be forgotten.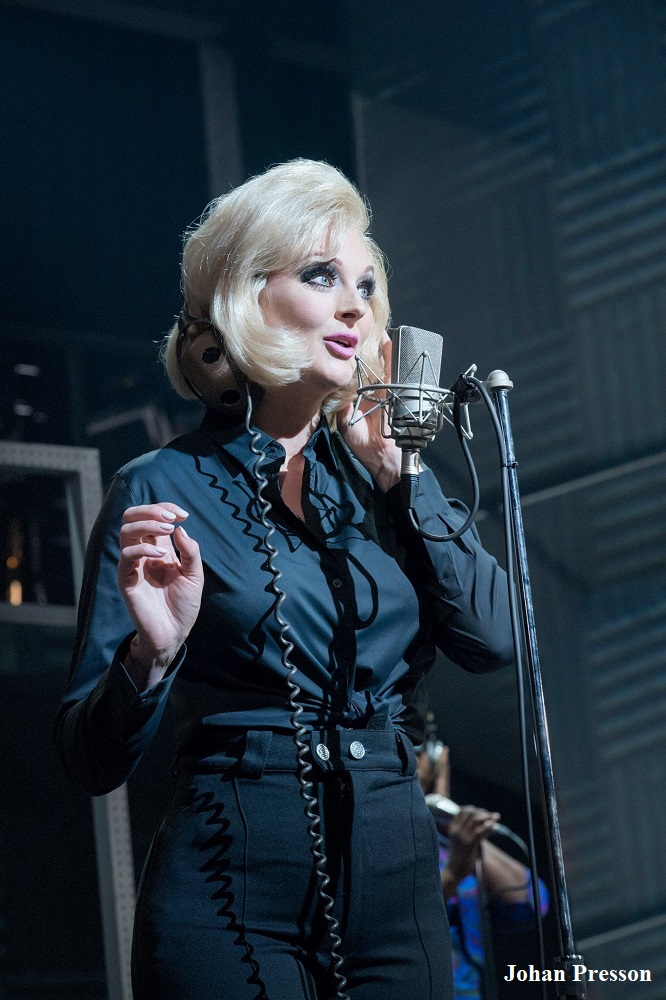 We sat in our seats eagerly awaiting for the show to start. Before the show had even started people around the Sheffield city were talking about this marvellous new production, Dusty has certainly hit town, and impressively in such a short space of time, since the matinee was only this afternoon. I spoke to two ladies who said they had booked a second time. They told me the show was phenomenal this afternoon, and the performance received a standing ovation.
The direction was so clear and easily understood, Dusty's story was told so well through song and dialogue. I suppose this is what happens when you leave directing in the capable hands of the West End performer who is Maria Friedman. Jonathan Harvey and Friedman, have gifted the stage with what I believe will be the next big thing in musical theatre. The show will definitely compete with jukebox musical 'Carol King the Musical' which is also currently touring the UK.
The show began to start, on came Paul Grunert. Grunert's interaction with the audience was not only witty but brilliant. He made us feel as though we were actually there in the studio. The first number was truly eye catching, Tim Jackson's brilliant attention to detail within the choreography was special. Each and every ensemble member gave it their all. Set and costumes were beautifully crafted and were spot on, credit to Tom Pye. Pye's set and costume design was absolutely splendid. Taking on the camp role of Morgan was Adam Bailey. Bailey's singing voice was totally beautiful whilst singing his solo within the first half. Pat and Ruby (Dusty's two best friends) were taken on by Esther Coles and Ella Kenion. Kenion and Coles relationship on stage was electric. Their acting and command of the material was fabulous. They were quick and always came back with a punch line. You made tonight special ladies.
Now let's talk about Kay (Dusty's mum) who was in the capable hands of Roberta Taylor. Taylor's inspiring acting skills, and mature approach to the character fitted perfectly. She was in a league of her own, and showed a lot of personality traits that were similar to Dame Maggie Smith in the way she played the mother. Rufus Hound played the role of Billings and also Ray. Hound really found what was needed for this role to work, he was all about money and working his way up in the world, but he never lost heart and that always came through.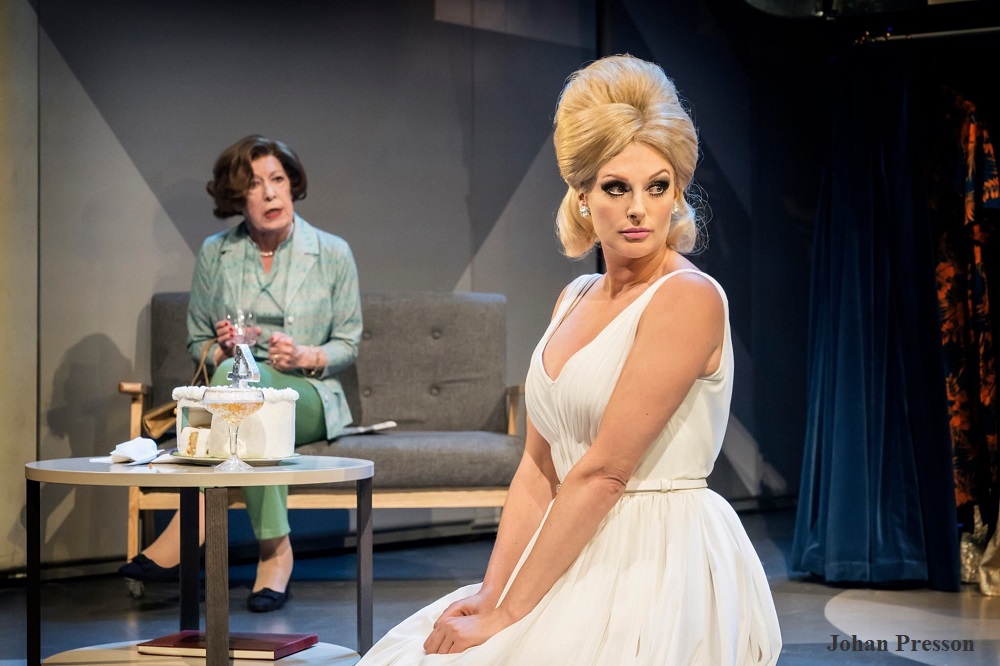 Playing the role of Dusty's girlfriend (Lois) was Joanna Francis. Francis was totally mesmerising, her eyes were beautiful to look at, her use of body language was totally amazing. Not to mention her flawless vocal ability where she commanded many songs throughout the show.
Now, the lady herself. Katherine Kingsley gave an absolutely outstanding performance; her tone of voice, her style of movement was totally eye catching, and music to my ears. Kingsley has captured every trait and styled it to bring such a raw, emotional character to life. Her flawless vocals filled the audience's heart, and like the rest of the cast left us sitting on the edge of our seats. I particularly enjoyed the finale number, what a tribute to such a musical sensation. The relationship between characters was spot on, it is probably the first time I have really fell in love with three best friends.
Kingsley, Kenion and Coles acting bounced off of each other, it was so fresh and warm. The ensemble brought life to the stage with Jackson's amazing choreography. I believe that all ensembles support one another however there were two individuals who I couldn't take my eyes off last night. Joelle Dyson and Chad Wilder. You both used your acting through song and helped carry the ensemble.
Despite small technical issues, such as the bin falling off stage and the stage hand coming to collect in the middle of a song, it didn't disrupt the pure amazement I felt within the audience. It was also the first night of the performance and of course there will be a breaking in period. Harvey has gifted the stage with a real gem, the musical adaption is fabulous and the writing for the show is tasteful and technically brilliant. It definitely highlights the racism and homophobia. It showcased its importance to accept each other and never dispute. The relationship between Dusty and Lola in the show was brilliant- it filled me with pride that the theatre is showcasing homosexuality, and showing to people that this is the modern day.
Thank you so much to the cast for such a heart wrenching evening. You left me with tears in my eyes and wanting to go back again. I will recommend this to everyone who loves brilliant craft, and I will be disappointed if this doesn't transfer to the West End, as I do not have words to describe how amazing it was. Good luck for the rest of the week, you deserve all the applause in the world. This would be five star plus if I could give it.
Reviewer: Connor Cox
Reviewed: 11th July 2018
North West End Rating: ★★★★★