The King of Pop lives on – well at least his excellent music does in this stylish, lavish and slick homage to one of the greatest entertainers the world has seen, Michael Jackson. It has been just over 9 years since the pop icon tragically lost his life – but this musical tribute to the legend ensures that although he has gone, he will never be forgotten.
Having not seen this particular musical before I was a bit sceptical as to how they could portray the legend on stage without it being a poor imitation. However, what ensued tonight at the Lyceum was a show that didn't try to replicate the great man himself, but a show that celebrated everything that Michael Jackson had achieved. Yes at times it was unapologetically cheesy, but who cares, for this was a night's entertainment that won't be forgotten in a long time. The talent on stage was there to be seen as it oozed out of every performer!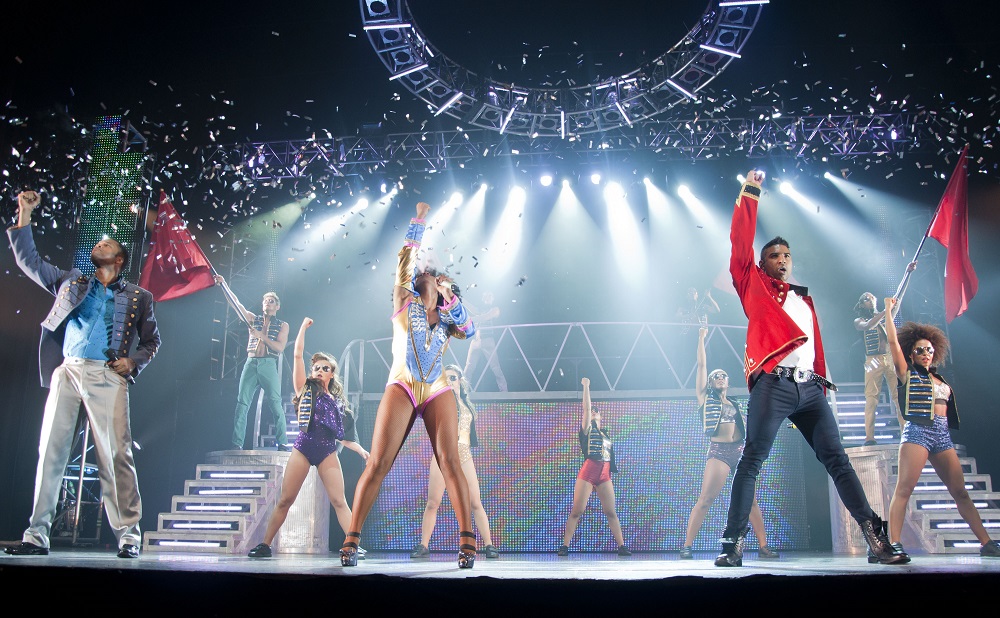 For those that haven't seen this production before, the show is headed up by four lead vocalists who each take it in turn to belt out some of MJ's greatest works. The show is jam-packed with all of his biggest and best songs including; Beat it, Smooth Criminal, Man in the Mirror, Bad, Earth Song and of course the title number – Thriller! Britt Quentin and Shaquille Maurice Hemmans were both exceptional and ensured that they had whipped the eager crowd into a frenzy with their sing off midway through the first half. Rory Taylor, a finalist on ITV's Superstar displayed some incredible vocals throughout and his rendition of 'She's out of my Life' was breath-taking. However for me the star of the show tonight was Ina Seidou – she was sexy, stylish and sassy throughout and had the voice to match! She was a joy to watch and you could see with her infectious smile that she was having a great time up on the stage! I couldn't help but smile back when she performed. The choreography was as strong as I have seen in Musical Theatre – the man himself would be beaming with pride at the ensemble – Gary Lloyd – the productions Director and Choreographer should be very proud of his work.
The staging of this production was excellent with high resolution screens and lighting effects galore – at times you could be forgiven for believing you were sitting in an actual MJ concert. My only gripe was the lack of face light on the four lead vocalists at times. Costumes changes were aplenty throughout, but each and everyone akin to the legend himself! This production just works and you can see why people come in their droves to see it. Unfortunately this current tour closes here at Sheffield Theatres – but don't worry – you have until Saturday 21st July to catch it! Visit www.sheffieldtheatres.co.uk to book now!
Reviewer: Chris Hanlon
Reviewed: 16th July 2018
North West End Rating: ★★★★