Cult classic musical Hair is on the road celebrating its 50th anniversary and this week it is at the Sheffield Lyceum. It tells numerous stories of the hippies who were living in Central Park and protested against the Vietnam War.
Jake Quickenden headlines this production against Daisy Wood-Davis. Quickenden plays Berger and he is perfectly cast in the role. He is just OTT and camp enough, he quickly gets a great rapport with the audience and his vocals are very powerful. His diction could be improved at times though. Wood-Davis delivers stunning vocals in abundance and she has a great likeability about her.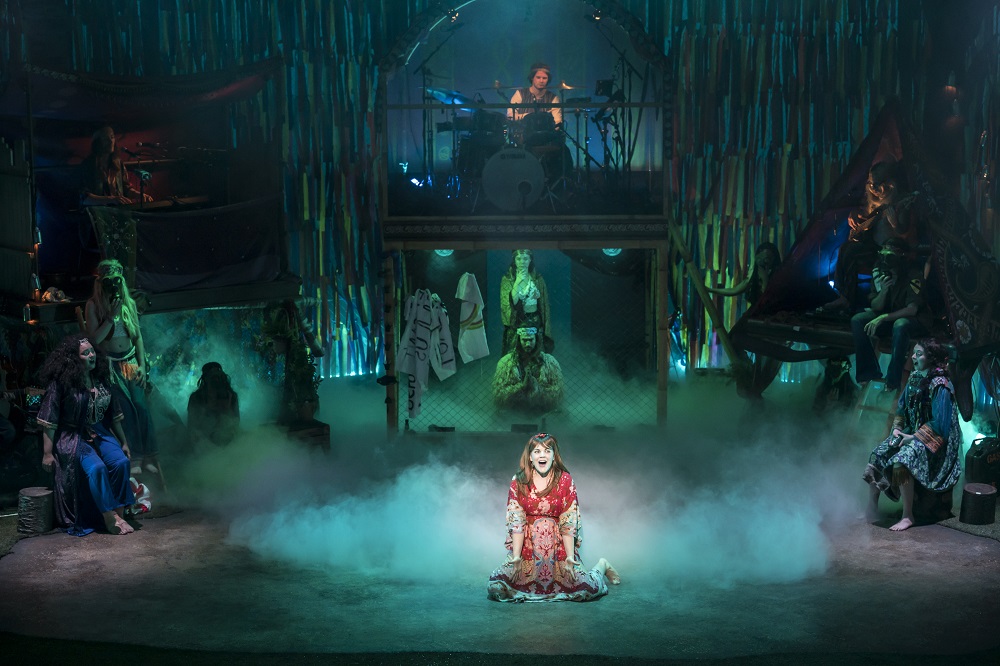 Understudy Louise Francis played Hud, the role usually played by Marcus Collins. You would never have known the role wasn't usually played by a female. It worked brilliantly. Francis' vocals were very strong and she had a great stage presence. Her characterisation of the role was spot on. Paul Wilkins played Claude and he was excellent. His vocals were delightful to listen to and he portrays the character's journey perfectly. Bradley Judge was hilarious as Woof. He was wonderfully camp, likeable and his comic timing was fantastic.
Each and every member of this cast performs with enormous commitment to their roles and they all put so much energy into the show. Natalie Green and Aiesha Pease deliver phenomenal vocals throughout the show whilst Alison Arnopp has great comic timing and she really gets the audience on her side in telling her story. Kelly Sweeney was wonderful as Crissy. She injected a whole lot of life and energy onto the stage!
Jonathan O'Boyle does a great job at bringing this piece to life in creative ways and William Whelton is definitely one to watch. His choreography is excellent and brilliant fun. Maeve Black's design is lovely and works well, although it could be a little too clean and perfect, particularly in terms of the costumes. Ben M Rogers' lighting is incredible in this show – one of the best lit shows I've seen in a long time!
Hair is a brilliantly bonkers show and a fantastic night out at the theatre! Be sure to catch it if it's a venue near you!
Reviewer: Jacob Bush
Reviewed: 1st July 2019
North West End Rating: ★★★★