Well, this was my first time reviewing a ballet and admit, although I took ballet as a child, it is very many years since I danced it and several years since I've seen it live.
I thoroughly enjoyed this beautifully set piece. The set was simple but wonderfully effective with the seamless flow from scene to scene with no interruptions.
Music was super, from the dramatic with Dracula's feasting to the gentle tones for Lucy…
The costumes were fabulous and worked well with the dancing. Make-up was wonderful and stayed put during some very strenuous routines.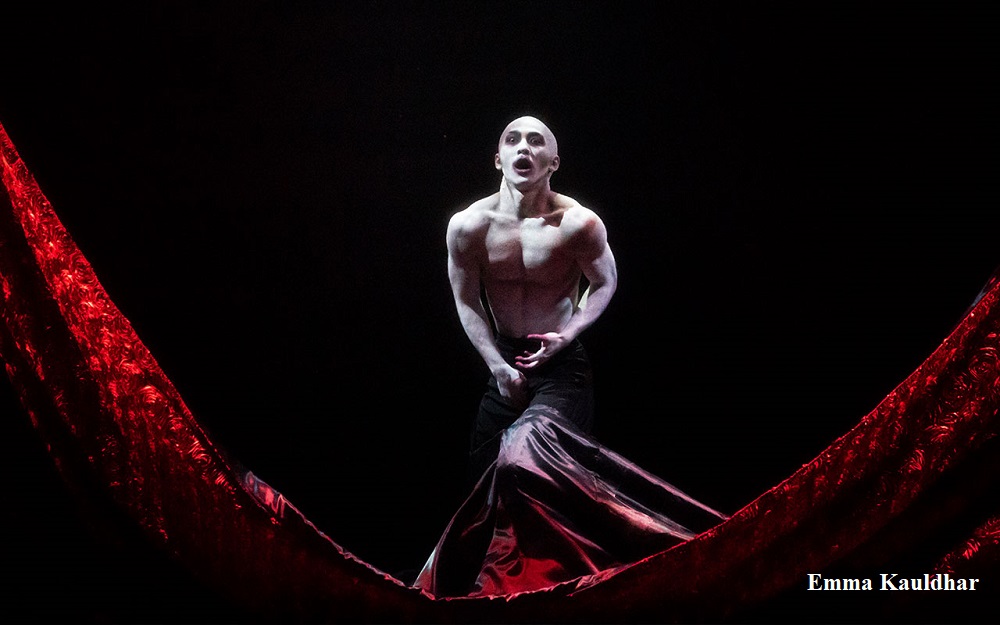 The choreography, was in a word, sublime… I connected with it instantly. Although it was a ballet, I felt I saw some contemporary flashes in there too… The strength that these beautiful dancers have is so amazing and the lifts with both male and female dancers were some of the most wonderful I've ever seen…
I particularly loved the scene with Dracula and Mina where their wonder for each other and her realisation that she actually loved him and her obsession for him. And Mina's transformation from dutiful fiancée to snarling monster is done in perfect style by Abigail Prudames. This scene was beautifully acted not only through the expression of dance but through the expression on their faces…
The connection between Dracula (Javier Torres) and his ladies (Prudames and Antoinette Brooks-Daw) is a very erotic one and the choreography reflects that. If you think you know what you expect from a ballet, think again. This is ballet with a bite that will leave you wanting more – do not miss your chance to experience the way it brings some of Bram Stoker's words to dance.
The entire cast deserved to be there and every ounce of enthusiasm and passion they have for their art was present from the very second they entered the stage to the very last curtain call.
It was a pleasure to 'be there' and watch the beauty and drama unfold. My review is based on the theatrical piece I saw as I don't feel I know enough about the genre of ballet to comment on the techniques however if you are willing to go on my say, please do not miss this. Currently showing on BBC iPlayer and was filmed at Leeds Playhouse.
Final words, it made me want to go and watch it live which may mean I see more ballets in the future, so it's all good…. Thank you, Northern Ballet.
Reviewer: Hazel Bumby
Reviewed: 5th June 2020
North West End UK Rating: ★★★★★