In the second part of an interview with Pitlochry Festival Theatre Artistic Director Elizabeth Newman our Features Editor Paul Clarke hears about the innovative work her team are doing to stay connected to their audience and community.
Like most artistic directors Elizabeth Newman was focused on staging her next season at Pitlochry Festival Theatre and then COVID-19 struck forcing her to abandon most of that work as the theatre closed its doors.
That meant Newman and her team at the Perthshire venue had to quickly pivot away from the traditional way of making theatre into a very different way of connecting with their audience at the self-styled 'theatre in the woods'.
"As we entered lockdown we launched some really key initiatives," recalls Elizabeth. "The first was PFT LightHopeJoy, which is our online artistic content that goes out three times a day and is a bit like getting a meal from the theatre – morning, afternoon and evening.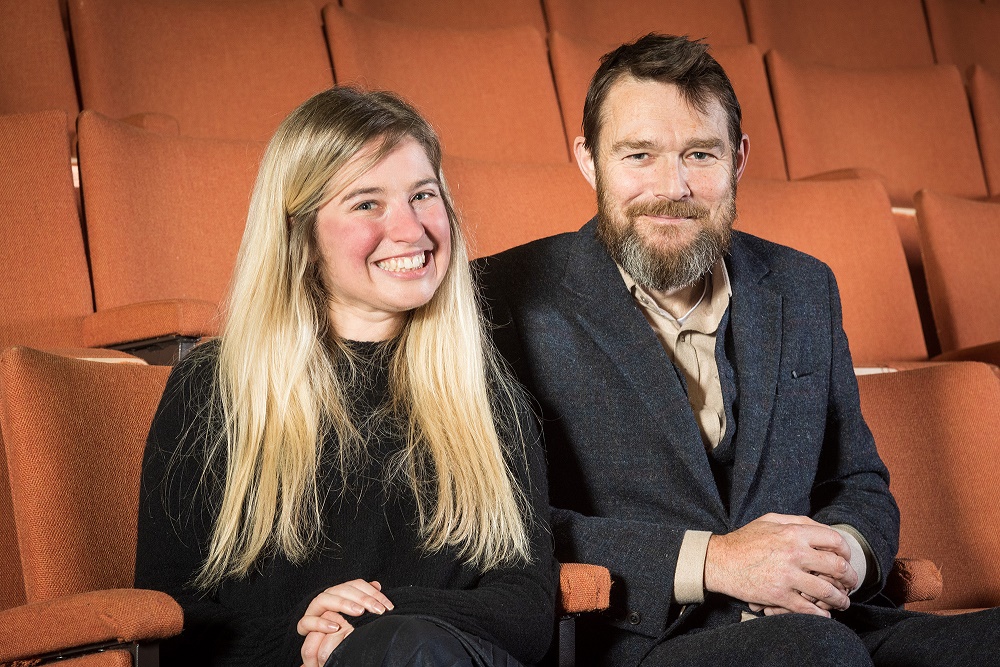 "That can range from participatory activities where you can learn to make origami, arts and crafts, to a gardening series, and we also produced poems, songs, dancing classes, so a mixture of performance and participation."
There's been a headlong rush by the theatre word to create online offers which makes sense. But over a fifth of adults in this country don't use the web, and that is something Newman astutely picked up when considering how the theatre could respond to a socially isolated world around them - especially tricky as the team couldn't physically meet to knock ideas about in the normal way.
"Being really aware that a lot of what we are doing is online that made me feel uncomfortable thinking about it, so we immediately launched at the same time 'Telephone Club' where we can call people who maybe aren't active on the Internet, are lonely or living in social isolation and keep them company on the telephone.
"Members of the team call up to have a good chat about theatre, art or about gardening, which has worked really well."
And in what might be first in theatreland Newman commissioned a really clever project aimed at Blue Peter fans of all ages.
"I commissioned an illustrated guide for how to build the Pitlochry Festival Theatre at home. You are still able to go to the theatre by using household items to build the theatre, it's loads of fun, really easy to do and it's designed for people of all ages," laughs Newman. "We've got a story in there so children can even put on a performance. It just felt really important to acknowledge we should have been together for our new season."
Whilst interaction with the audience is vital, they are also hungry for new material when theatres have the headspace to create it. The pro-active Newman dug out her extensive contacts book, and stated ringing round writers like Timberlake Wertenbaker, Stephen Greenhorn and Hannah Khalil to see is they were keen to take part in a very ambitious paid project.
"We also pulled forward money I'd fundraised, out with our core money, for a project called Shades of Tay, which is our love letter to Scotland, and our celebration of most extraordinary river in Scotland - The Tay," says Newman proudly.
"Our river outside our theatre is a tributary of The Tay, the Tummel, so hence the project. We immediately commissioned 25 playwrights to write pieces inspired by The Tay, which we are now producing with our ensemble, as well as a large number of partnership projects with other art forms like sculptures and installations.
"All of that work will be shared online, when we can we will share it outside and then inside. So it's kind of our journey together back to the building."
Another key strand of Shades of Tay is a new play, Adventures with the Painted People, by leading Scottish playwright David Greig, which is his first new piece since 2013. It was originally going to the centrepiece of Newman's season, but necessity is the mother of invention so they have turned it into a radio play for BBC Arts' Culture in Quarantine series to be broadcast on Radio 3 at 7.30pm on Sunday 7th June.
"It's about what would happen if a Pictish woman got to know a Roman man in order to learn how to be Roman in order to save her people. We know very little about the Picts because they never wrote anything down and David and I were really fascinated by that.
"It's a romantic comedy so it is very funny, and in some places silly, but within that as you would expect with David there's a real political aspect about what it means to be local and what it means to be global. What is multiculturalism? What is imperialism, and how has that impacted on how we have constructed different communities.
"What is brilliant about Adventures with the Painted People is it's warm, fun and really enjoyable to listen to, but within it David has managed to have really profound and important arguments that are meaningful for audiences to listen to, especially now."
Adventures with the Painted People will be broadcast on Sunday 7th June at 7.30pm on BBC Radio 3 and is presented by BBC ARTS – Culture in Quarantine, BBC Radio 3, Naked Productions and Pitlochry Festival Theatre in association with Royal Lyceum Theatre, Edinburgh.
For further information on Pitlochry Festival Theatre visit www.pitlochryfestivaltheatre.com