With women's sport hitting the headlines as British athletes taste success Kevin Fegan's new play The Ruck about a team of young rugby league players from Batley is very timely.
Fegan tells the real-life tale of the first British girls' rugby league team to tour Australia making their way from Batley's Golden Mile down under to Australia's Gold Coast.
The Ruck came out of a residency by Fegan at the Batley Bulldogs team supported by Creative Scene, the Arts Council Creative People and Places project in West Yorkshire. He was inspired by watching and spending time with the club's under 16 girls' team and their families.
Since the team's formation in 2012 the team - who are coached by one of the girl's fathers - have won the English championship twice. In 2015 the team became the first British girls' team to tour Australia. The club invited Fegan to join the team and their families on the trip and their experiences, along with spending time at the club and in Batley, became the inspiration for the new play.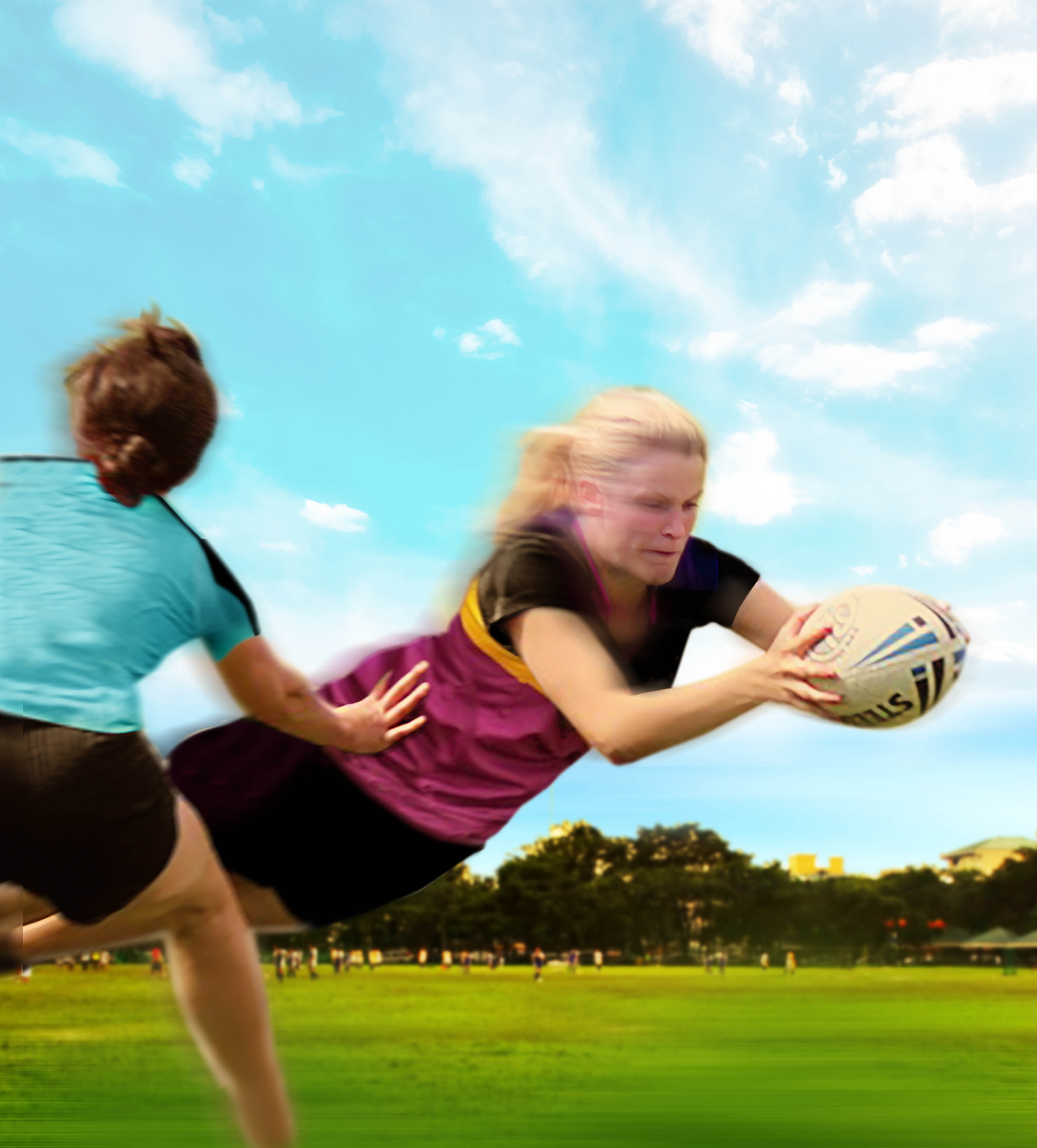 Produced by Huddersfield's Lawrence Batley Theatre and Creative Scene, The Ruck, will premiere at the theatre from the 15-16 September and then tour till the 22 September. This will be the first time the Lawrence Batley Theatre have toured a production.
The Ruck follows the story of these inspirational young women as they overcome boy (and girl) problems, friendship dramas, racial discrimination and deep-hidden family secrets, all set against the backdrop of a changing community in a diverse industrial town.
"For me the true inspiration for the play are the girls and their families. Watching the girls line up for training on the beach, they personify girl power: all shapes and sizes, celebrating themselves and their gender," recalls Kevin Fegan.
"The Ruck is a fun, fast-moving, physical play, written in verse and prose with raps and music. It's a play in two halves which compares and contrasts the lifestyles of the girls from Batley and the Gold Coast."
The cast will feature Emma Ashton, Jon Adamson, Josie Cerise, Esther-Grace Button, Richard Hand, Samuel Winterbottom, Sophie Mercer and Emily Spowage.
The Ruck is co-produced by the Lawrence Batley Theatre and Creative Scene. Established in 2014, Creative Scene produces and presents cultural experiences in North Kirklees that explore new ways that communities can take part in, make and experience art and culture. This will be the first production initiated by Creative Scene to be staged at the LBT– bringing this story from Batley to the theatres of Yorkshire.
The production will open at the Lawrence Batley Theatre Huddersfield from 15th – 16th September and then tour from the 18th – 22nd September to the Theatre Royal Wakefield, Cast in Doncaster and finally The Civic, Barnsley.