West Yorkshire Playhouse aim to continue their recent run of record breaking festive shows with a version of the Dickens classic A Christmas Carol, and tickets are now on sale.
The production, originally staged at Hull Truck Theatre, is directed by West Yorkshire Playhouse's Associate Director Amy Leach, and adapted by the West Yorkshire born, award-winning playwright Deborah McAndrew, running from Tuesday 20th November 2018 to Sunday 13th January 2019.
They've transported this familiar tale to Victorian Leeds, but as always it is Christmas Eve where cold-hearted Ebenezer Scrooge isn't getting an ounce of festive cheer.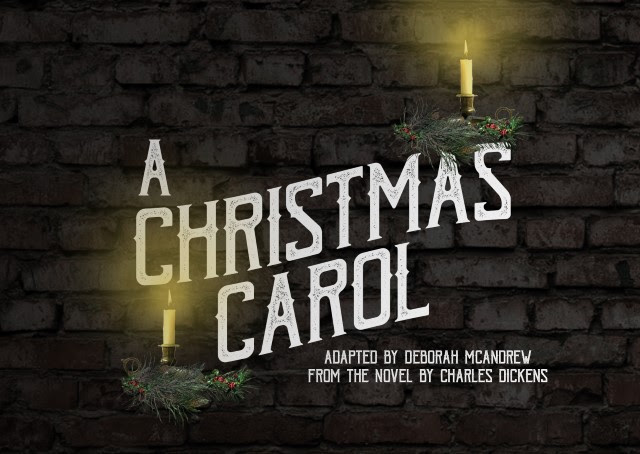 Four ghostly spirits arrive in turn to take Ebenezer on a terrifying journey through his past, his present and his future hoping to redeem this legendary misanthrope.
"A Christmas Carol is one of my favourite festive tales – a cracking story that delivers spine-tingling chills, warms the heart and delivers Christmas joy to all," says Amy Leach.
"Debbie's fresh, spooky and thrilling adaptation roots the story in the North and delivers all the thrills and delights one expects from this classic Christmas tale. I can't wait to share this production, with its magical design and beautiful music, with audiences young and old at the Playhouse."
A Christmas Carol will play in the Playhouse's newly formed Pop Up Theatre on its existing Quarry Hill site. Seating 350 people this space will give audiences a rare way to enjoy a live show.
The new space is being created in a specially redesigned area of the existing theatre, so as work continues to reinvigorate the building, audiences can still experience Christmas at the Playhouse.
A Christmas Carol runs from Tuesday 20th November 2018 to Sunday 13th January 2019. Box office 0113 213 7700 or www.wyp.org.uk