Steve Huison who played Eddie Windass in Coronation Street and Lomper in the Oscar and BAFTA award winning The Full Monty has joined the cast of They Don't Pay? We Won't Pay!
Deborah McAndrew has adapted Dario Fo's political satire of civil disobedience into Can't Pay? Won't Pay! for this joint Northern Broadsides and York Theatre Royal national tour.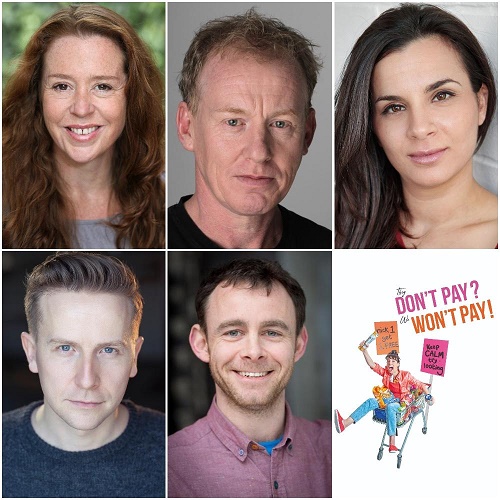 McAndrew transposes Fo's dark comedy to Brexit Britain telling the story of Anthea who gets mixed up in a riot at her local supermarket and seizes the opportunity to stock her empty cupboards and those of her friend. But what will the two friends tell their law-abiding husbands?
The cast will feature also feature Lisa Howard as Anthea, Matt Connor as Lewis, Suzanne Ahmet as Maggie and Michael Hugo as Constable, Sergeant, Undertaker and 'Pops'.
Directed by Northern Broadsides new Artistic Director and Joint CEO Conrad Nelson, the production is designed by Jessica Worrall with lighting by Douglas Kuhrt.
They Don't Pay? We Won't Pay! will open at York Theatre Royal, from 5th – 13th October and will then tour till the 2nd December. https://www.northern-broadsides.co.uk/4351-2/