My first few months of reviewing for North West End UK coincided beautifully with finishing my studies in Manchester and moving to London to further study. This has meant I have been blessed enough to see fantastic shows in the capital, as well as in my beloved northern home.
I've had a blast reviewing for North West End UK this year, and seen many more than three great shows - but if I have to pick three that I would love to see again, these would be it:
1. Ghost Stories - Ambassadors Theatre. 9th October.
This show was a real technical masterpiece, 10 years in the making.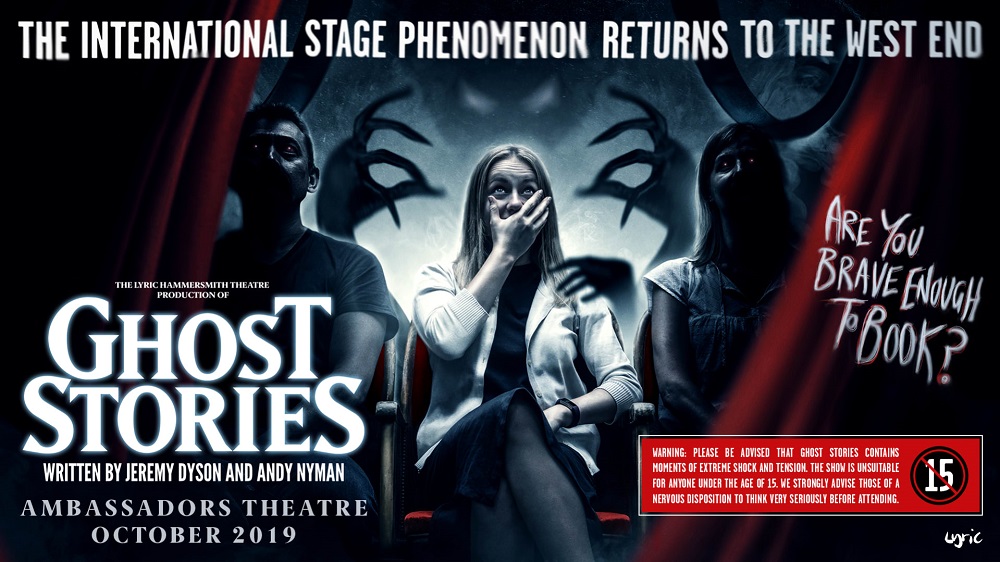 The way it draws you in is by seeming throughout like a cheesy horror film with over the top effects, enjoyable, but more jumpy than terrifying, and suddenly the finale is a mental and moral twist that you could never see coming, and that terrified me to my very core. The four actors were superb, and the technical effects and changes were seamless. It's always a pleasure to review anything on London's West End, and Ghost Stories is up there with the very best spectacles it has to offer. I've never given any show 5 stars, but this was without a doubt the closest I have gotten.
2. Red Palace - The Vaults - Shotgun Carousel. 2nd October.
Red Palace was a unique experience. Sometimes you go to a venue, experience a show and it sticks with you. I'm absolutely certain that Red Palace will stay with me for the rest of my days. An imaginative and gritty entangling of classic fairy tales by Hans Christian Anderson and Brothers Grimm, the narrative was entertaining and refreshing, and every performer was absolutely 100% committed to the project. I could happily watch this show again and again, and never have the same experience twice. Red Palace easily makes it in to my top three shows of 2019.
3. Joseph and the Amazing Technicolor Dreamcoat - Waterside Arts Centre - Junior Stage 80. 5th November.
Joseph is one of the greatest musicals ever written, and nobody can change my mind. Despite that the show can become a little stale at times, which is the reason why this production stood out this year for me. Potiphar was played as Donald Trump, the Ishmaelite's as hairy bikers, and one of the best Elvis style Pharaohs I have ever seen, this production of Joseph was the most original and one of the most entertaining I have ever seen. I'm a huge supporter of Amateur and Community Theatre, and this was the best production of that nature I have seen this year (reviewing or otherwise) and based on this I would watch any show that Junior Stage 80 were to stage in the future.