As a theatre reviewer I have found this year particularly difficult following the death of my mother, for a while I lost the love of the theatre that she had introduced us to as a primary aged child and encouraged us to attend as many theatre productions she could pay for and in our later lives that we could afford.
So, the choices I have chosen are the ones that actually brought that love and desire to attend again whilst struggling immensely with grief and loss.
Vulvarine – A New Musical - Lowry Theatre – 12th July 2019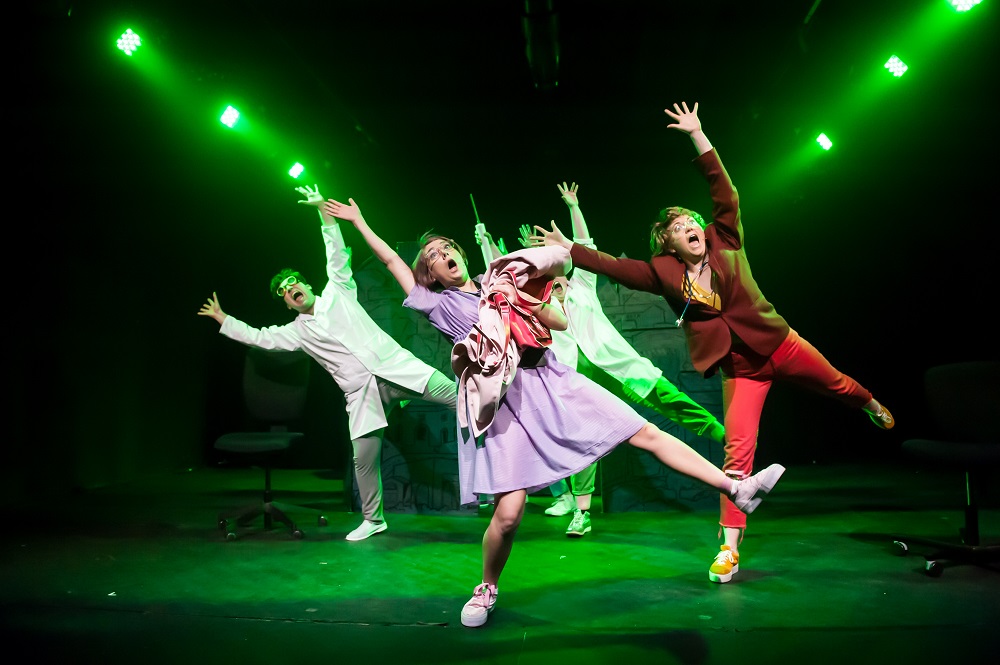 Vulvarine - A New Musical was written and performed by the incredibly talented Fat Rascal Theatre Company, the show was truly sidesplittingly funny and hosted by a cast who had oodles of energy that looked like they were had so much fun performing it. This piece of theatre was one of the best things I had seen on stage in a long time and had me belly laughing from the start until the encore, it was the tonic I needed at such a difficult time in my life. It was original, funny and captivating to watch and I wanted more and more of their infectious energy they displayed on stage.
My Fit Bit Called Me A Fat Bitch – The Kings Arms – 25th July 2019
This fantastic show was part of the Greater Manchester Fringe Productions written by Ronnie Leek and directed by Pegeen Murphy, the show's clever script was written in rhyme and interlinked seamlessly, taking the audience on a journey of the good, the bad and the downright ugly aspects of the Internet and social media. This was the first show I gave 5 stars too in any Fringe Production over the years so it was definitely one of my favourite moments in the theatre world in 2019. The show was engaging and thoroughly relatable with the modern era of mobile phones and gadgets taking us through an array of habitual traits and routines that we see every day with the staggering amount of Internet users via our portable devices. Accurately highlighting how society has lost the art of face-to-face conversations with the virtual reality world of Facebook, Instagram, Twitter and Snapchat never really having a touch of actuality all done through phenomenal humour. This show had me chuckling from the start to the finish, another example of much needed light heartedness that was required in 2019.
The Lovely Bones – Lowry Theatre – 15th October 2019
'The Lovely Bones' production was based on the 2002 novel by Alice Sebold, this show was different than my first two choices of comedy pieces as it was the most harrowing and powerful performance of 2019 for me personally. It tells the tale of a young innocent 14year old girl Susie Salmon who is brutally raped and murdered by her paedophile neighbour where after her body is dumped in a safe and thrown into landfill never to be found again. The script was desperately moving, horrifying and heart-wrenching all at the same time with a whole array of other emotions that I experienced during the performance - beside the sadness and rage there were plenty of laughs and things that made me smile (yes I said it 'laughs'!) amongst this utterly powerful masterpiece of theatre. The show was so powerful that during the evening you could not hear a single sound throughout the auditorium as the audience held on to every word and waited in anticipation as what was to come next with many audible gasps throughout. I left feeling a mixture of heavy heartedness and joy but totally compelled to tell as many as my theatre pals to go and see the production.
Katie Leicester
Fifty and Nifty - The Kings Arms - 6th July 2019
This show was a real standout high point of GM Fringe 2019. I almost cried with laughter at so many of the lines.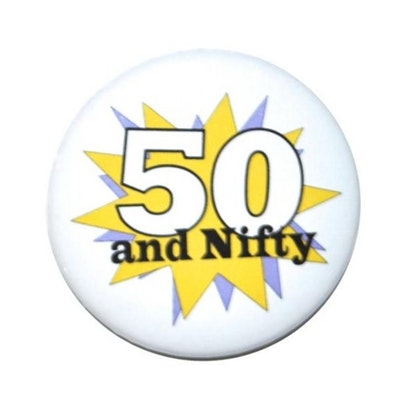 The humour and sarcasm was spot on and the characterisation was perfect. The lead character of Marjorie, played by the writer, Beverley Green, was crafted perfectly and I could have listened to her acid drops of well-placed bitter sarcasm all night. It was well paced and interspersed with another play so that you had short bursts of Marjorie and had time to recover yourself before her next onslaught.
I was interested in seeing this show as I turned 50 this year....but I don't think I'll be joining Marjorie's "self-help" group any time soon....!!!
'Fifty and Nifty' leant itself perfectly to the venue of the King's Arms as you were up close and personal with Marjorie, who was even hovering at the door as the audience were entering the theatre. An absolute gem of the 2019 Fringe festival.
Mistress To The Midnight - The Kings Arms - 19th July 2019
I was attracted to this show because it screamed 1970s British horror film to me, and I absolutely love them. From start to finish, I was thoroughly entertained: the acting, humour and writing were absolutely amazing, and I absolutely loved every minute of it. Clearly, the writers are also fans of this particular horror genre as they have captured the era and essence perfectly but have also added a little over the top humour and wit which was excellently balanced without ruining the homage. It was a very affectionate tribute to this type of film which sadly is no more but, in my mind,, remains the best genre of horror film.
The unsophisticated set and venue again leant itself perfectly to this show which felt warm and welcoming with just the right amount of (witty) scariness. I would definitely see this again and would hope that nothing is changed about the writing as it is just perfect.
Murder Ballads – Waterside Arts, Sale - 31st October 2019
This show made Halloween 2019 my most memorable ever! I had gone in blind, not fully realising that the show was an adaptation of a classic album of the same name by Nick Cave and The Bad Seeds. Once I realised that, I felt a bit out of my depth and concerned that I wouldn't be able to do it justice. Within a couple of minutes I wasn't worried any more.
This was an in your face, up close and personal show which brought the album to life in such a vivid way, whilst recreating the music perfectly. The acting was vibrant, intimidating, sinister and outrageous - all in a good way. I was completely hooked all the way through and was completely and thoroughly entertained by all the actors. I have read other reviews which have criticised the acting for being over the top: I completely disagree. The characters are out there and over the top and these actors did a wonderful job and are to be congratulated.
Nicky Lambert