A story of courage and solidarity from the Holocaust is being told at Leeds Playhouse as they stage David Greig's Dr Korczak's Example.
It tells the story of trailblazing Polish educator and children's author Dr Janusz Korczak who despite numerous offers to escape refused to leave the orphans he worked with in the Warsaw Ghetto, joining them on their final journey when they were deported to a concentration camp.
The play examines life in the orphanage in 1942 where escapism is key to survival, and the children's shared sense of community is the only barrier against the wave of senseless hatred approaching their haven of solidarity.
Playhouse Artistic Director James Brining will direct this powerful and moving production in the Bramall Rock Void space timed to premiere on Holocaust Memorial Day.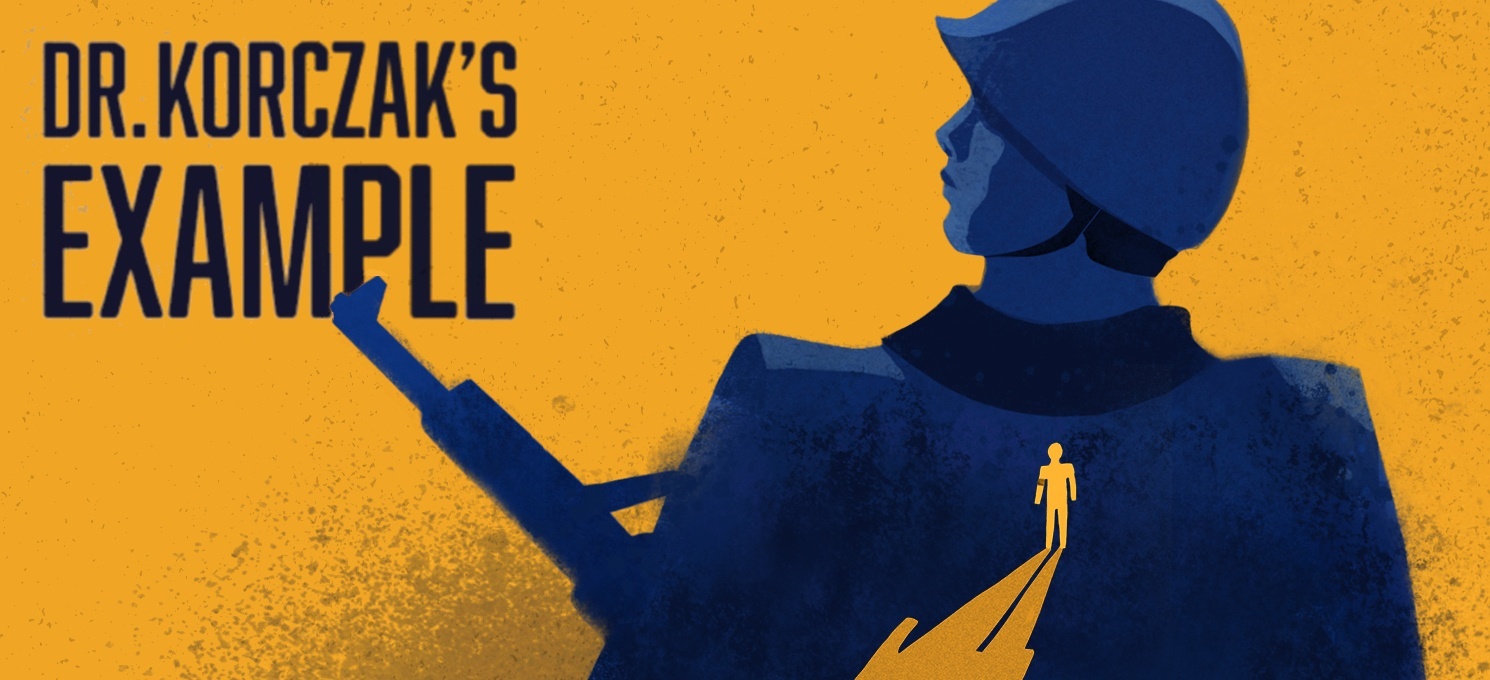 "Dr Janusz Korczak was an incredible individual whose beliefs and teachings helped to redefine how we think about the way we bring up our own children, and the part we have to play within society to achieve that," says James Brining.
"I commissioned the play and first directed it in 2001. It's such a powerful, moving and timely story, and I'm so looking forward to returning to it in the new Bramall Rock Void, and particularly to working with Hebden Bridge designer Rose Revitt, recent winner of the Linbury Prize for theatre design."
Dr Janusz Korczak will be played by Leeds actor Robert Pickavance, who starred as Ebenezer Scrooge in A Christmas Carol and Sava in David Greig's Europe as part of the Leeds Playhouse Ensemble during its Pop-Up Season.
He is joined by Gemma Barnett, fresh from starring as Hermia in A Midsummers Night's Dream for Shakespeare In The Squares, as well as Rory in A Hundred Words For Snow at Trafalgar Studios. Danny Sykes make his professional stage debut after graduating with a BA in Acting from Arts Ed in 2019.
This production is supported by The Linbury Prize for Stage Design. This biennial prize, the most important of its kind in the UK, brings together the finest early career designers with professional theatre, dance and opera companies.
Dr Korczak's Example is on from 25th January – 15th February. Box office 0113 213 7700. Book online www.leedsplayhouse.org.uk