The lockdown may have closed the theatres but that won't stop this show from going on!
Keep Calm Carry On, a political web-play series by Succour Punch Theatre, follows a video call between a team of local Conservative MP's following the new lockdown restrictions release.
Cassandra is on the verge of breakdown, Pippa is on holiday, Dotty is too 'left' to be right and Richard is just clueless!
This show will leave you laughing amidst an unprecedented crisis at the people who should have seen it coming.
True to name, Succour Punch will be serving you a political message with a punch. Many people believe political and social issues are not their concern. Succour Punch aim to change this and to empower society to care more about humanity than vanity.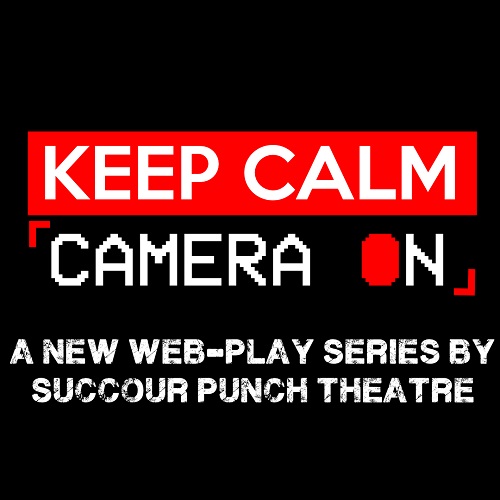 Critically acclaimed, Succour Punch's previous Liverpool shows 'BoJo's World' and 'Stripped' have performed to sell-out audiences.
★★★★★ - North West End UK
9/10 Outstanding – Writebase Reviews
Sarah Sharp (Director) – "In the midst of a crisis is exactly when our work is needed most. We fight for what is right and currently the government just are not doing enough. This web-series is designed to point out the facts that we don't see in the mainstream media. The cover-ups, the lies, the delayed responses. The current death toll and cost to the country could have been prevented, the government knew well in advance that this was coming and failed to act. This is our fight back! They're laughing at us, so we're laughing at them"
Faye Draper (Writer) – "When politicians care more about saving the economy than saving lives during a pandemic, keep calm and camera on explores the lies, deceit and cover ups of the last three months. In these bleak times satire can be one of our strongest allies get ready to laugh, get ready to be angry. In these unprecedented times we need to highlight our government's unprecedented lack of empathy!"
Ciara O'Neill (Creative) – "As always as a company we are doing what we do best, asking the hard questions, shining a light on injustices but always at the same time giving people the laugh they need!"
Part 1 of Keep Calm Camera On will premiere on YouTube and Facebook via www.succourpunchtheatre.co.uk on Friday 12th June, 8pm. A suggested donation of £5 is gratefully received and can be placed at www.paypal.me/SuccourPunchTheatre
Succour Punch Theatre Social Media Links
https://www.facebook.com/SuccourPunchTheatre
https://www.instagram.com/succourpunchtheatre/