The Storyhouse Theatre in Chester was a hive of excitement this evening for a performance of Evita which delivered one of the best adaptions of the show in my opinion.
Evita by Tim Rice & Andrew Lloyd Webber first burst onto the West End in 1978 and since then; there has been countless tours and runs of the Hit musical ever since, but this particular production may just top them all.
Directed by Bob Tomson and Bill Kenwright, this fresh take on Ms Peron's Biopic has breathed much needed life and energy back into this beautiful story.
Evita is based on the life of Eva Peron, a rags to riches story with romance, betrayal and opulence all thrown in for good measure.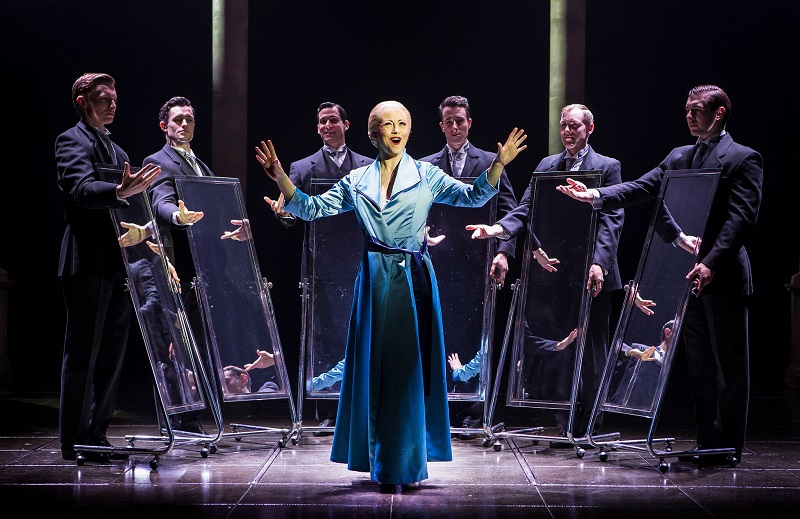 The leading lady; played convincingly throughout by Madalena Alberto is one of the reasons that this reboot is just so much better than the rest, her rousing rendition of the classic 'Don't Cry for me Argentina' complete with signature balcony arms and white gown was a goosebumps inducing moment and one that dazzled anyone in the audience tonight. At first I was unsure of her casting but she proved herself the further we went into the story, at first her vocals were a little weak and she seemed a bit unsure of herself but by the end, she was a vocal powerhouse! Her performance this evening even mirrored Eva Perons journey to fame almost, going to superstar levels by the end.
The story is guided by narrator; Che played by Gian Marco Schiaretti who takes us through the highs and the lows of this fascinating character and her persuasion on her husband; President Peron played by Jeremy Secomb who did a noteworthy job, Secomb and Alberto had great chemistry and their scene for 'You must love me' made me rather emotional it must be said.
The entire cast really do make this musical special, along with an impressive touring stage which was beautifully designed with moving light up columns and simplistic stairways, it proved effective in scene and location changes.
it was another feather in their cap to see students from Stagecoach Chester feature in this production playing the Child roles, such amazing young talent which I'm sure we will see again on the big stage very soon, to be honest; the whole show was so authentic, this was also helped it must be said by a tremendous 10 piece orchestra led by musical director Tim Whiting, the orchestra was the finishing touch in making this a truly unmissable show.
Verdict: I was unsure at first, but one of the best Evita incarnations so far!
Reviewer: Max Eden
Reviewed: 17th April 2018
North West End Rating: ★★★★