J B Priestley's 'An Inspector Calls' is one of those plays that most regular theatre goers will have seen at one time or another. Even though this version of the play, produced for the National Theatre, stays true to the original script, there is no static, constrictive set design. The designer Ian MacNeil and director Stephen Daldry have designed a set that will challenge all pre-conceived ideas of how this play should be staged.
Interestingly, this play was not first staged in the UK, Priestley felt there were more suitable theatres in Moscow in 1945. The first UK production was in 1946 when Priestley's regular collaborator Ralph Richardson, took on the role of Inspector; the cast also included such greats as Alec Guinness and Margaret Leighton and was staged at the Noel Coward Theatre.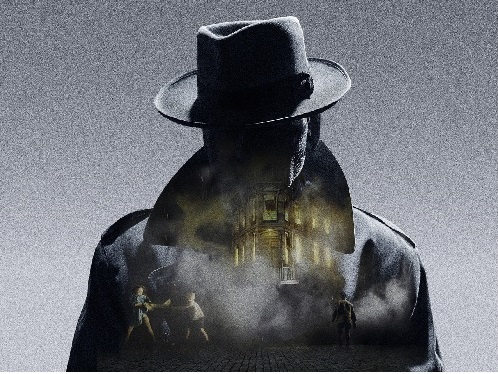 This innovative set design allows this piece of theatre to feel as though it is not held hostage to time. Even though the dress is from a bygone era, the whole feel of the play is that this situation could have happened at any time. The flamboyance of the costumes of the wealthy family aims to distinguish them as a higher social class to the children playing outside, their maid, and the poor girl Eva Smith about whom the play revolves.
Priestley was very political in his writing, and this comes through in his angry treatment towards the arrogant rich who simply use the lower classes for their own end, with more consideration of their own vanity, than compassion towards their fellow man. This version of the play, conveys this particularly well. Having taken away the constrictions of the rigid set, the designers have been able to physically link the house with the world outside their door, to expose the family and their wrong doings to the scrutiny of the world outside and to expose their inability to be kind to their fellow human beings.
In another deviation, the actors frequently appear to talk to the audience, drawing them into the story. This links with the need for the message of social equality to be passed on to the audience. As we see the Inspector draw out the confessions from each member of the family in turn, we see the realisation on their faces of what they have done, how they have contributed to the girl's downfall. Due to excellent direction by Stephen Daldry and the wonderful execution by the cast, the audience can empathise with the horror of the abuse of this vulnerable young woman.
It is wonderful to be able to experience a production that helps a classic play to not become frozen in time. Priestley's plot twists are enhanced, and our minds are challenged by the questions that hang in the air.
This remarkable production is only at Buxton Opera House until Saturday 23rd November 2019. As this is of relevance for schoolchildren studying GCSE's, this production will be especially popular, so do not hesitate in booking!
To book tickets go to https://buxtonoperahouse.org.uk/event/an-inspector-calls
Reviewer: Caroline Worswick
Reviewed: 19th November 2019
North West End UK Rating: ★★★★★