Another week, another jukebox musical at the Grand. And, like those old-fashioned jukeboxes, I was desperately waiting for another slice of vinyl to drop onto the turntable. It may feature a whole raft of sublime songs made famous by Dusty Springfield, but this show stops and starts like a well-worn 45 with a bad scratch across its grooves.
Back in the 1960s, youngsters used to flock to a little spot in Soho in London to dance and dream of love. The establishment was run by a man nicknamed Preacher Man, who handed out relationship advice to cure the loneliest of hearts. Now the place is an upmarket coffee bar, Preacher Man is dead and his son, Simon (Nigel Richards) lives a quiet life in the flat above the shop.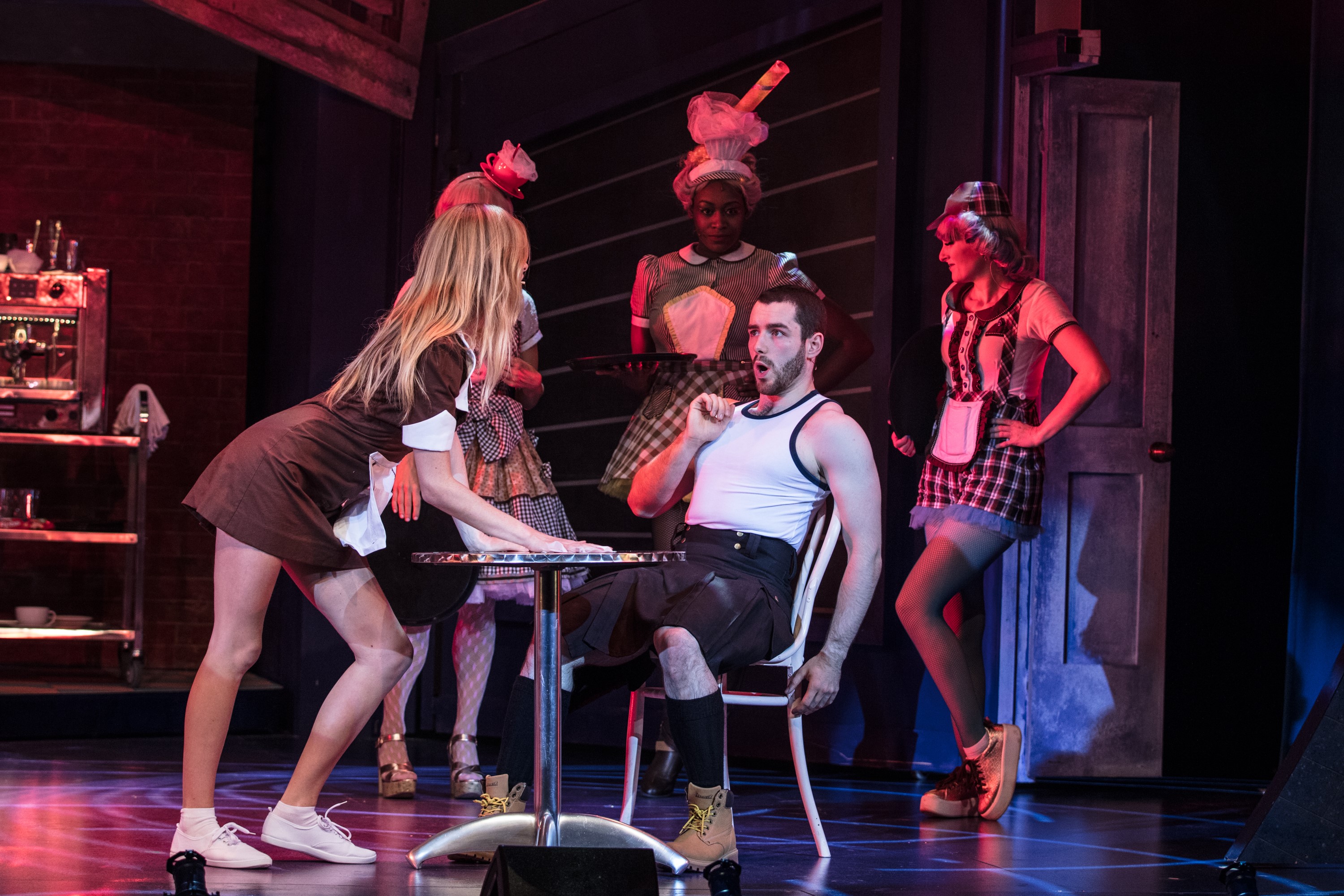 That is, until a trio of strangers descend on the place, demanding that Simon channels his inner Preacher Man and solves their romantic dilemmas. Paul (Michael Howe) was a regular back in the day, and he still thinks of the man he met there and worshipped from afar. Kat (Alice Barlow, of Coronation Street fame) has just lost her gran, and dreams of the one who got away on a dating site, while Alison (former EastEnder Michelle Gayle), a recently widowed teacher, hankers after the affections of one of her students (yes, really). I think you can gather that this plot is thinner than a strand of spaghetti.
Cue an epidemic of overacting, clunky choreography (the dance scene with stacker chairs will remain with me for a while, I think) and dodgy dialogue (the biggest laugh of the night? "It's not that simple, Simon" – not that side-splitting, is it?), interspersed with Dusty numbers that are tenuously shoehorned in at every end and turn.
It was those Dusty songs that kept the sparse audience on side, with some stylish performances from the 1940s style trio The Cappuccino Sisters, Michelle Gayle and – a highlight for me – Alice Barlow. Howe's persistent vibrato was jarring, while West End regular Richards sang well even though his acting was a little shaky at times. A troupe of actor/musicians popped up on stage regularly, and although they were undoubtedly talented the daft and chaotic staging reduced them to something of a distraction.
The cast of 14 worked very hard to entertain, but with the material at hand they were fighting a losing battle. My advice? Forget the jukebox – dig out some Dusty albums and enjoy an unadulterated bit of class instead.
Son of a Preacher Man is at Blackpool Grand Theatre until Saturday, March 24th. For tickets and more information visit https://www.blackpoolgrand.co.uk/event/son-of-a-preacher-man/
Reviewer: Sandra Mangan
Reviewed: 20th March 2018
North West End Rating: ★★★