Pulse Records Ltd in association with Bill Elms bring the follow up to Twopence to cross the Mersey, By the Waters of Liverpool, to the Floral Pavilion before it sets off on a UK tour. By the Waters of Liverpool continues to tell the story of Helen Forrester (Lucy Dixon) and her family in the 1930s as they have been forced to leave behind their nannies, servants and middle-class life as Helen's father went bankrupt during the Great Depression.
The story is told through narration by the actors themselves, talking to the audience to set the scene or tell you how their characters are feeling, and through watching the characters come to life on stage to carry us through this sad, truthful yet heart-warming piece of theatre. It is set pre and early world war two in a time where the world changed for everyone.
Through the main character of Helen, we meet many other characters along the way, her family, co-workers, eventually friends who are brought to life by a small yet extremely talented cast. Dixon is wonderful as Helen, bringing the innocence of a young lady who could have had so much but due to the situations her Mother has put her through, she has had to fight for everything she has ever had.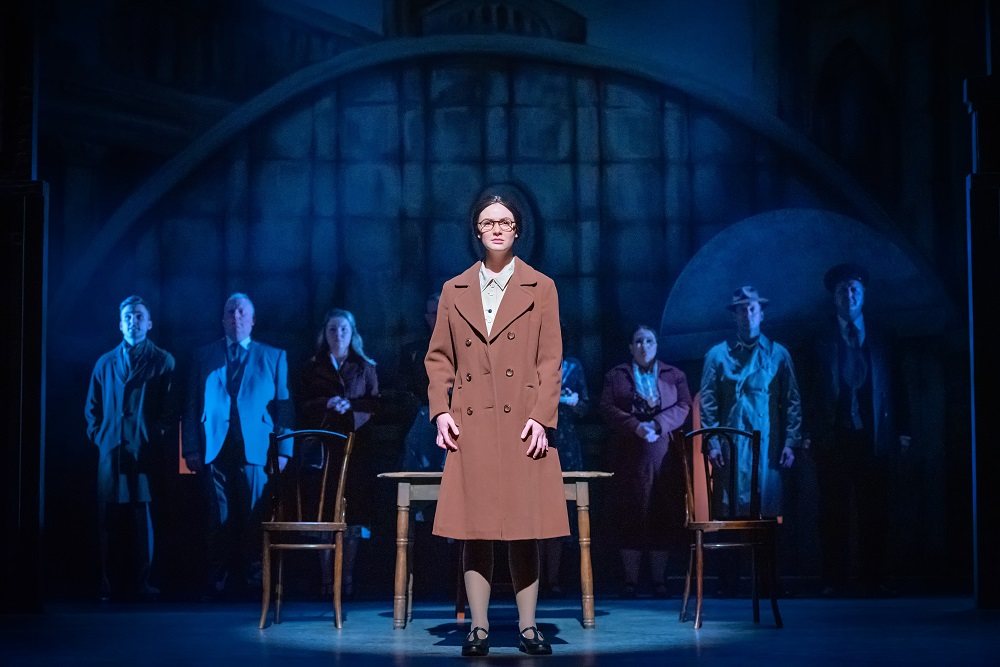 Helen's parents are played by Mark Moraghan and Sian Reeves, who for most part use Helen to do everything for them while their other children do what they want and get on with their lives. Moraghan and Reeves play other characters and flip into these roles with ease.
Eric Potts jumps from character to character and brings so much to the story, humour especially so. Two cast members stood out for me and they were Parry Glasspool and Lynn Francis. Glasspool played six named characters and each character was completely different, bringing so much laughter to Arthur, the loveable idiot. Francis was a joy to see, again with six named characters, you would have thought each character was played by someone new each time. The cast is completed with Roy Carruthers, Chloe McDonald and Danny O'Brien.
The set, designed by Richard Foxton, was simple, a backdrop of Liverpool Lime Street station and a few other Liverpool Landmarks, where set pieces were brought on and off smoothly and efficiently by the cast members, choreographed so well. Lighting was perfect in bringing the story to life, designed by Ian Scott and sound by Kate Harvey added a great background to the piece. Unlike many plays nowadays, the cast wore microphones which made a huge difference as every word could be heard clearly.
Writer Rob Fennah has done a wonderful job adapting the Best-selling Helen Forrester book and director Gareth Tudor Price has worked hard to keep this piece flowing with as little disruption or black out as possible, keeping the audience fully engaged at all times.
Well done to Stage manager Charlie Johnson and team for keeping everything flowing well and to Costume Advisor Marie Miller and team for the wonderful costumes, perfect for the era and set the feel of the show perfectly.
A story that will put you in the lives and hearts of real people in a small part of a big world in such a small moment in time but will leave you feeling warm yet emotional. https://floralpavilion.com/en-GB/shows/by%20the%20waters%20of%20liverpool/events
Reviewer: Damian Riverol
Reviewed: 5th March 2020
North West End UK Rating: ★★★★