Arriving at the theatre I was greeted with two buses full of children who disembarked and filed into the show - I was ready for a night of family pantomime entertainment!
Director Jane Joseph continues her run of successful pantomimes at the Empire: Cinderella (2012), Peter Pan (2013), Aladdin (2014) and now Dick Whittington.
Pantomime is a uniquely British tradition and Dick Whittington has everything you would expect and love from this genre, with a few modern additions: a video screen publicised the rising popularity of this theatre style and provided a countdown. It was also put to good use, later in the second half, with a very cute 3D underwater scene; tapping into something today's children find very familiar. And that is what tonight's show was, familiar, but nonetheless entertaining with some great performances, set design, lighting, music and a very talented supporting cast.
I haven't seen a Panto in many years but this production felt like putting on a Christmas jumper - you wouldn't want to wear it in any other season but it makes you smile, lifts your spirits and reminds you of Christmases of the past.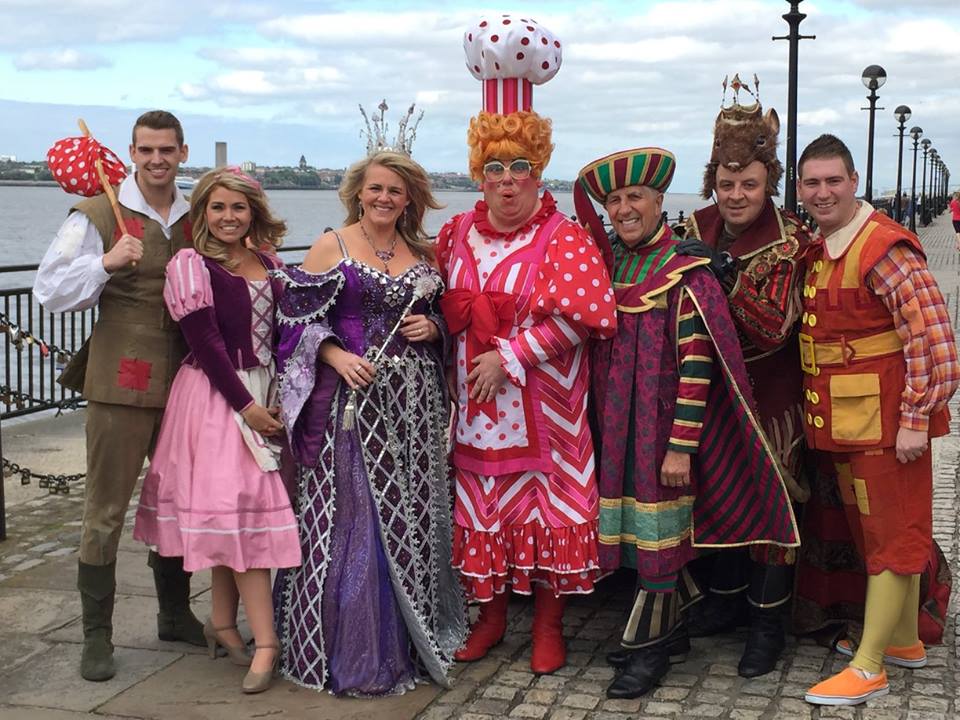 The cast included: accomplished actors Sally Lindsay as Fairy Fazakerley, Warren Donnelly as King Rat and the fabulous Eric Potts as the Dame, Sarah the Cook; Emmerdale star Kurtis Stacey as Dick Whittington himself; local Radio City regulars Leanne Campbell as Alice Fitzwarren and Pete Price as Alderman Fitzwarren/Sultan; and the very flexible Hayley Goold as Tommy the Cat. But the stand out performance of the night for me was Liam Mellor as Idle Jack.
Liam has many pantomime credits to his name and demonstrated a mastery for the genre - achieving the right mix of familiar gags, double entendre, slapstick humor, audience interaction, sing-along and even a little political reference (it made me laugh out loud); overall a personification of everything that is great about pantomime. His scenes with Eric Potts as the Dame were the highlights of the show - Dames always get the best gags and costumes!
This is not to say the rest of the cast were not excellent, they all played their part: the rhyming delivery of the Fairy and King Rat, the beautiful duets from Dick and Alice and the full cast numbers did not disappoint either.
Together the cast and the production team succeeded in producing an evening that shook me out of the tiredness of a busy day at work and left me with a lightness and a big smile on my face. Isn't that what great pantomime should do?
Dick Whittington promised to be the purr-fect family panto for this Christmas and it delivered, with bells on! If you, like me, haven't been to a Panto in a while re-"turn again" to the Empire this Christmas, you will not be disappointed.
Reviewer: Alan Harbottle
Reviewed: 15th December 2015