Christmas is fast approaching and as such panto season is getting into full swing! Sheffield Theatres serves up another festive treat with their latest pantomime Peter Pan. The Sets are lavish, the costumes are loud and there is more than spectacle than you can shake a stick at.
Legendary pantomime dame Damian Williams returns once again and is in fine form as Mrs Smee. His puns and gags are as funny as ever and even a microphone problem for Captain Hook (Shaun Williamson) was an opportunity to get a joke in. Year on year I visit the Lyceum to watch the pantomime and year on year I can see just why he is revered as one of the finest dames in the country.
Damian is supported by a very strong cast, including the return of the incredible Wendi Peters (former Coronation Street star). This year, the versatile Wendi takes on three roles, as Mrs Darling, Mermaid and Squatting Cow (How). Each character is polar opposite from the last and she has the audience in stitches as is becoming the norm for Wendi. Shaun Williamson (Barry from Eastenders) is excellent as Mr Darling/Captain Hook – showing he also has a flair for music with his version of a popular Taylor Swift hit.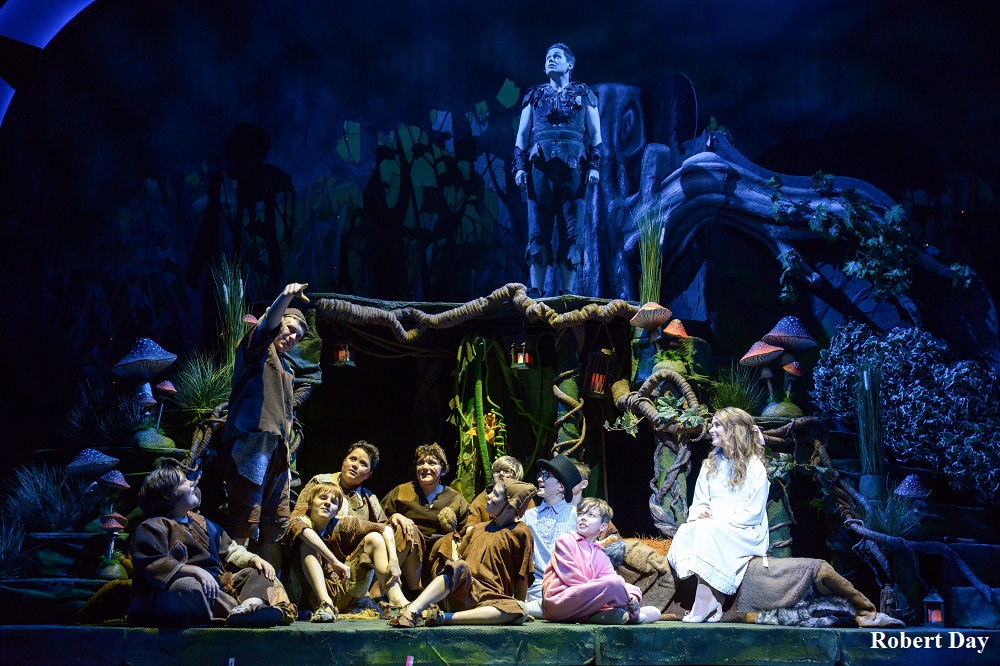 David Ribi (Milkshake presenter) looked like he was born for the role of Peter pan and his singer/songwriter background came to great effect, displaying some fine vocals. He worked extremely well opposite Samantha Dorrance as Wendy Darling and Jo Osmond as Tinkerbell.
The cast were backed up by a talented ensemble including Sheffield own Emily McAvoy & Jack Warren. Special mention to Emily Watkins as Ethel the over-acting pirate – she was hilarious throughout! (aaaaaaaaaaaaaarrrggghhhhhhh)
The Lost Boys lead by Ben Nix as Tootles also deserve a mention, as for many this is the start of their venture into the world of theatre.
There was plenty of flying for all to see as is customary in Peter Pan – even venturing out into the audience on the odd occasion and high-fiving the audience, which was a nice touch.
This was another great pantomime from Evolution Pantomimes and Sheffield Theatres. I personally can't wait to see Cinderella next year!
Tickets are still available for Peter Pan, which runs until 6th January 2019. You can also book for Cinderella by visiting www.sheffieldtheatres.co.uk or by calling 0114 249 6000.
Reviewer: Chris Hanlon
Reviewed: 11th December 2018
North West End Rating: ★★★★