The family pantomime is a British institution which has been around since the 18th century; luckily the jokes at most of these aren't that old but it's a tradition which is welcomed by all ages each Christmas.
One annual pantomime which is always a firm favourite locally is the Altrincham Garrick's festive caper which this year sees the Barrington Road venue transformed into Old Peking for 'Aladdin'.
With colourful sets and special effects, the Garrick production directed by Joseph Meighan is entertaining throughout and features a cast which look to be having a great time while on the boards.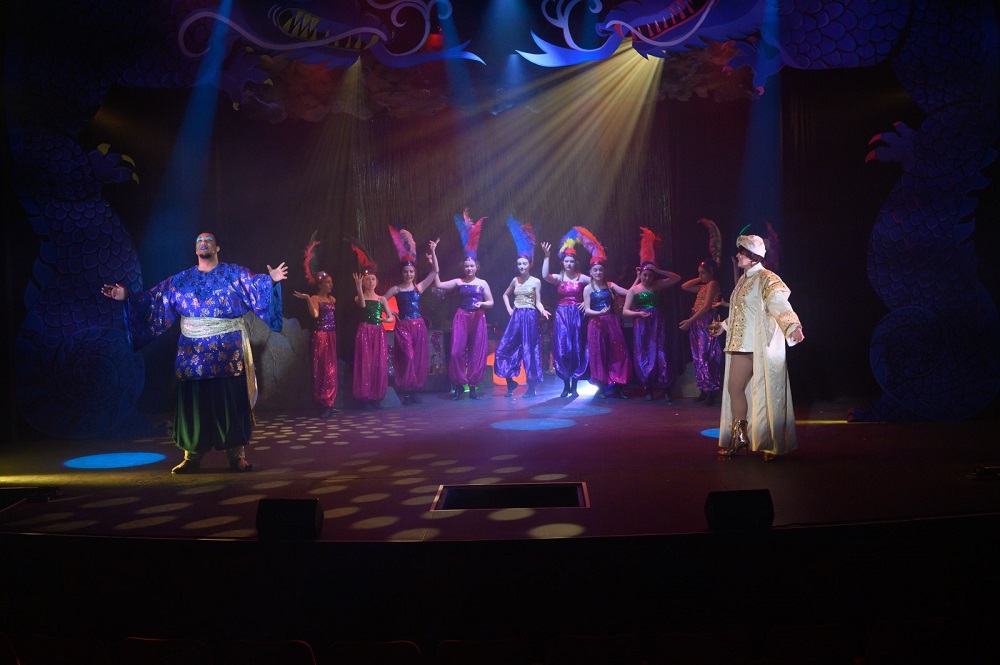 The title role is played by Natalie Hinchliffe who plays the role with lots of energy especially when joined by her on-stage mother; Widow Twankey played by the witty Phil Edwards. James London as Wishee Washee is perfect for Panto with banter throughout and a likeable personality.
The baddie; Abanazer played by Wayne Holt is as menacing as you'd expect and laps up the boos and hisses from the crowd, he seems in his element as he sings Michael Jackson's 'Bad' accompanied by dancing bats.
Matthew Spilsbury as the Genie of The Lamp is bold and impressive in the role and reminds me of the musical west end casting for the namesake production.
The script by Alan Clements is packed with classic Panto gags and routines including a tremendous 12 days of Christmas routine with the classic 5 toilet rolls gag where James London shines.
Aladdin's love interest; Princess Jasmine is played by Scarlett Dean who shows off impressive vocals with a Greatest Showman number.
The staging and costumes wouldn't look out of place in a theatre double the size with some big production features including a flying carpet and a very clever lighting rig which lights the entire auditorium up in different colours throughout musical numbers, songs which will get your foot tapping along.
The musical director; Peter England has cleverly worked the numbers to be both entertaining and fitting, with choreographer Vanessa Cockburn making the numbers come alive animating an impressive troupe of young dancers, special mention to the wonderful penguin routine which saw tap dancing penguins waddling into the audience!
All in all, it's a fun-filled festive frolic which will keep the young and young at heart entertained and the fact that most dates are selling out is testament to the level of care and detail that goes into these productions at the Garrick.
Verdict: A panto parcel full of wonder & excitement!
Reviewer: Max Eden
Reviewed: 13th December 2019
North West End UK Rating: ★★★★