Christmas would simply not be Christmas without a visit to Manor Operatic's pantomime at Sheffield's City Hall. Consistently providing a spectacular festival of colour and mirth this year their production has in some ways gone back to basics and we loved it!
Everyone knows the story of Dick Whittington, the boy who travels to a rat infested London to seek his fortune. However, King Rat (Callum Fellows) has other ideas and hatches a plot to get Dick and his cat who was introduced to him by the Fairy Bowbells to leave the city after getting a job in Alderman Fitzwarren's (Simon Hance) shop. The Fairy has other ideas and casts a spell on Dick that will make all his dreams come true.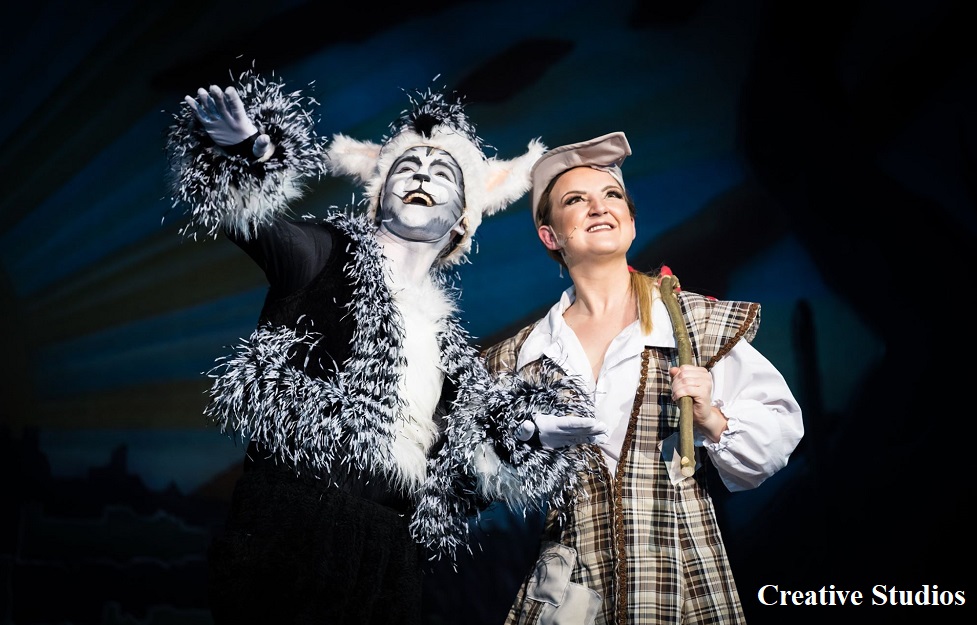 For those who regularly attend a Manor pantomime you will be familiar with the majority of the cast on stage, however it was nice to see some new faces this year in the line-up. Fairy Bowbells (Christina Lamb), Dick Whittington (Emma Flanagan) and Alice Fitzwarren (Emily Mae Hoyland) star in this spectacle, a line-up of incredibly talented ladies any society would be proud to have on their stage. Each were given solo numbers to showcase their powerful vocals as they fitted into their roles perfectly aided by stunning costumes from Molly Limpets Theatrical Emporium in Sheffield.
Robert Spink this year played Dame Honey B and as usual stole the show. Spink is one of the best pantomime dames in the business and would give any professional actor taking on such a role a run for their money. We won't talk about the culmination of the baking scene, suffice to say this reviewer will be back next year looking for revenge!
Comedy throughout this production was of the highest standard with many characters extracting laughs and groans in equal measures from the capacity audience at City Hall. Captain Seasalt was one of my favourite pantomime creations I've seen in a long time. Gary Rossiter channels his inner Louie Spence as he commands the voyage to Morocco. He is ably assisted by Swash (Lee Stott) and Buckle (Chris Hanlon), a perfect double act.
James Smith plays Idle Jack this year managing to stay awake just long enough to complete the show. As ever Smith is solid in his performance and knows exactly how to interact with the often excitable audience.
Tom the cat is played by an energetic Liam Gordon who is almost unrecognisable thanks to the stunning make-up and costume. Perhaps the latest Cats movie should have consulted Gordon when designing the offering they have "gifted" cinemas this festive season!
A band of rats was the perfect opportunity to introduce a younger and most welcome ensemble to this year's show, all of which danced with confidence and uniformity. A sizable older ensemble playing various supporting roles are too vast to mention by name in this review, suffice to say each and every one added something to the production.
Music as ever was provided by a sizeable band under the direction of Andy Collis, and Linda Kelly and Richard Bradford as directors and producers bring possibly the best pantomime I have seen from Manor in the 5 years I have been seeing them.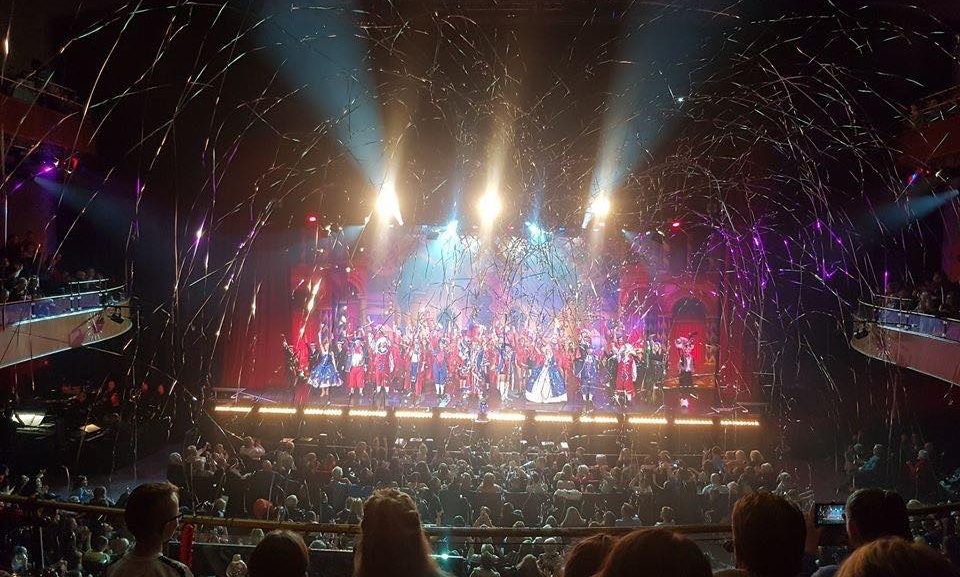 One of the most anticipated parts of any Manor pantomime for me is the 'show stopping' scene which in the past has featured dinosaurs, Chinese Dragons and flying carpets to name just a few. I was a little concerned tonight as act 1 closed there was no sign of such a scene. I need not have worried as during act 2 in the bottom of the sea scene my jaw hit the floor as I witnessed the best UV scene I have ever seen on a stage anywhere! Both in magnitude and visually it was nothing short of epic and worth at least double the ticket price alone. Quite how the production team can top this next year with their production of Snow White I really don't know.
I must also mention Jon Adams at Pyro Tech who provide all the flashes, wizzes and bangs throughout the show. This year with more fireworks than an Alton Towers 5th of November display it is just another ingredient in this visually exquisite show.
North West End UK have been to the Manor pantomime every year since our launch over 5 years ago. For an "amateur" society they provide one of the biggest festive spectacles that possibly only the London Palladium can match. This is one, if not the biggest amateur pantomimes in the world and Sheffield are blessed to have it on their doorstep. Playing until the 5th January 2020 if you can find a ticket grab it with both hands and take a journey to London and beyond with this ridiculously talented society. https://www.manoroperatic.com/
Reviewer: Paul Downham
Reviewed: 27th December 2019
North West End Rating: ★★★★★