Performing David Bintley's 'Beauty and The Beast', Birmingham Royal Ballet returned once again to the Lowry for an unforgettable night of outstanding dance.
With this infamous tale being relayed over many years in a variety of formats, BRBs romantic interpretation of 'Beauty and the Beast' would please both children and adults alike. Simple, melodramatic and also deeply sinister and dark in parts, this creative performance had it all. As soon as the curtains rise to the opening scene, the set depicts a large book on stage, with Belle (Yvette Knight) reading, and you are immediately aware that the tale has begun.
Known for his narrative works, David Bintley's choreography was spectacular throughout. Clearly with an incredible understanding of the score, his interpretation of this, written by Glen Buhr, was clear to see. Conductor Paul Murphy must also be applauded for a sensitive, yet also high energy performance with the Royal Ballet Sinfonia, adapting Glenn Buhrs score perfectly.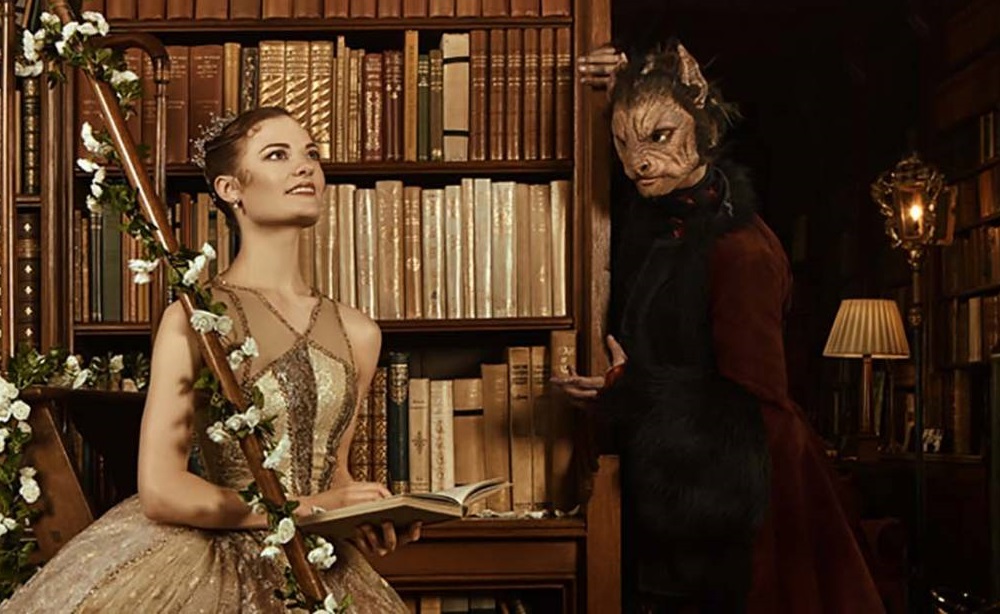 The staging was as high quality as always from BRB. Stunning forest scenes, with perfect lighting portraying the night and also dawn to perfection. With opulent scenery in parts and a gothic influenced stage set, it complemented not only the incredible costume but added to the entire story. The banquet scene in Act 2 was a joy to watch.
Yvette Knight who played Belle was outstanding. Her lyrical movement and expression consistently told the story to a high quality and her interaction with the Beast was captivating. Their relationship took the audience on a wonderful journey and Brandon Lawrence, who played the Beast, portrayed this beautifully. His powerful dance told of his struggle and the rage he felt at Belles refusal initially to marry him. With tender romantic dance following this, Lawrence was an inspiration on stage.
With a spectacular set on stage as the story unfolded, it was hard to know where to look. Special effects such as the still and then moving birds, the chair that 'hugged' and the moving food and wine on the table in the castle scene added to the magical and eerie nature of the entire performance.
Haunting scenes such as the Beast on his dying bed in Act 2 was emotional to watch and his interaction with 'The Wild Girl' played by Yaoqian Shang was tender and moving. She moved effortlessly with him and the connection they shared was beautiful to watch in this tragic scene.
A special mention must go to Laura Day who played "Grandmere'. She portrayed an aging woman with a curved spine and a walking stick and yet managed to dance to perfection whilst also injecting the right amount of humour on stage. Her dance with the Merchant, Belles Father, played by Rory Mackay was hilarious.
BRB represent all that is magical about ballet. This performance could not be faulted. If you want an enchanting and slightly sinister evening of storytelling then BRBs 'Beauty and the Beast' is for you.
Reviewer: Angela Kelly
Reviewed: 20th March 2019
North West End Rating: ★★★★★