Even I, a Richard III virgin, am familiar with the play's opening words "Now is the winter of our discontent …" and ditto towards the end "My horse, my horse, my kingdom for a horse".
But everything in between was a mystery to me. Still is, to be honest. But those words, boomed out by the fantastic Mat Fraser, first as the Duke of Gloucester and latterly as King Richard III, ensured a packed Hull Truck audience enjoyed a lively, atmospheric night of pure theatre, on Wednesday night.
This production marks the 25th anniversary of Northern Broadsides' first staging of the production, in Hull, and it is apt that this anniversary coincides with the city's City Of Culture 2017 celebrations.
The voices of the talented cast echoed loud and clear around the theatre, and although the script was Shakespearean, there were no ruffles or codpieces in sight (what a relief!). Instead, the actors wore modern clothing – a clever move, linking the past with the present.
And the centuries-old tale was played out on an atmospheric stage setting of black and greys, in which huge panels opened and closed, cleverly revealing scenes as they arose – be it a battle, a coronation or a murder or two.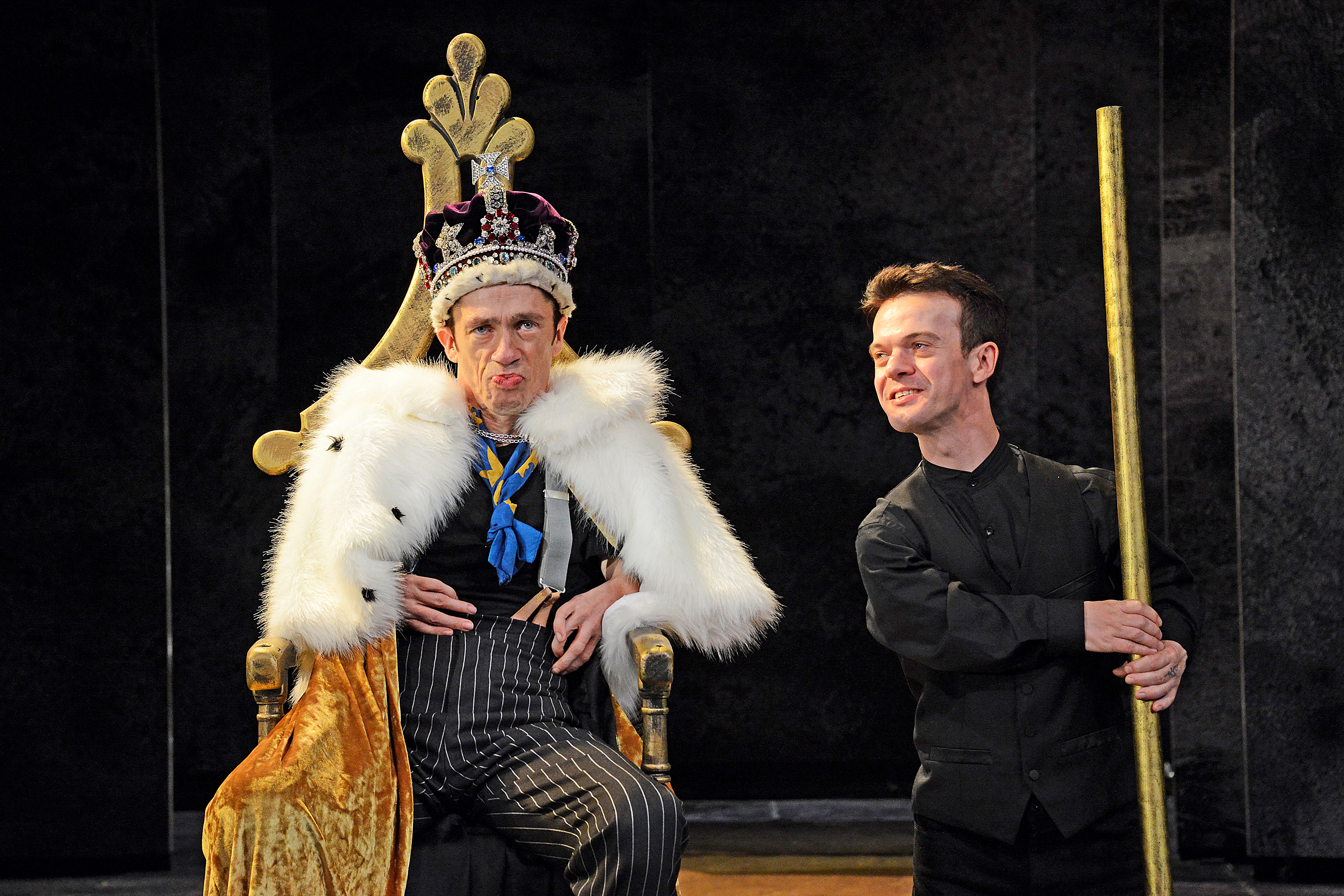 The Bard's interpretation of the Duke of Gloucester's journey to become King Richard III has the Duke having killed anyone who stands in his way, including, allegedly, his two small nephews, known as the Princes in the Tower.
Mat Fraser played the role to perfection – his expressive face showing us a glimpse of a naughty boy, at times sulky, wily, comical and mischievous, at other times manly, hard as nails with a steely determination to be king.
In fact, I was so mesmerised by his facial expressions, I hardly noticed his disability (Mat started his acting career at GRAEAE Theatre Company, one of Europe's leading theatre companies of disabled actors).
We witnessed the Duke go from a jokey idler to a man on a mission, who will let nothing stand in his way of the Crown.
Resplendent in gold velvet, ermine and a sparkling crown, his coronation was a loud, joyous affair. And his quest to marry the bride of his choice raised many a titter.
Of course, all good things come to an end, and so it was with King Richard's two-year reign. At the battle of Bosworth Field he made a fatal error and was killed.
This 16-strong cast, too numerous to mention by names, all played their parts to perfection and kept me, a Shakespeare newbie, entertained throughout – their northern accents bringing a familiar, reassuring touch to proceedings.
Hull Community Drummers added both to the atmosphere and the tension. And director and founder of Northern Broadsides, Barrie Rutter - the man I remember from my school days as a prefect with the most highly-polished shoes - kept his hand in as a dying King Edward.
His production did the Bard proud.
Reviewer: Jackie Foottit
Reviewed: 10th May 2017
North West End Rating: ★★★★