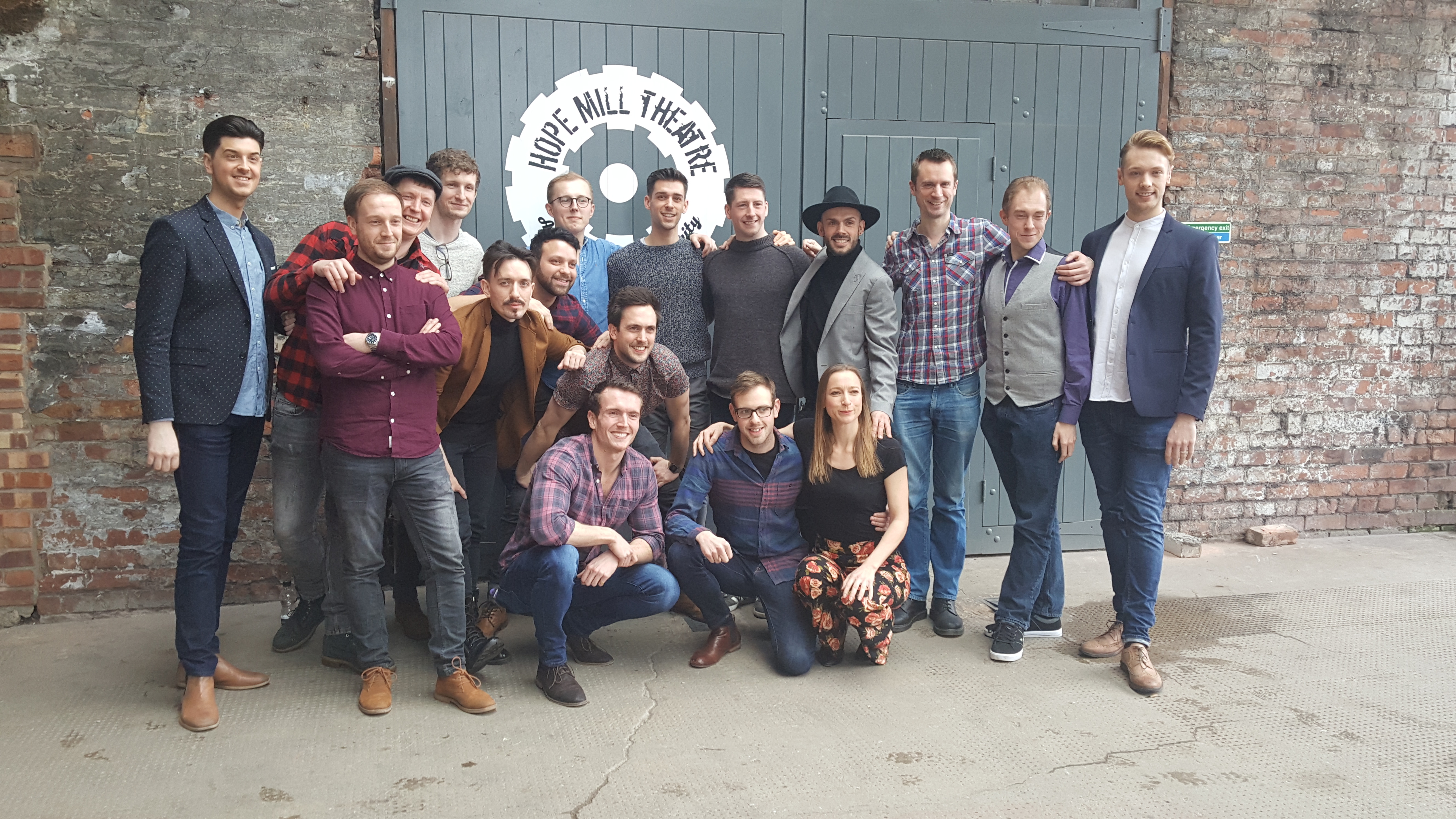 Yank! The Musical is set to open at Hope Mill Theatre next month, and today we were invited to catch a glimpse of what's in store for the Manchester audiences ahead of this European Premiere. Performing a number of songs from the show the 12 strong cast seem perfectly at home already at the venue just over a week into rehearsals.
Theatre managers, Joseph Houston and William Whelton welcomed us, along with co-producer Ben Millerman and director James Baker to give the gathered press an insight into the new European premiere to be staged in Manchester. Yank! will open on Thursday 9 March, with book and lyrics by David Zellnik and music by his brother Joseph Zellnik. The cast is led by Scott Hunter as Stu and Barnaby Hughes as Mitch.
Yank! is a gay love story set in the midst of World War Two. Based on the real history and events of WW2, it focuses on the life of Stu, a scared Mid-Western youngster who is called up to serve in the forces in 1943. He becomes a photographer for Yank Magazine, the journal 'for and by the servicemen'. The musical explores what it means to be a man, and what it is to fall in love and struggle.
Director James Baker explained how he was introduced to the musical by Katy Lipson, Hope Mill's resident producer during the highly successful run of Parade last year. From that moment on Baker has spent the last year researching the show in anticipation of the start of rehearsals. The company was especially lucky to have part of the original creative team fly over from America to join them last week.
Even just over a week into the rehearsal process the cast looked and sounded amazing this morning performing a small selection of the numbers including a superb solo performance from Sarah Louise Young, the only female member of the cast.
The entire cast are Scott Hunter (A Chorus Line, A Midsummer Night's Dream) as Stu and Barnaby Hughes (Grand Central, Damn Yankees) as Mitch. They are joined by Chris Kiely as Artie (Sunset Boulevard, Chess); Spencer Cartwright as Sarge/Scarlett (Billy Elliot The Musical, Lady Macbeth Of Mtsensk); Benjamin Cupit as Professor (Beauty And The Beast, Eugeneus); Tom Pepper as Cohen/Speedy (Drifters, Crazy For You); and Lee Dillon Stuart as Tennessee (Rent, Les Miserables).
Completing the line-up are Tom Lloyd as Rotelli (Parade, Dirty Dancing); Kris Marc-Joseph as Czechowski (Sister Act, Children Of Eden); Mark Paterson as Lieutenant/NCO (The Wedding Singer, Jerry Springer – The Opera); Luke Bayer as India (Twelfth Night, The 12 Tenors); and Sarah Louise Young as Louise (Casualty, Doctors).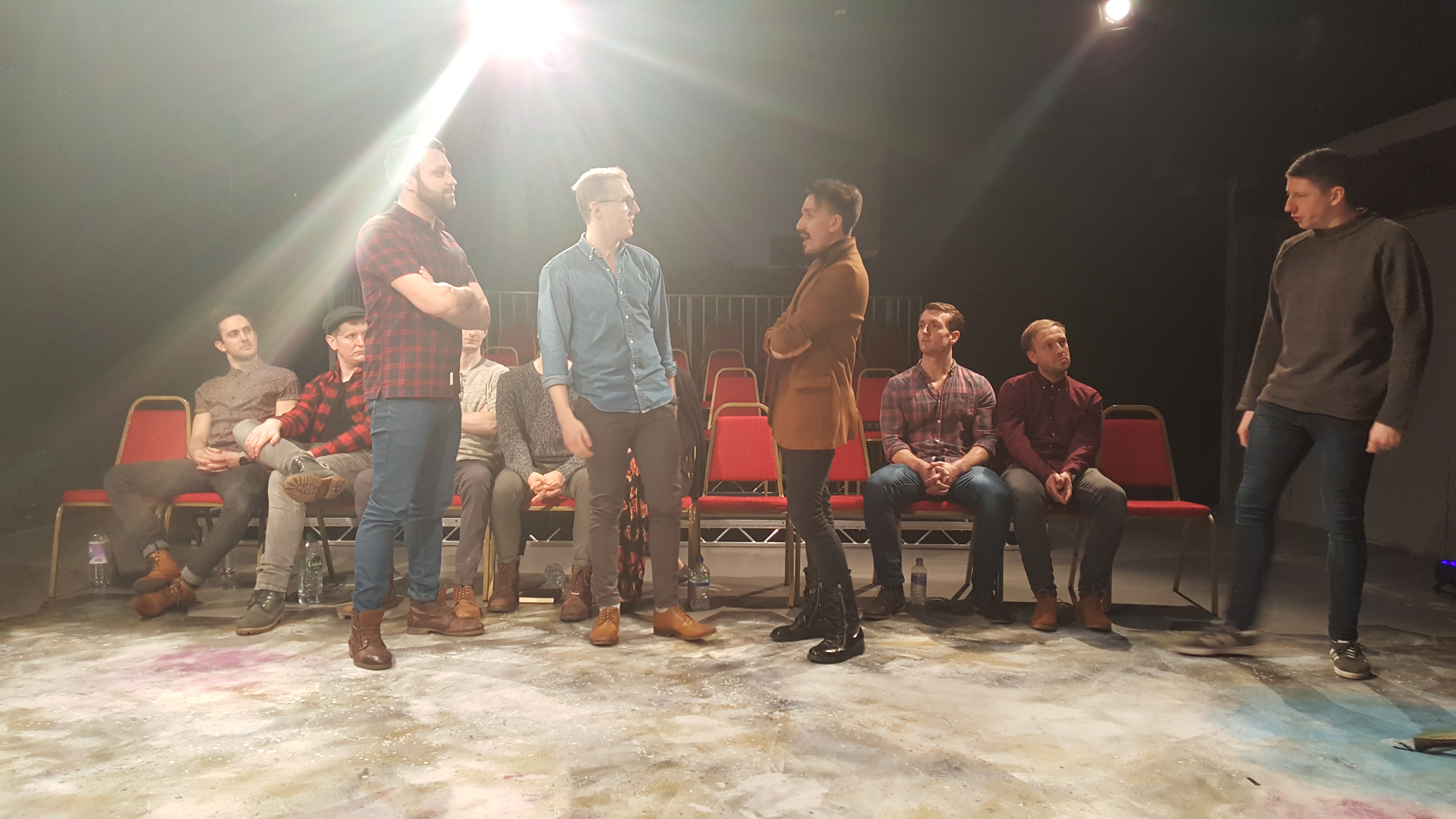 Completing the creative team are James Cleeve as musical director; choreographer Chris Cuming; designer, Victoria Hinton; lighting designer, Aaron J. Dootson; sound designer, Chris Bogg; and casting director Ben Newsome.
Aria Entertainment's Producer and Company Director Katy Lipson commented: "We're so excited that the international premiere of new musical Yank! is now just a month away. We're delighted that we've now found our extremely talented 12-strong cast, who will do absolute justice to this moving and special piece of writing from David and Joseph Zellnik. I discovered Yank! almost three years ago, but it took a while to find the perfect venue to host its premiere.
LISTING INFORMATION
YANK!
9th March – 8th April 2107
Hope Mill Theatre
Hope Mill, Ancoats
113 Pollard Street
Manchester, M4 7JA