Tread Productions is proud to present Brothers Beyond, a fantastic Musical Theatre tribute show coming to The Epstein Theatre on Sunday 30th September.
Marking the 50th Anniversary of Lord Andrew Lloyd Webber's Joseph and the Amazing Technicolor Dreamcoat, this musical collaboration will be led by former stars of Bill Kenwright's UK touring production of the hit show.
Featuring iconic numbers from some of the biggest West End musicals including Les Misérables, Jesus Christ Superstar and of course Joseph, the show has been created and directed by former Joseph star, Graham Tudor.
Graham joined the cast of Joseph in 1998 as Issachar and went on to don the famous coat from 1999-2003 and again in 2005. Graham has since gone on to star in countless West End shows including Grease, Mamma Mia, and The Rocky Horror Show. Liverpool audiences may also recognise Graham from 2017 production of The Last Five Years at The Epstein Theatre.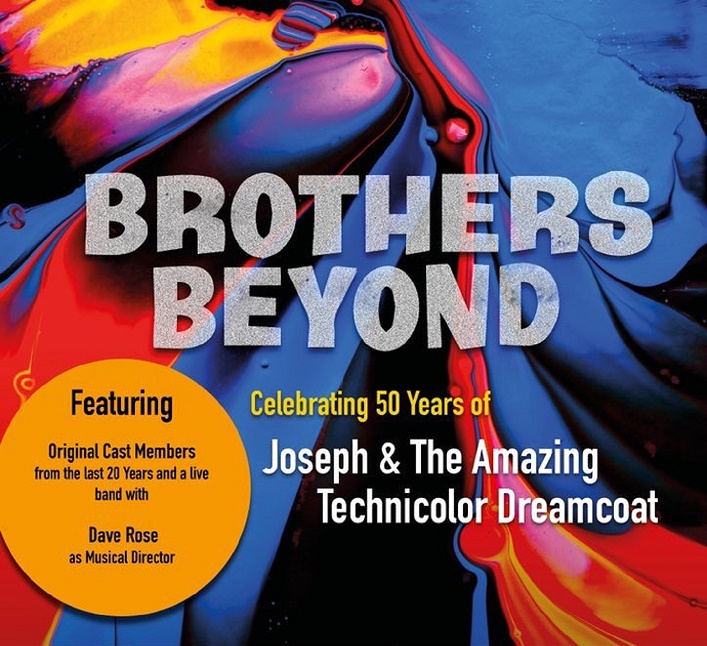 Joining Graham is a collection of some of the finest West End performers around, who have all appeared in Joseph over the last 20 years, including the longest serving member in the title role – Mike Holoway.
The full cast includes: Paul Tate (Annie); Brian Graves (Hello Dolly); Tania Whately (Sunset Boulevard); Trevor Jary (Jesus Christ Superstar); Russel Hicken (Robin Hood); Gavin James Woods (QDOS Pantomimes); Robert Jaye (Thomas and Friends); Ben Beechey (Les Misérables); Shaun Dalton (Les Misérables); Lewis Bradley (Wicked); and Chris Barton (Hairspray).
Musical Direction will come from former Joseph MD in the West End and UK tour, Dave Rose. His other credits include the UK tours of Wicked and Shrek.
They will also be joined on stage by students from this year's Tread Summer School.
Graham Tudor said: "I have some fantastic memories of my time in Joseph, and when I realised it was the shows 50th Anniversary I felt that I had to do something to honour the occasion.
"When I approached all the cast members, they were all as excited by the sound of this project as me and I am thrilled to bring them all together for this show. This will be the first time these performers, band and crew have worked together in 20 years!"
This promises to be an unmissable night and a must-see for fans of musical theatre. Dress to impress in your finest technicolor robes and prepare for an amazing evening's entertainment.
Brothers Beyond is proud to support the charity Partners. Partners believes in free, full lives for children affected by conflict and oppression.
LISTING INFORMATION
Brothers Beyond
Date: Sunday 30th September
Time: 7pm
Tickets: £18
Venue Details
The Epstein Theatre
Hanover House
85 Hanover Street
Liverpool
L1 3DZ
To book tickets please call 0844 888 4411* or go online at www.epsteinliverpool.co.uk * or in person at The Epstein Theatre Box Office from 12pm - 6pm Monday - Saturday.
*Subject to booking fee. All prices include a £1 per ticket venue restoration levy