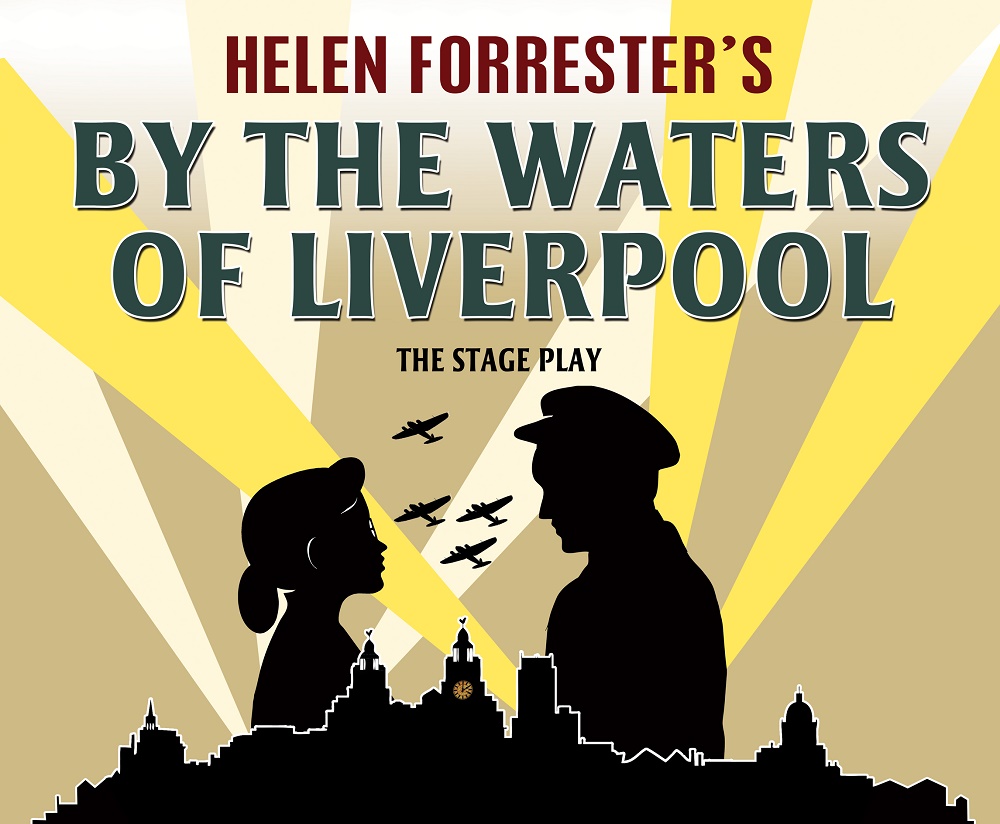 The producers of the new stage play sequel of Helen Forrester's much-loved Twopence To Cross The Mersey have announced the complete cast.
By The Waters Of Liverpool will be given its premiere this Autumn in Liverpool, where the famous books are set and staged at the city's Liverpool Empire from Wednesday 3rd October to Saturday 13th October 2018. Tickets are already on sale.
The play follows the smash-hit success of Helen Forrester's Twopence To Cross The Mersey and is being brought to audiences by the team behind both the musical and stage play versions of the award-winning true story.
The cast of 10 is filled with well-known names from stage and screen and includes three much-loved actors who return to their roles with the Forrester family. The previously announced Maria Lovelady, Emma Dears and Mark Moraghan.
Maria Lovelady who received rave reviews for her portrayal in the lead role of Helen Forrester will resume the part having played the role three times.
Emma Dears returns to play Helen's Mother. Emma performed alongside Maria in the new stage plays of Twopence since 2015. Emma is best known for her West End performances in Les Misérables and Miss Saigon.
Mark Moraghan will play Helen's Father. Mark previously played the role of Father in 2007 and 2009 when Twopence To Cross The Mersey was a musical. Mark is best known for his roles in Coronation Street and Brookside.
Two previous members of the Liverpool Everyman Company join the cast to complete the Forrester family, Emily Hughes will play Fiona and Nathan McMullen will play Alan. Both performed in Paint Your Wagon and The Big I Am.
Joining them are Coronation Street and Doctor Who's Eric Potts and actress and singer Stephanie Dooley, also signed up are Lynn Francis, Roy Carruthers and Liverpool stage actor Danny O'Brien. All of which appeared in the previous Pulse Records production Lennon's Banjo.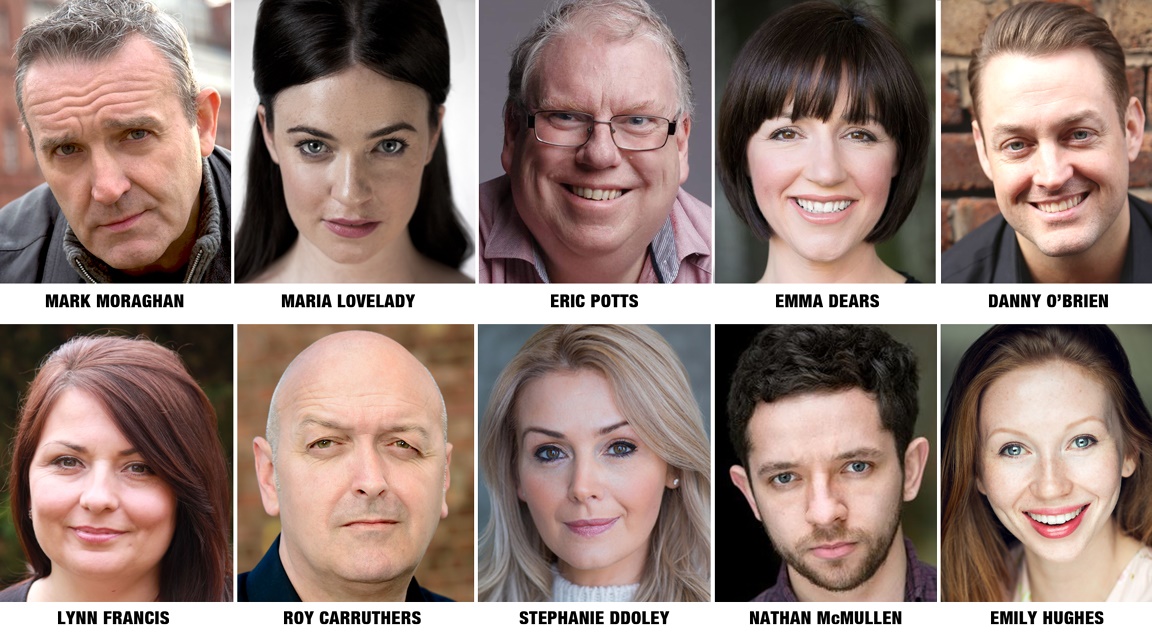 More than 170,000 people have seen Twopence since it was premiered and now the long-awaited sequel visits the theatre where it all began for the original musical at the Liverpool Empire.
By the age of 17, Helen had fought and won two bitter battles with her parents – the first to educate herself, the second for the right to go out to work. Her parents are as financially irresponsible as ever, wasting money while their children still lack adequate food and clothing. But for Helen, things are looking up as she begins to make new friends and develop some social life outside the home.
By The Waters Of Liverpool takes us to the next chapter in Helen's life. It's now 1939, Britain is on the brink of war, Helen is now aged 20 and has never been kissed by a man. That is until she meets a tall, strong seaman. And falls in love.
Rob Fennah has written both the stage play versions of Twopence To Cross The Mersey and By The Waters Of Liverpool. This next chapter in Helen Forrester's life story is once again produced by Pulse Records Ltd in association with Bill Elms. The play will be directed by Gareth Tudor Price.
By The Waters Of Liverpool by Helen Forrester has sold more than a million books. Now this is your chance to see it come to life on stage in this exciting new stage play adaptation.
Website: www.bythewatersofliverpool.com
Facebook: https://www.facebook.com/ByTheWatersThePlay
LISTING INFORMATION
BY THE WATERS OF LIVERPOOL
Liverpool Empire
Wednesday 3rd – Saturday 13th October 2018
PERFORMANCES:
Wednesday 3rd October at 2.30pm and 7.30pm
Thursday 4th October at 2.30pm and 7.30pm
Friday 5th October at 7.30pm
Saturday 6th October at 2.30pm and 7.30pm
Sunday 7th October at 5pm
Monday 8th October at 7.30pm
Tuesday 9th October at 7.30pm
Wednesday 10th October at 2.30pm and 7.30pm
Thursday 11th October at 2.30pm and 7.30pm
Friday 12th October at 7.30pm
Saturday 13th October at 2.30pm and 7.30pm
TICKETS:
Tickets from £12 plus booking fees
Concessions and Group Rates available
To book visit the Empire's box office, call 0844 871 3017* or buy online at www.atgtickets.com/Liverpool *
*fees apply to online and telephone bookings. Calls cost up to 7p per minute plus your phone company's access charge.