CAROLINE WORSWICK
2018 has been a truly magnificent year for Theatre. After joining North West End, I have sampled such variety of shows with local talent shining through in Manchester.
Square Rounds – Finborough Theatre, London
My third choice was performed at the Finborough Theatre in London. This wonderful 'intimate' Theatre consistently produces diverse and imaginative plays with Square Rounds by Tony Harrison being no exception. The all-female cast were exceptional under the direction of Jimmy Walters and the delivery of the lines was rhythmic and the content captivating.
Othellomacbeth – Home, Manchester
Second on my list is othellomacbeth. Director Jude Christian took two much loved Shakespeare plays and re-imagined them to look at the story from the female perspective. The staging was kept very simple with small seemingly insignificant props becoming captivating on the sparse stage.
The focus of the play apart from the excellent direction was on the acting and the sheer pleasure derived from Shakespeare's ability to articulate love, fear and jealousy so eloquently.
The Glasshouse – 53Two, Manchester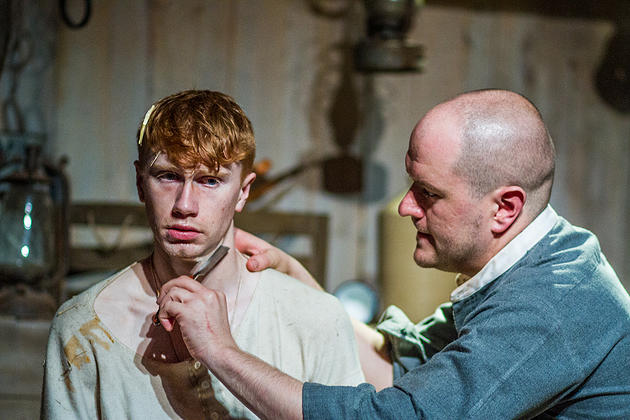 My Number One this year was without exception The Glasshouse. The play was so well written by Max Saunders-Singer and he also produced a standout performance as Pip, alongside Simon Naylor as Harper, Sam Adamson as Moon and Corin Silva as Blythe. The anguish and suffering were so vivid, the message so strong that their audiences quite rightly left emotional but jubilant at having been a part of something so special. The professionalism of this play shows why small Theatre's should be supported and all at 53Two should be proud of what they achieved.
RACHEL FOSTER
Three very different performances are my picks for 2018, best shows reviewed for North West End. There's certainly more than three that were more than memorable and show across the North West have been of an excellent standard or creativity and talent.
My first standout is the unusually titled, 'Search for the Black-Browed Albatross,' by the Backpack Ensemble on at Home,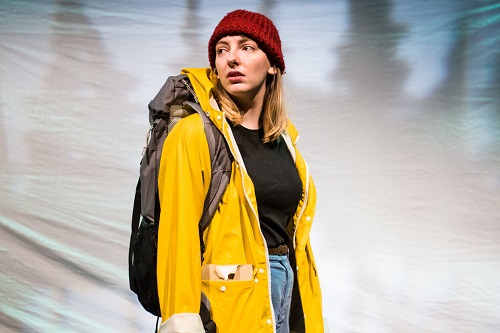 Manchester in July as part of Incoming Festival. I tend to be drawn towards any plays which are completely unique and standout. Not just the title, obviously but this is a good start. I had an inkling in my water that this would be a great production and I wasn't disappointed. Its powerful points were its main theme of loss and dealing with grief. Brave the Ensemble to deal with such a topic but even better was the creative, imaginative way of doing it, using wonderful metaphors of nature in the form of the rarely sighted black-browed albatross and one girl's journey to find it in the name of her late father. It touched me on many levels, every moment gripping and the characters real and likeable. They made great use of simple yet effective props, some puppetry which has been a running theme this year. Also included were some musical interludes and bursts of song which gave some soul to the show. A truly fascinating piece of theatre that was more than two dimensional story telling.
My next top three was the first show I reviewed and that was the world premiere of 'Lennon's Banjo.' This was on at the Epstein Theatre in Liverpool in April. Anything labelled with the 'Fab Four,' and immediately expectations run high. It could have gone either way. However I was suitably blown away. A tale adapted from a book about the elusive banjo that apparently belonged to John Lennon's Aunt Mimi and vanished never seen since the sixties. A fascinating tale, the night was a trip down memory lane brimming with pride and nostalgia for The Beatles, Lennon and Liverpool characters. It was great for being so packed with northern acerbic wit, warmth, no nonsense and full of joy. Just being in the iconic Epstein Theatre, packed with history of music hall and acts of yesteryear, not to mention a guest appearance from none other than original Beatle Pete Best was the icing on the cake for a spectacular night to remember.
Number Three of my favourites has to be 'Stigma,' a play performed at The Kings Arms in Salford, September as part of mental health week. This series of vignettes by a whole host of talented performers was so moving and powerful with all the 'taboo,' topics covered. This could have been your neighbour, your friend, your sister or you. Everyone knows someone who has been struggling with mental illness. There was laughter, songs, obsessive cleaners, and underneath some really serious issues addressed. Something about intimate venues get you so close to the actors and the message they are communicating.